How to Start a Garden
Learn how to garden from an experienced gardener! Browse how-to articles, growing guides, and get expert gardening tips so that you can start your garden and get an amazing harvest!
Growing Guides
Learn how to grow different fruits and veggies! This includes choosing the right varieties, how to start your own seeds, and tips and tricks to growing in your garden.
Troubleshooting Guides
Learn how to deal with and prevents problems with pests and disease in your garden.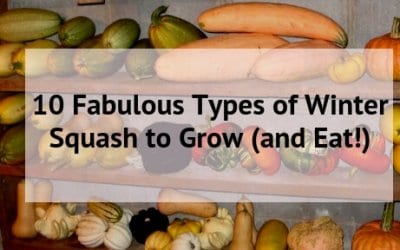 Did you know there are more 100 different types of winter squash? This staple food is full of antioxidants, vitamins, and minerals and can be used in many different recipes. Read about my top 10 favorite winter squash varieties and find a few new ones to grow- and eat!
read more
© 2016 – 2018, Sarah R Toney. All rights reserved.