How to Start a Garden
Learn how to garden from an experienced gardener! Browse how-to articles, growing guides, and get expert gardening tips so that you can start your garden and get an amazing harvest!
Growing Guides
Learn how to grow different fruits and veggies! This includes choosing the right varieties, how to start your own seeds, and tips and tricks to growing in your garden.
Troubleshooting Guides
Learn how to deal with and prevents problems with pests and disease in your garden.
Vegetable Varieties to Plant
Ready to expand your garden? Check out some of my favorite varieties and types of plants to grow in your garden this year!
The Companion Planting Guide & Binder
Stop Googling and start planting! Get all the most important companion planting information in one place, plus planning pages and record sheets so you can get the garden you've always dreamed of!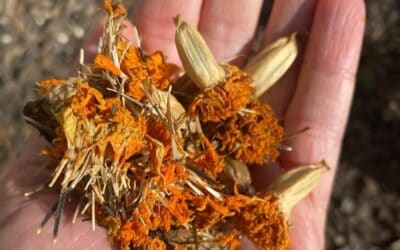 Do you plant marigolds in your flower or vegetable garden every year? Learn how to save marigold seeds so you can plant more every year!