Have you seen modular metal raised garden beds and wonder if they live up to the hype? Read my Vego Garden Bed review and see what these garden beds are really like!
I live in North Carolina (and Tennessee, before that) so clay and rocks have always been an issue for my gardens. Add in bermuda, crabgrass, and all of the other weeds- and in ground gardening can get pretty tough!
This site contains affiliate links. If you make a purchase using one of these links, I may earn a commission. Please see my disclosure page for more information about cookies collected and our privacy policy.
So I decided to build a few tall raised beds for our garden to see if I could make gardening a little easier and a little less weedy.
First, I did the DIY route. With galvanized metal panels and untreated lumber. They work, but the edges are sharp, the sides bow with the weight of the soil, and the wood is already showing signs of deterioration.
Luckily, there are lots of options out there for metal raised beds and today, I am sharing my honest review of Vego Garden Modular Metal Raised Beds.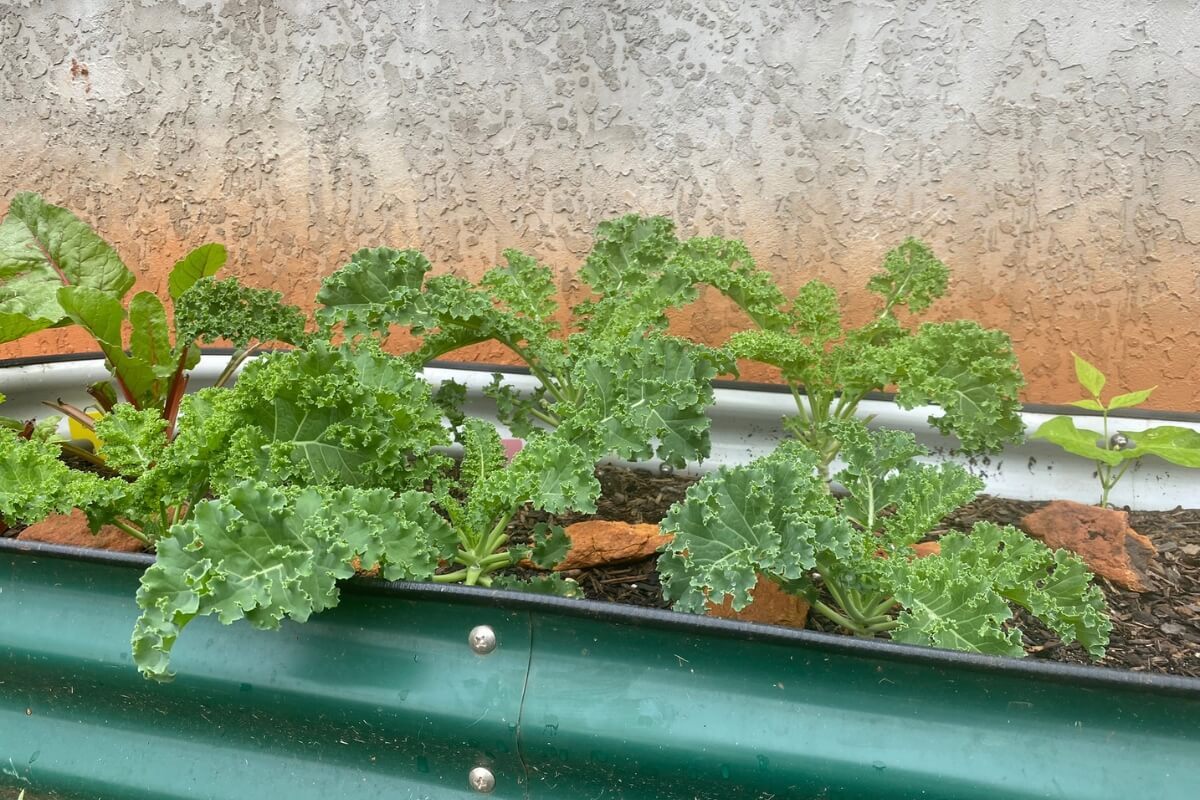 This post is sponsored by Vego Garden. 1 Raised bed was provided courtesy of Vego Gardens for review. I have also purchased a few of my own. As always, all opinions are my own.
Vego Garden Modular Metal Raised Bed Review
So, many of us already know the benefits of raised bed gardening:
Less weeds
Better drainage
More control over soil quality
Easier on the back/body
Some pest/critter protection (such as slugs and snails)
In this review I'll focus specifically on the actual garden beds and their benefits. What makes them different and sets them apart from wooden or plastic raised beds- and even other metal raised beds.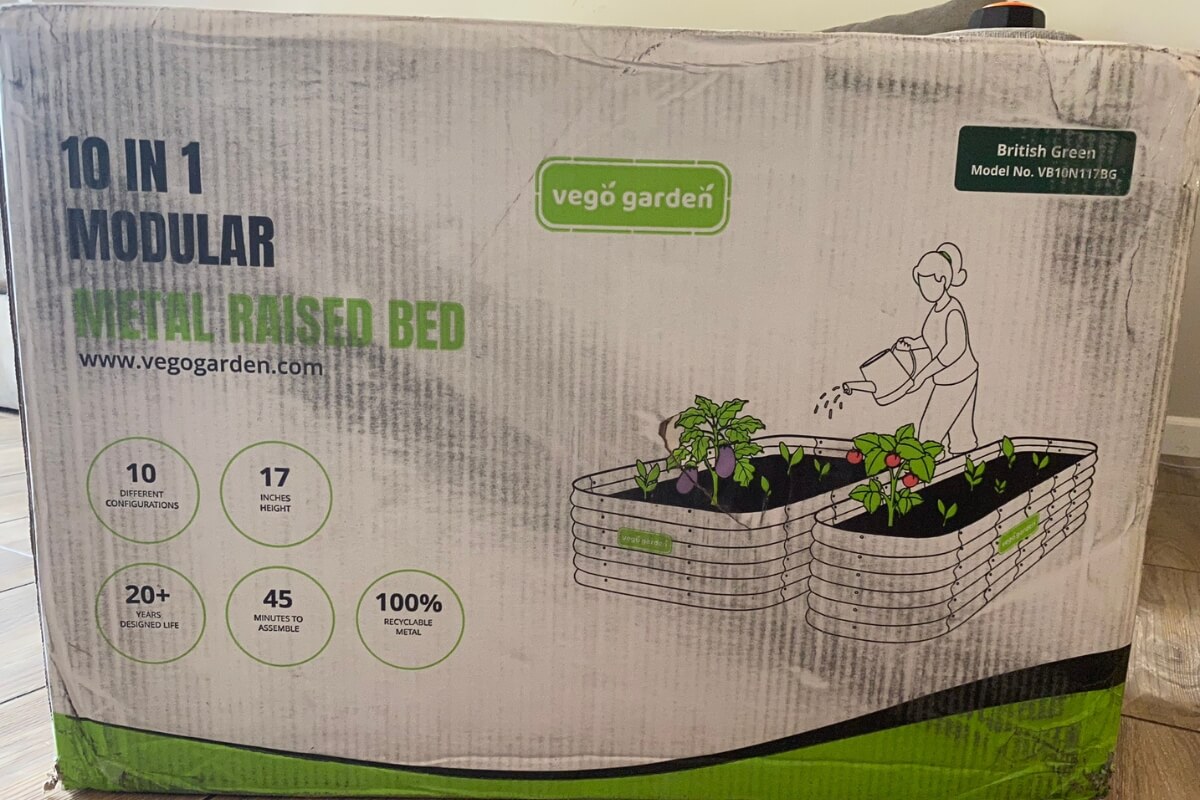 Benefits of Vego Modular Metal Raised Beds
The best part about using Vego Gardens Modular Metal Raised Beds is that they last forever. We're talking 20+ years. That's so much longer than any wood will give you! That means in the long run you'll save money- and no trees have to be cut to make the beds. And even when you're done with them- they are 100% recyclable.
Vego Garden beds are made out of Zinc, Magnesium, and Aluminum coated steel. They're painted with food grade paint that is designed to withstand high ammonia environments, and provides a superior seal against animal manure and harsh fertilizers. To us gardners that means a garden that is safe for our plants and one that will last a long time- which is what we all want, right?
I love that they are light enough to move around, even after they're assembled, but heavy duty enough to not bow to warp with the pressure of the soil after they're filled. You can put them together and then move them where you want them to go.
Vego Garden Raised Beds also have an open bottom- which is a must for any raised bed. This not only improve drainage, but also allows the soil microbiome to flourish.
They also take all of our safety concerns into consideration. The top bolts in the interior of the beds are covered with rounded cap nuts to protect your hands when digging in the beds- no more scratches if you get too close to the edge! The beds also come with a rubber safety strip that's placed all along the top edge. Speaking from someone who's been cut on metal panels before- this is a must.
Another benefit is the fact that the beds can be arranged in lots of different orientations to meet your needs. The one we received can be configured in 10 different ways- from long and narrow to square. You can even purchase extension panels if you want a little more space.
We have some in the front of our house in the 2 ft x 8 ft layout, they are right up against the house (instead of landscaping bushes) and make the perfect kitchen garden. Then we have the large one up in the fenced garden area is oriented for maximum square footage.
And, while not a deal breaker, they also come in great colors- which makes your garden look great!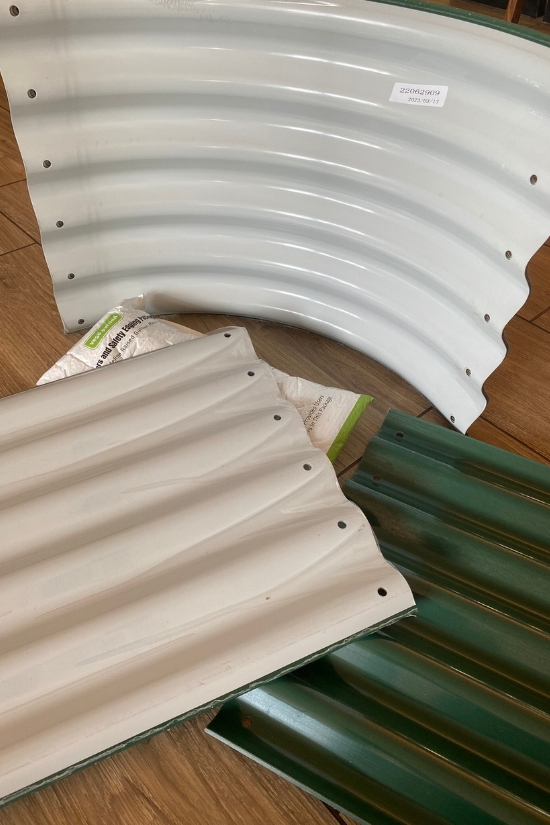 Assembling Vego Garden Beds
Vego Garden Modular Metal Beds come in multiple pieces and must be assembled.
They are super easy to put together, the longest part of the process is removing the protective plastic from each piece. I sat inside and did this in the comfort of the air conditioning- and it only took 10 minutes or so.
The bed we received came with 12 different panels that have to be bolted together in the configuration of your choice.
The directions are simple and easy to understand and all the hardware and tools are included in the package. It can be helpful to have a battery ratchet or socket drill to make sure things are sure tightened down in the end, but this is totally optional.
Here are a few tips to make assembling your Vego Garden Bed easier:
Remove the protective plastic from all the panels before you start. I did this inside.
Assemble on a flat surface (the ones I built on my deck were so much easier than the ones I did out in the garden)
Layout the entire garden on the ground first before you begin assembling.
Pay attention to your overlapping- make sure you do it the same each time.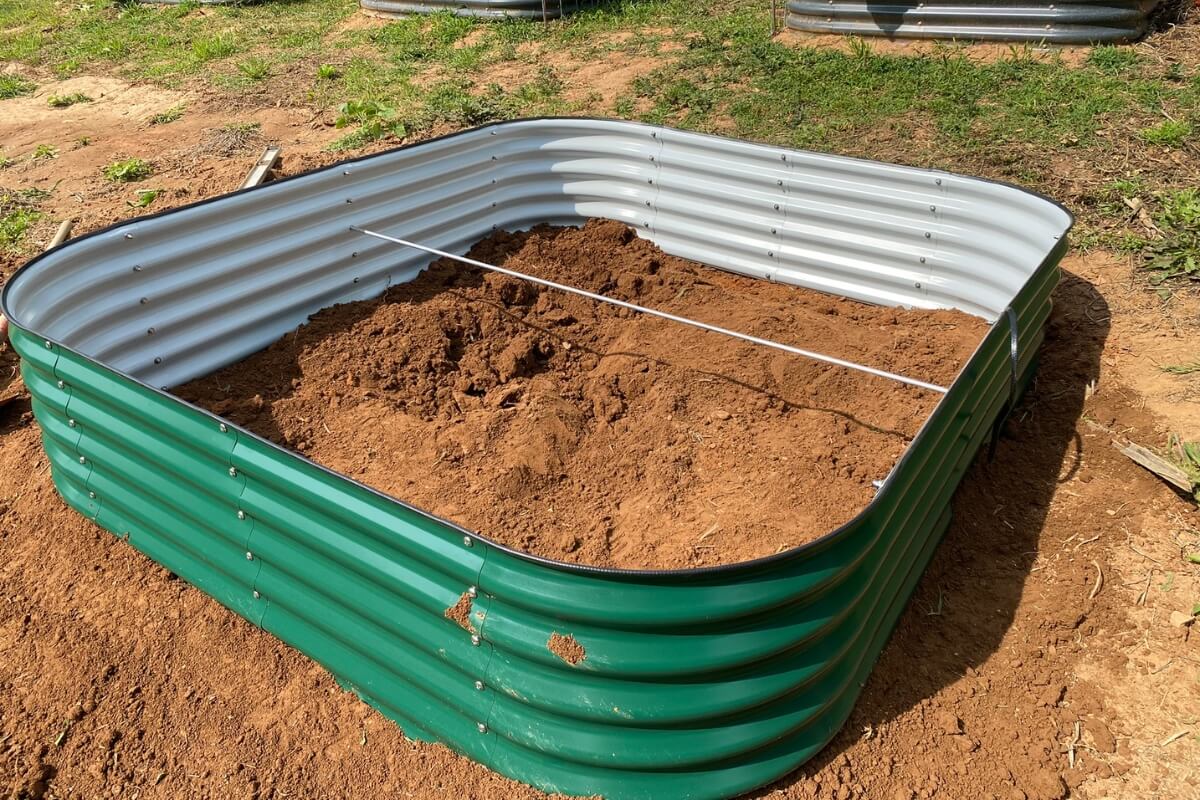 I like to assemble all the sides first and then attach them to the corners with one bolt. Once the whole bed is standing, I go back and do the rest of the corner bolts.
The beds can easily be assembled by one person, but it will go faster with a helper.
Once they are together, go through and double check that all the bolts are tight.
And then you can move it in to place. The beds are easily carried by 2 people. Vego Garden does provide a bracing rod to help brace some of the longer beds and provide extra support. Once it's in its final place, you should level it.
Then it's time to fill. You can read my article on How to Fill a Raised Bed for Cheap for more information on how we filled our raised beds.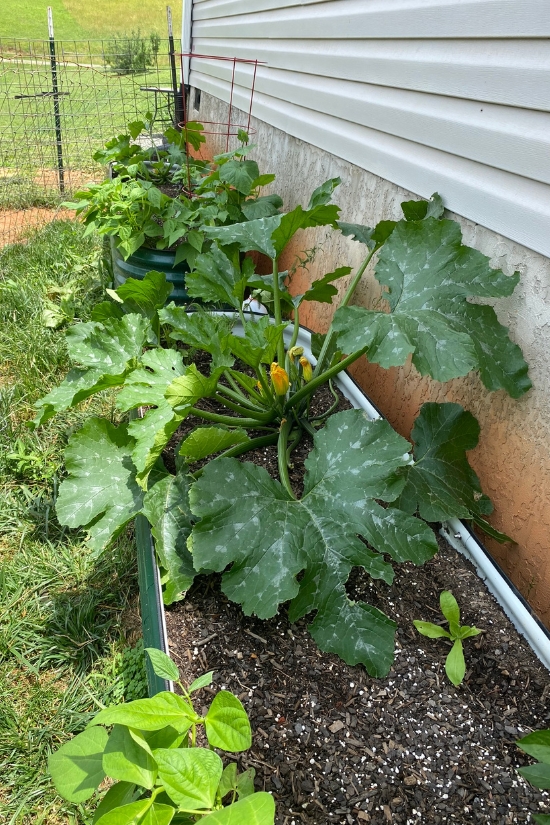 More Vego Garden Benefits
Not convinced yet? Here are some more benefits of Vego Garden Raised Beds:
The beds have superior heat reflection. The beds reflect the heat from the sun and protects the beds from overheating in the summer. They provide a more stable temperature compared to wood, concrete, or plastic beds.
The beds are 17 inches tall- making them the perfect height- not too tall, not too short. This is also great for optional root health of your plants!
They are 100% food safe! They're painted with with food grade paint that is safe for vegetable gardening. The paint is also USDA Certified. The beds have been tested to ensure that no chemicals leach into the soil.
They'll last for 20+ years- which saves you money in the long run. No more replacing wood every few years. They are also 100% recyclable.
You can even place the beds on a solid surface such as concrete or wood- just add something at the bottom such as plastic or a bed liner to protect your surface.
You have additional add on options such as trellises, in-ground worm composters, net covers, and extension kits.
They come in lots of color options such as pearl white, olive green, modern gray, and British green.
Visit the Vego Garden Website for more information or to order you own raised beds!