Raising Goats
Learn how to raise goats with expert advice and articles! Includes topics such as preparing for goats, goat health, kidding, breeding, and more!
Preparing for Goats
Don't know how to get started with goats? Learn about the different goat breeds, how much space goats need, and other articles for new or soon-to-be goat owners.
Goat Care and Supplies
What do you feed goats? What kind of supplies should you keep on hand? Check out these articles to make sure you are prepared!
Goat Health
Learn how to prevent and treat various illnesses with your goats so you can keep them happy and healthy!
All Articles on Raising Goats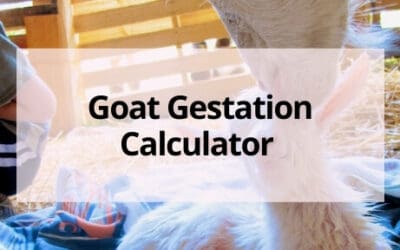 Is it breeding season in your goat herd? Make sure you know your goat's due date by using this goat gestation calculator so you can be prepared for kidding!