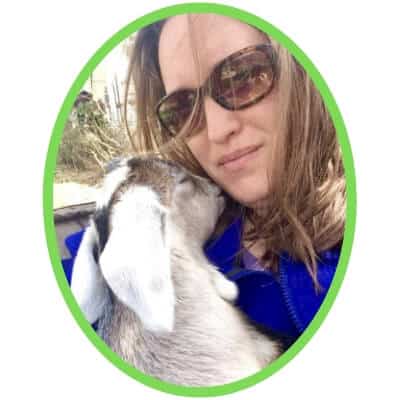 Just like you, I wear a lot of hats in my life! I am a homesteader, a gardener, and a crazy goat lady. I am a busy wife, mom of 6, and homeschool teacher.  I am a writer, a creator, and an entrepreneur. 
My mission here at The Free Range Life is to help guide you and teach you so that you can live your best, most healthy life. 
I started The Free Range Life back in 2013 because I felt drawn to share my homesteading lifestyle with others. I wanted to share my passions of raising healthy foods for my family through our gardens and our livestock and help others achieve the same results. 
Over the years my topics have swayed here and there as I continued to learn more about myself, my dreams, and my goals. Now it's more than just raising goats or growing food. I want to help people take back control of their own lives, their food, and their health. 
I see kids growing up disconnected to the world they live in. Where popping pills and ingesting chemicals is more normal that natural remedies that have been around for centuries. Where fast food and frozen meals are more normal than fresh produce and raw milk. 
I want to make a change. I want to help you realize the power you have in your own life. What your yard, deck, or even windowsill can give you. What the earth- through animals, food, and herbs- can give you. I want to make natural the norm again. 
What this site is all about
Our mission here at The Free Range Life is to help you wade through all of the information out there and help you to take back control of your food source and your health by while learning skills to help you be healthy, happy, and more self sufficient.
We do this by providing you the tools you need to grow your own successful garden, raise your own goats for milk, meat, and other dairy products, raise your own poultry for meat and eggs, and learn how to harness the power of herbs and essential oils to help detox your life!