Homesteading. With more focus.
Homesteading is hard. Life is crazy busy and hectic. I'll show you how to take back control and get it all done.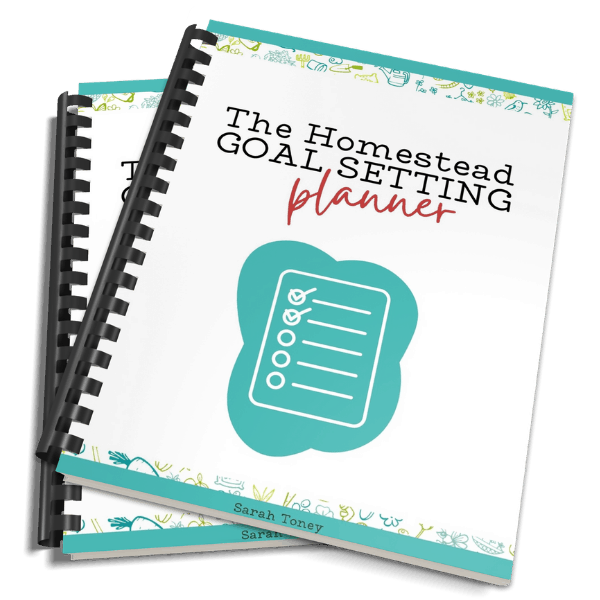 With this system you will…
Create clear, detailed plans for your dream homestead.
Ditch your limitations and turn your dreams into reality.
Learn to break down your big goals into small, achievable pieces so youmake forward progress each and every year.
Tame the never-ending to do list!
This simple but practical workbook gives you concrete steps to help you stop falling behind, while giving you an easy-to-implement system for managing your time so that you can achieve your big goals in the time you have!
GAIN CLARITY & UNDERSTANDING
Understand the secret to making the most of your time and how to implement it in your life.
CREATE YOUR ULTIMATE PLAN
Learn how to break down all of your big goals into manageable pieces that are easy to implement.
ORGANIZATIONAL TOOLS YOU NEED
Discover how to plan your days and weeks to keep yourself, and your goals, on track.
LEARN TO THINK BIG
Break free of your limitations and finally make your ultimate dreams a reality.
FOCUS & PLANNING
Discover how indepth planning and focus will help you get more done in the time you have.
ELIMINATE DISTRACTIONS
Learn how to balance life and eliminate the tasks that don't help you reach your goals.
"Running a homestead and managing our daily lives gets so crazy and hectic! My husband and I struggle sometimes with balancing everything that has to get done. The to do list has always seemed to be never-ending and there is always a task or two that are important and don't even make it on the list. The Homestead Goal Planner by Sarah is SO awesome because in it, she walked us through how to prioritize and how to plan. This makes it so much easier to see some of the tasks that could be bumped off the list so that we can actually complete our to do list and not feel like we are constantly running behind."
~Kristin Duke @ MrAnimalFarm
Stop wasting the time you have!
When you're short on time the last thing you need is to waste it! The Homestead Goal Planner is straight-to-the-point and gives you actionable steps to prioritize your homestead and start turning your big goals into a reality.
If you're stuck or frustrated with your lack of progress or if you just aren't getting everything you want done, let me show you how to stop spinning your wheels and start focusing on what's truly important to you.
You'll learn how to change the way you look at your time and how to implement these goal reaching strategies to make you- and your homestead- more productive.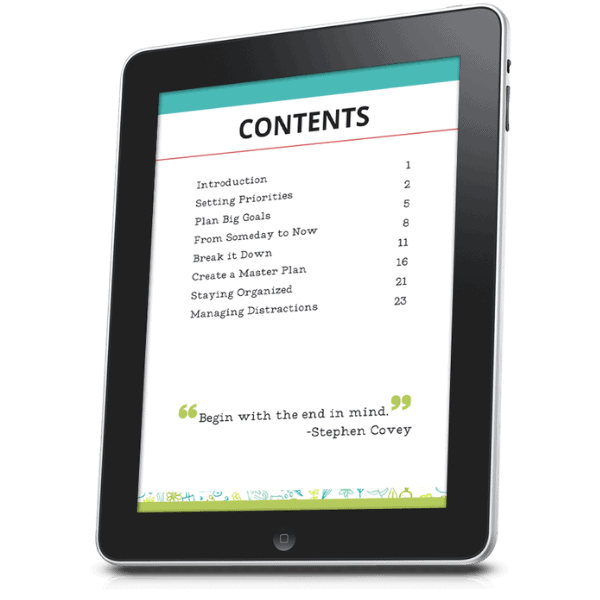 Take a Look Inside
The Homestead Goal Planner is a digital goal planning guide. It's perfect for homesteaders in all stages to help create clear goals and actionable steps to creating their dream homestead. Here's a peek at just a few of the pages you'll find inside.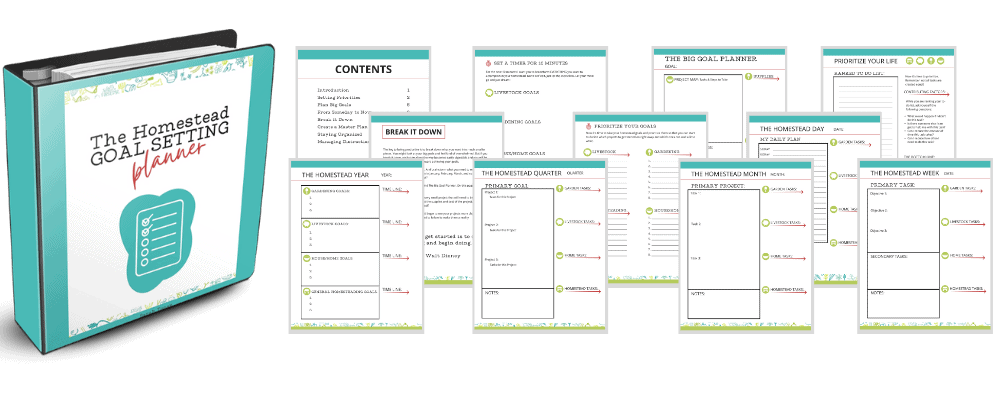 It's time to drop excuses & get to work
The truth is, we all have 24 hours in a day. The difference is in how you use those hours. It's time to choose your priorities and make a plan. Your dream homestead, and life, is waiting.
Check out the complete Busy homestead collection: