Achieve Your Ultimate Homesteading Goals!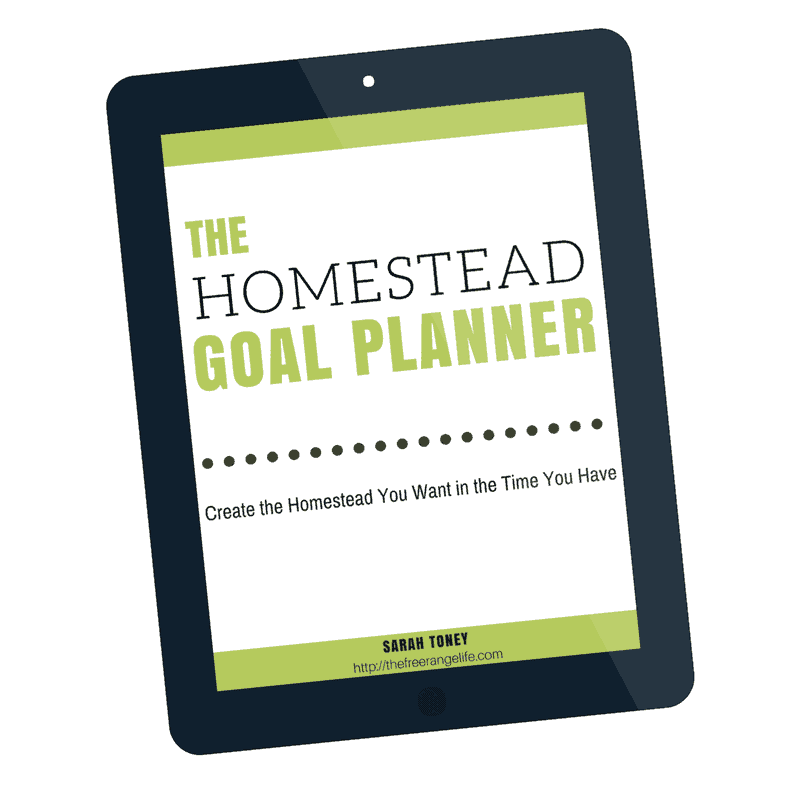 Do you have a picture of what your homestead will look like, but don't know how to get there?
Do you take on too many projects at once, but never finish any of them?
Are you strapped for time and don't know how to get anything done with the time you do have?
The Homestead Goal Planner

will help you prioritize your life and your homestead goals so that you can make steady progress toward creating the homestead you've always dreamed of!
What Does Your Perfect Homestead Look Like?
Imagine your perfect homestead. What would it look like?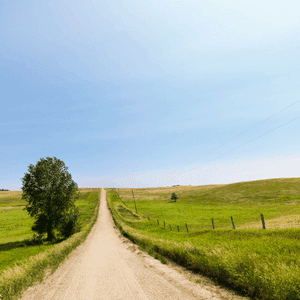 Would you have a large herd of goats for milk or meat?
Would you make a full time income from the farm?
Would your pantry be lined with jars for the winter?
Would you be totally off-grid?
Now take a look at your homestead today. Are you happy with your progress? Do you feel like you are making progress toward your ultimate goal each and every day?
Or do you feel stuck and frustrated with your lack of progress? Do you feel like you are spinning your wheels and not getting everything done that you want. Do you feel like other activities are taking away from your true homestead dream?
The Homestead Goal Planner is a guide that will help you prioritize your homestead. It will get you on track and help you plan your days to make progress toward actually achieving and creating your dream homestead.
Save
Save
Save
Save
Save
Are you ready to get started?
How to Plan Your Perfect Homestead Year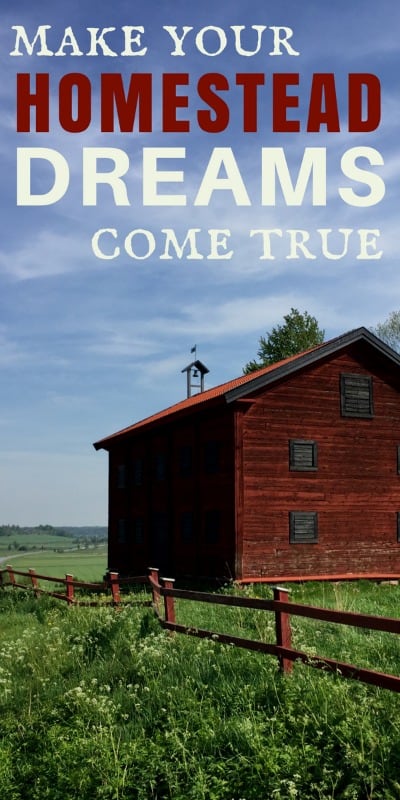 Most homesteaders fail to make progress toward creating their dream life because they fail to plan and prioritize. 

With The Homestead Goal Planner, I walk you through how to prioritize your life and see that you have more time to devote to achieving your goals than you thought.
Once you have prioritized your life you can begin to see which projects to devote your self to and which projects should come second.

The Homestead Year Planner will help you map out a year's worth of goals for your homestead. The Year-at-a-Glance page will give you a place to map out those season-specific tasks.
Turning big goals into reality is only a matter of breaking them down into smaller, bite-sized pieces with clear steps to act on.

The Homestead Goal Planner gives you planning pages to break down your yearly goals into quarters, months, weeks, and days so that you know exactly what to work on to make your homestead dreams come true.
Take a Look Inside

The Homestead Goal Planner is a printable goal planning guide. It is perfect for homesteaders in all stages to help create clear goals and action steps to creating their dream homestead. Here's a peek at just a few of the pages you'll find inside.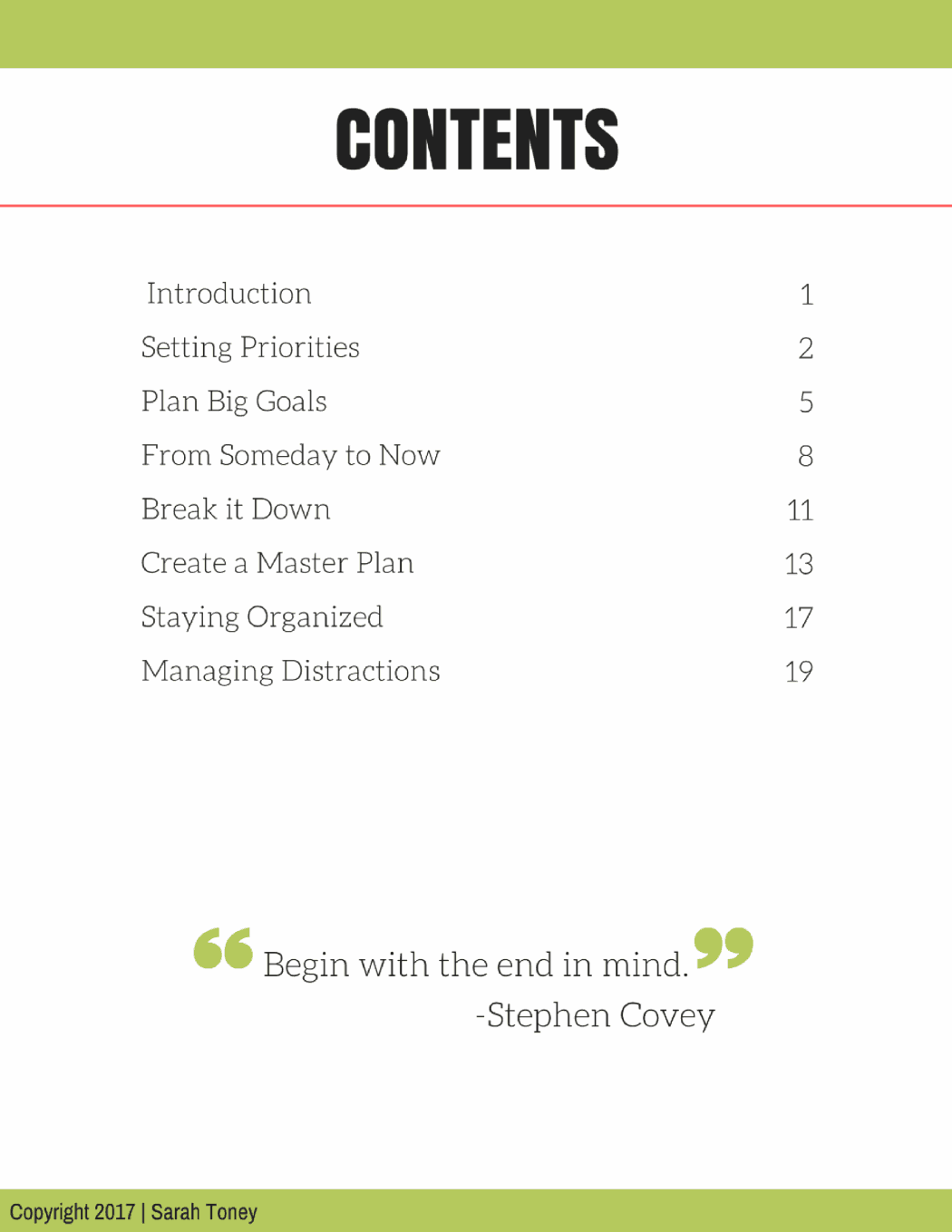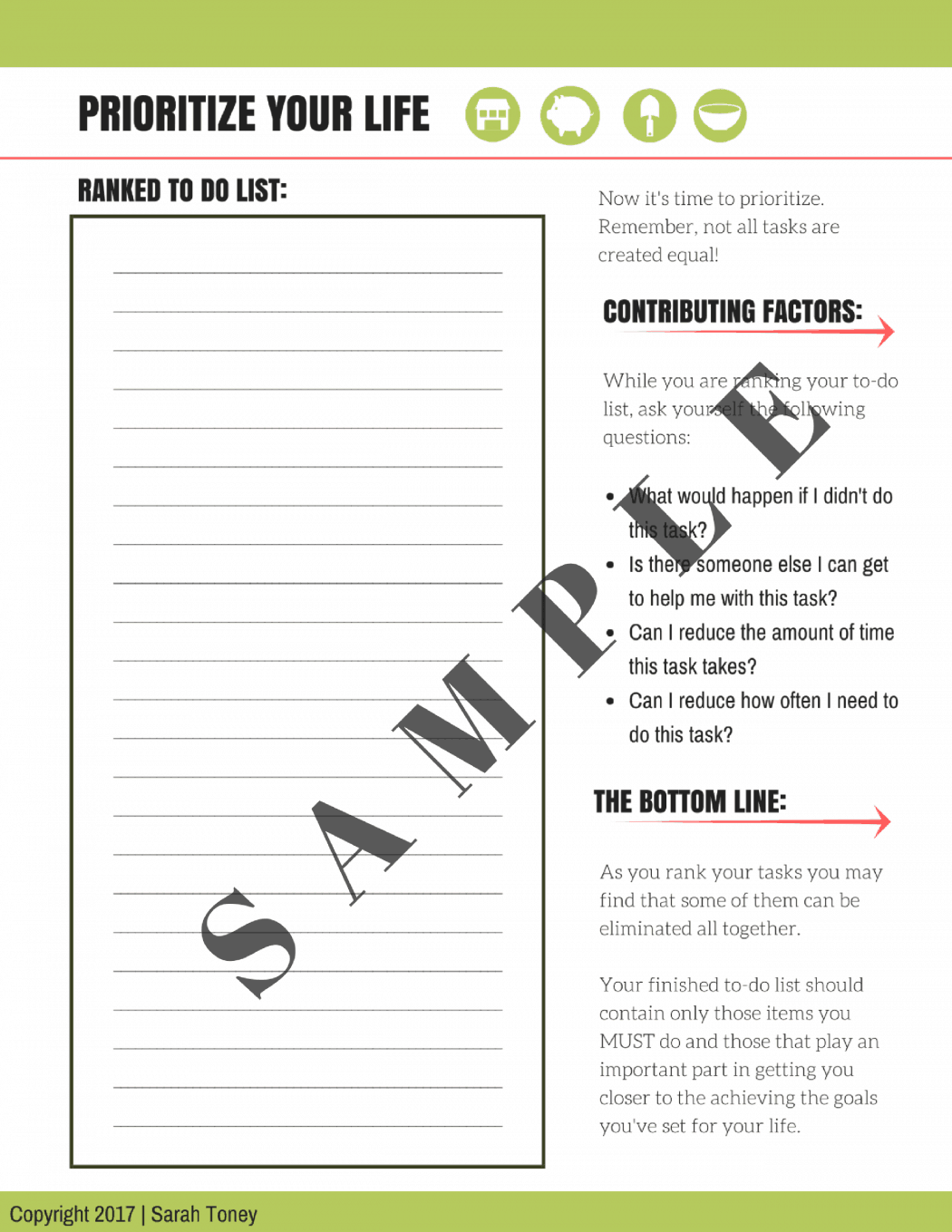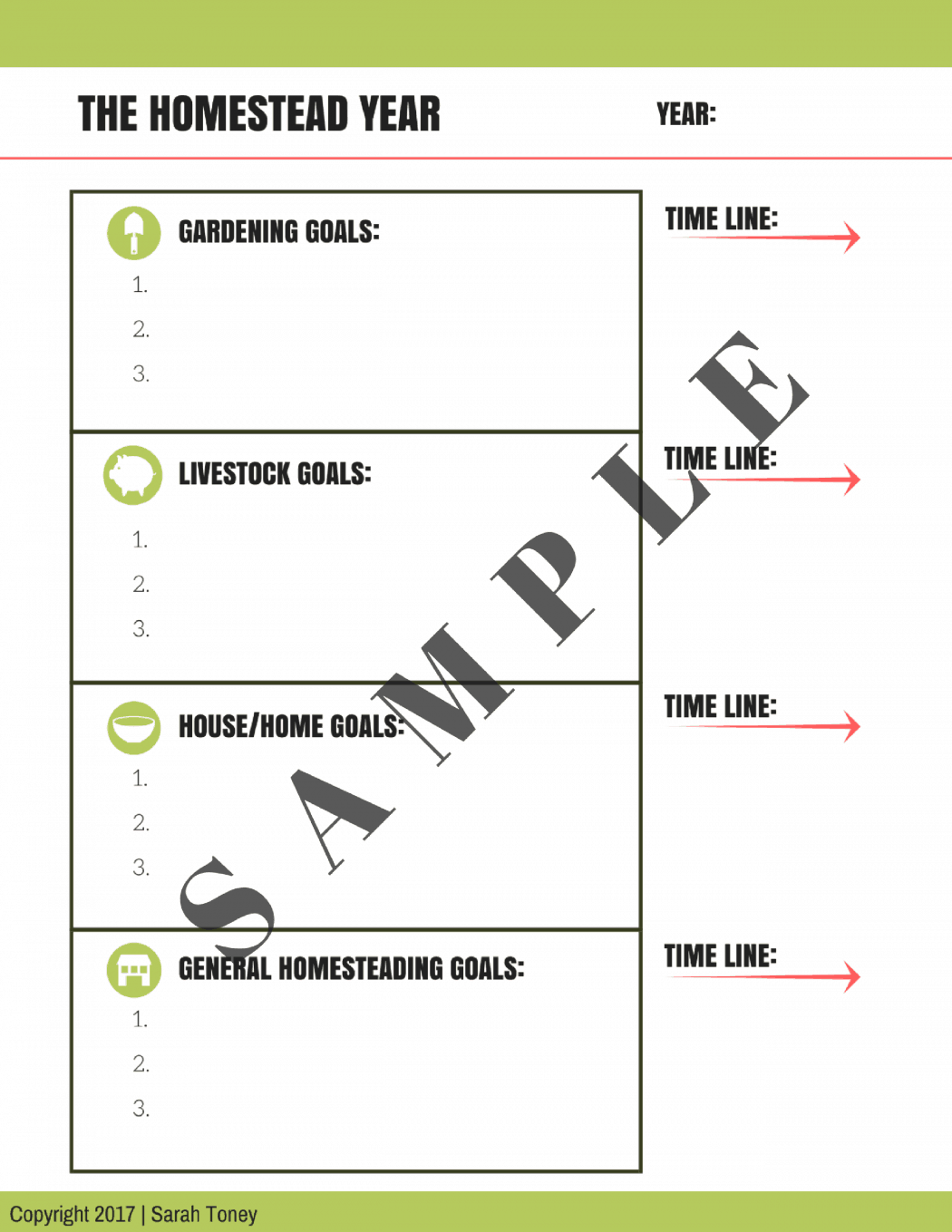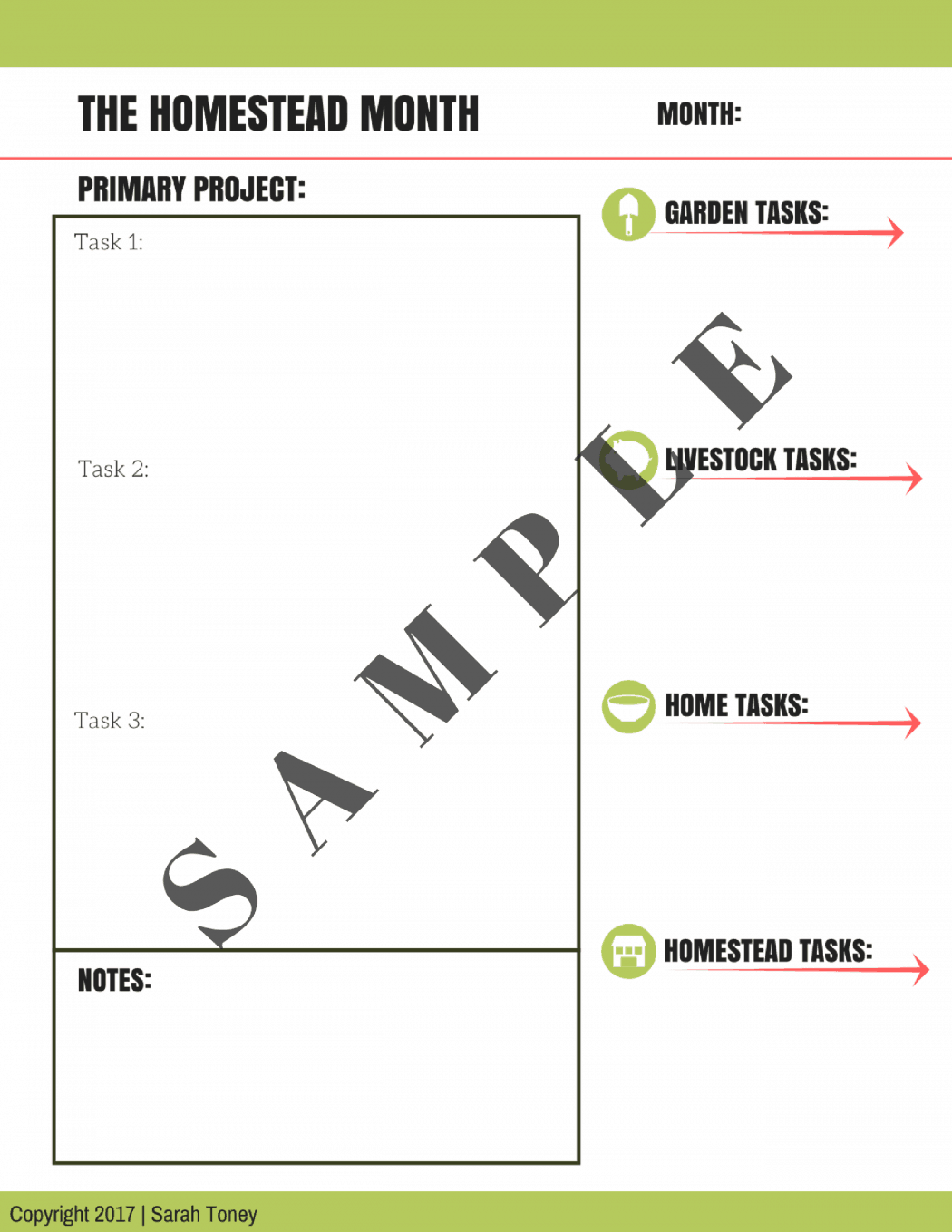 "I love this planner. It helps you figure out everything you need to do to get where you're going on homesteading! This is a must have if you are considering homesteading, have started, or are struggling to keep your head above water. Taking some time to plan out your priorities will help you find success in your homesteading dream. If you are a homesteader or want to be, you need this planner!"
Christina Kamp
"Running a homestead and managing our daily lives gets so crazy and hectic!  My husband and I struggle sometimes with balancing everything that has to get done.  The to do list has always seemed to be never-ending and there is always a task or two that are important and don't even make it on the list.
The Homestead Goal Planner by Sarah is SO awesome because in it, she walked us through how to prioritize and how to plan.  This makes it so much easier to see some of the tasks that could be bumped off the list so that we can actually complete our to do list and not feel like we are constantly running behind.
The Year at a Glance and The Homestead Day planning pages are my favorites and are really, super awesome for keeping things planned out and organized."
Kristin Duke
Help For All Part of the Homesteading Life: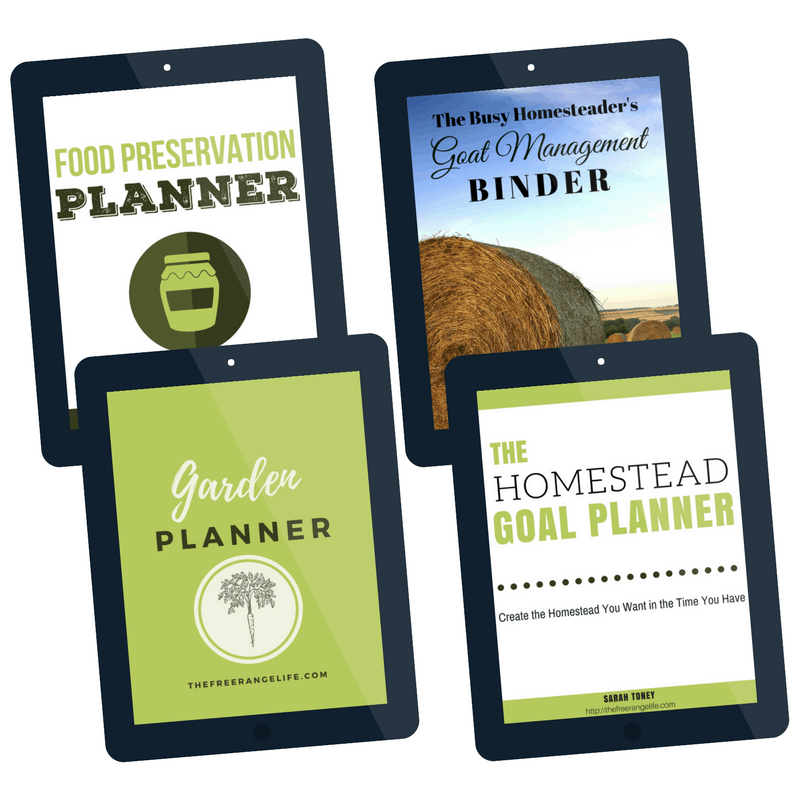 © 2017 – 2018, Sarah R Toney. All rights reserved.