FINALLY A WAY TO SIMPLIFY ALL OF YOUR FOOD PRESERVATION EFFORTS!

Plan and track your canning, dehydrating, and freezing with ease
Do you get overwhelmed during the harvest season? Do you need…
A simple tool to track how much to preserve and how much your family uses each year?
A way to record your freezer and pantry inventory?
All of the food preservation information at your fingertips so you don't have to stop and look it up?
Introducing a Food Preservation Planner made specifically for The Busy Homesteader!
Everything you need to plan and preserve food at home efficiently
The Food Preservation Planner gives you all of the information you need to plan your family's food needs and keep track of what you preserve each year. With helpful cheat sheets and checklists to help you spend more time preserving and less time looking up HOW.
Now Available for only $9!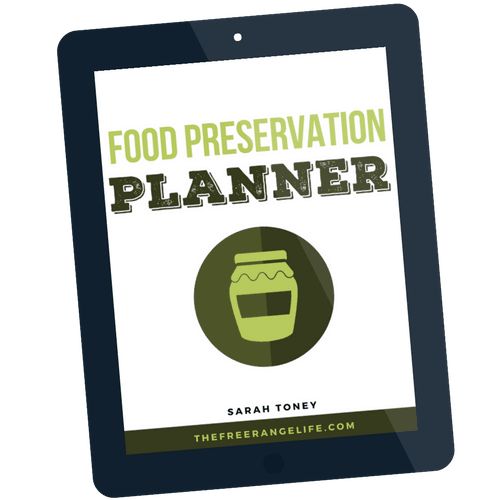 Saves Time!
The cheat sheets and lists give you all the important information like headspace and cook time so that you don't have to stop and look it up.
No Guesswork!
Keep track of everything you preserve and how and when you use it so you can accurately plan your preservation needs.
Less Waste!
Keep track of what is in your freezer, pantry, and fridge so you can be sure to use what you have before it goes bad.
What's Included in the Food Preservation Planner?
Inventories for the Pantry, Freezer, & Fridge
Preservation Planning and Record Sheets
Meal Planning and Recipe Pages
Canning and Dehydration Information Cheat Sheets
Monthly Food Preservation Planning Pages
Access to All Future Updates
"This Food Preservation Planner is so awesome!! We had to toss some of the veggies we preserved last year because we made too many and then others got lost in the depths of the freezer. I'm SO excited for the planning pages and inventory pages so we get just the right amount preserved and it doesn't go to waste!"
Kristin Duke
"I love, love, LOVE this preservation planner! As someone who grows and preserves almost all of my family's vegetables and fruit for the year, this resource is seriously a gift. Instead of referencing the hand-scrawled notes that cover my fridge every August, now I've got a tidy (and cute) command center to help me ensure I'm putting up the food we need. Love it!!"
Anna Merhalski

Frequently Asked Questions
I am a food preserving beginner. Is this product for me?
Maybe. It depends on what you are looking for.
The Food Preservation Planner is not a how-to guide but a tool to help you plan your food needs and preserve more efficiently. It includes things like cheat sheets with canning headspace and cook times, canning checklists, and charts to keep track of what you need to do and have already done.
It does not contain information on HOW to can or preserve.
I've been preserving for years. Is this product for me?
The Food Preservation Planner is not a how-to guide. It is a tool to help you plan your needs and preserve more efficiently. This tool can be used by people with all levels of knowledge.
What is your refund policy?
As this is a digital product, I do not offer refunds once the product has been downloaded. However, if you run into any problems, have questions, or suggestions, you can contact me at any time at [email protected] and I will do my best to make you happy!
Do you have any other resources like this for busy homesteaders?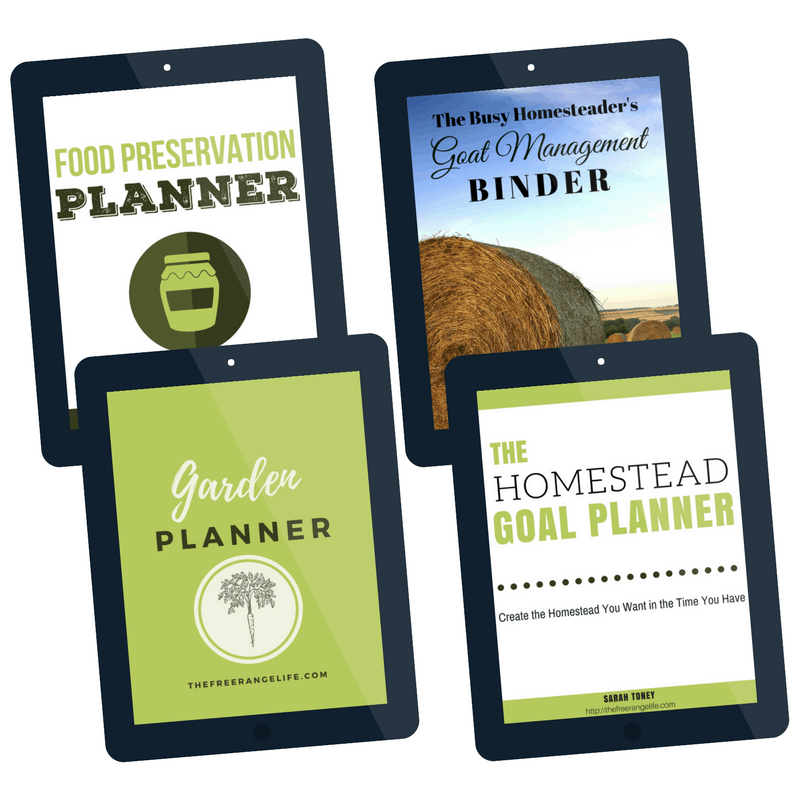 Don't Be Shy
If I didn't answer all of your questions, feel free to drop me a line anytime.