Are you ready to simplify your life?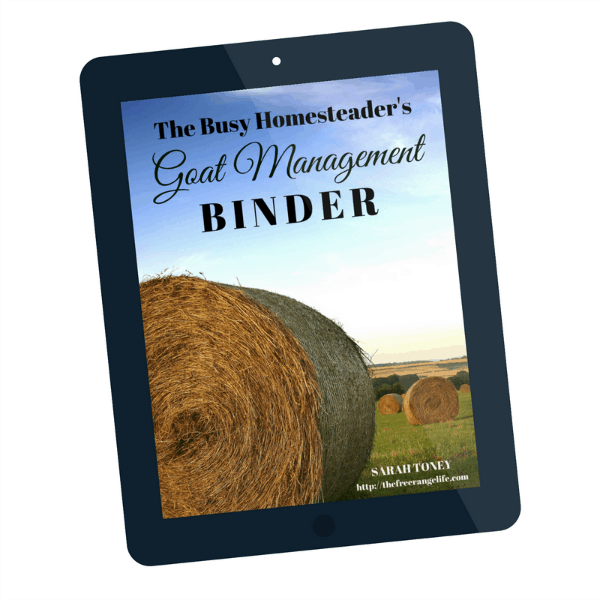 Do you work full time and run your homestead?
Do you have kids, a home, and life to juggle in addition to caring for your goats?
Are you sick of wasting time looking up symptoms, dosage information, and other care information again and again?
The Busy Homesteader's Goat Management Binder solves all of this!!

Believe Me, I've Been There!
Like most of you, I am busy!
I've got 6 kids. We homeschool. My husband works over 60 hours out of the house every week. I work from home running 2 side businesses.
There's the house-and barns- to clean. Meals to make- and screaming goats to feed. Kids to bathe- and hooves to trim. And…. well you get the picture.
There are only so many hours in the day- and prioritizing and organizing is the only way to make the most of those hours without going crazy!
So, if you are like I was- overwhelmed and overworked- and looking for a way to simplify your barn chores so that nothing gets forgotten and no time gets wasted. You will love The Busy Homesteader's Goat Management Binder!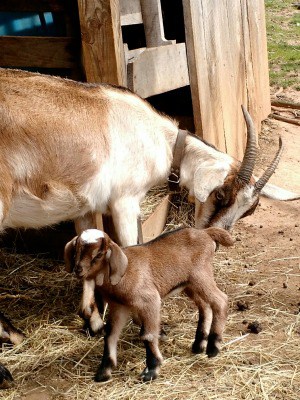 It's Time to Rethink How You Care for Your Goats
Are you ready to make a change?
The Ultimate Goat Management Resource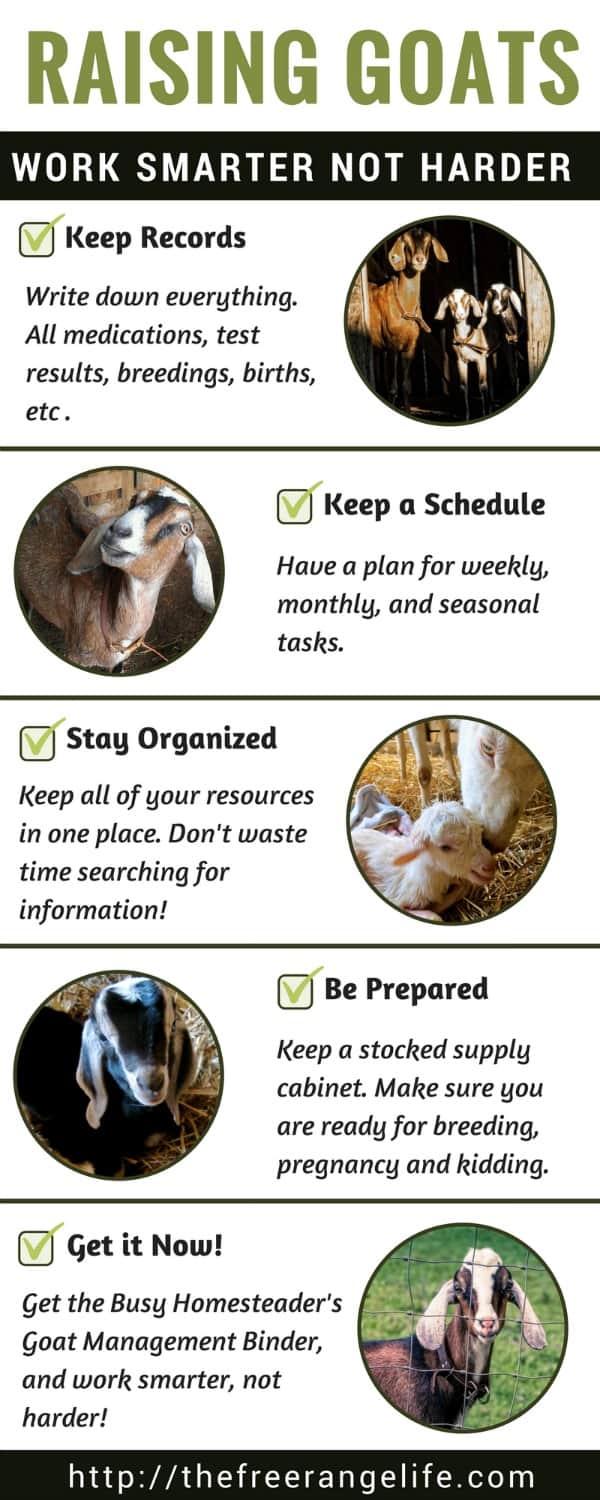 Do you find it hard to remember to trim hooves? Give copper supplements? Refill the mineral feeders? 
The Weekly and Monthly to-do lists will help you get it all done. Plus a Breeding and Pregnancy Checklist to ensure a healthy pregnancy and a Newborn Kid Checklist to help you be prepared for kidding and caring for your new babies.
Do you need help remembering when the last vaccinations were given? The dates you bred your does? How much milk your doe gave last year?
Your get a herd health record sheet to keep track off all medications, supplements, breedings, etc. and the blank calendar pages give you a place to organize your care so nothing gets forgotten. Plus you get an home dairy record sheet and an emergency contact sheet so that all your information is at your fingertips.
Are you constantly running to your books or google to find out what this symptoms means? What the dose is for a certain medication? If that plant is poisonous?
I give you a ton of resources so that everything is right there in one place. A listing of the most common goat illnesses plus a dosing sheet, symptom checker flowchart– means you can diagnose problems and treat them FAST. The medication and supplement list tells you what to keep on hand so you don't have to run out to the store in an emergency.
"The Busy Homesteader's Goat Management Binder is a great tool. Perfect for busy homesteaders like myself, it contains a lot of great information contained in one location. This makes it easy to keep up to date on vital information for the health of our goats. I especially liked the symptom checker and detailed symptom lists provided in this print out. It saves me time from having to search google whenever I am unsure of a goat's illness or their symptoms."
Mary Woita
"The Busy Management Binder is excellent! I love that it is right to the point, all the really useful things you need to know. I will absolutely be using it as a go-to reference for our goats.  It will help me keep up with on-going goat care as well as be prepared in emergency situations."
Katie Morris
"This program is AMAZING!! I highly recommend it to anybody, but especially to those like me, who are new to raising goats.  I am a very busy mother, business owner, medical professional and small farmer.  I Love that this program is so organized and full of information as well as having the ability to help you keep track of everything you need…all in one easy to find place! It has been a life saver for communication between my husband and I as well.  No longer do we need to ask each other when it's time to perform a task with the herd, we can simply look in the binder and it's all there.  It simplifies our busy lives and makes managing our herd so much easier.  Thank you Sarah!!"
Cerena Plantz
Take a Look Inside

The Busy Homesteader's Goat Management Binder is a digital resource guide that is perfect to print out and keep in a binder with all of your other goat information- such as your registration papers. Here's a peek at just a few of the pages you'll find inside.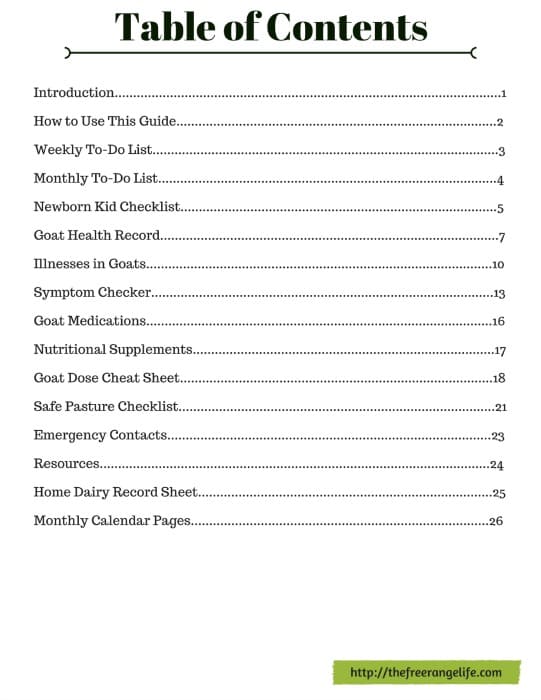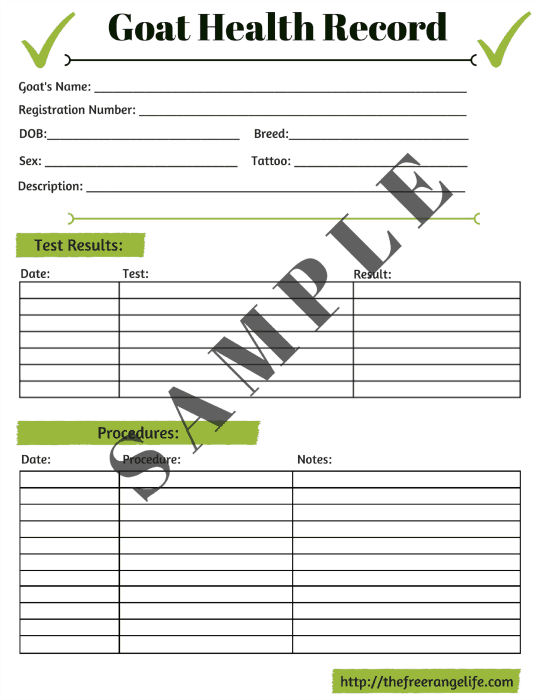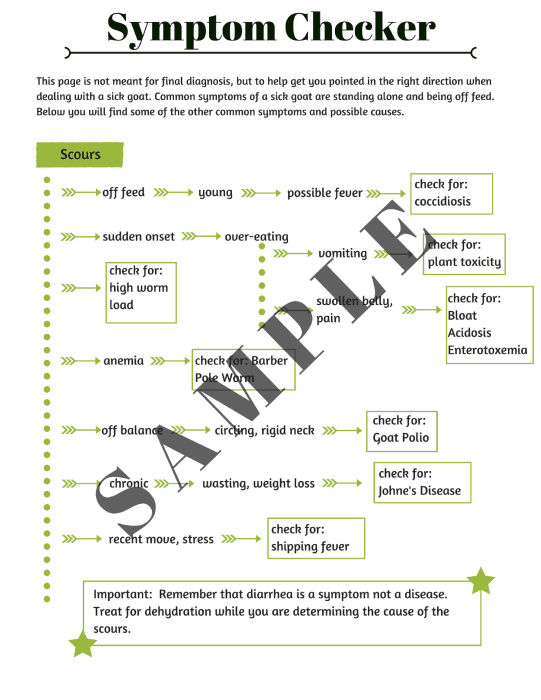 Help for All Aspects of the Homesteading Life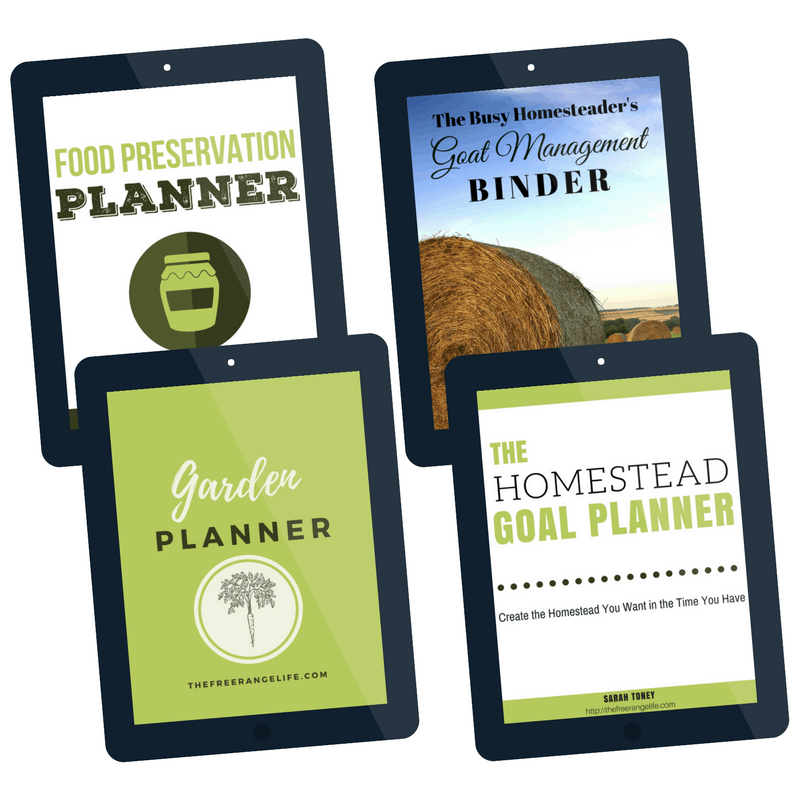 © 2016 – 2018, Sarah R Toney. All rights reserved.