Eggplant makes a great meat substitute in many dishes. Try these hearty eggplant meatballs for a great vegetarian alternative!
I love growing eggplant in my vegetable garden, and even though it can be a temperamental plant to grow, once it's established it will keep giving and giving all season long.
This site contains affiliate links. If you make a purchase using one of these links, I may earn a commission. Please see my disclosure page for more information about cookies collected and our privacy policy.
When we have a produce drawer overflowing with eggplant, Polpette di Melanzane is the number one dinner requested by my kids.
Okay, so really they are just baked eggplant meatballs but the Italian name sounds nicer!
If you would like to try making some, here's what you'll need: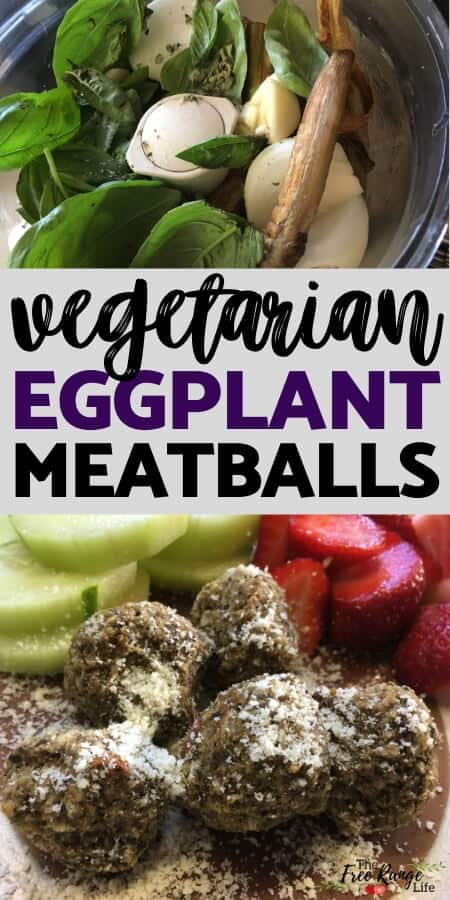 How to Make Baked Eggplant Meatballs:
Here's what you need:
Eggplant- ~ 3 large, ~10 small/medium.
~2 cups bread crumbs (homemade or store bought)
1 egg
2 cloves garlic
1 onion
salt and pepper to taste
A handful of fresh basil and oregano
1/2 cup Parmesan cheese (optional)
olive oil- for drizzling
Related Reading: How to Store Eggplant for the Best Results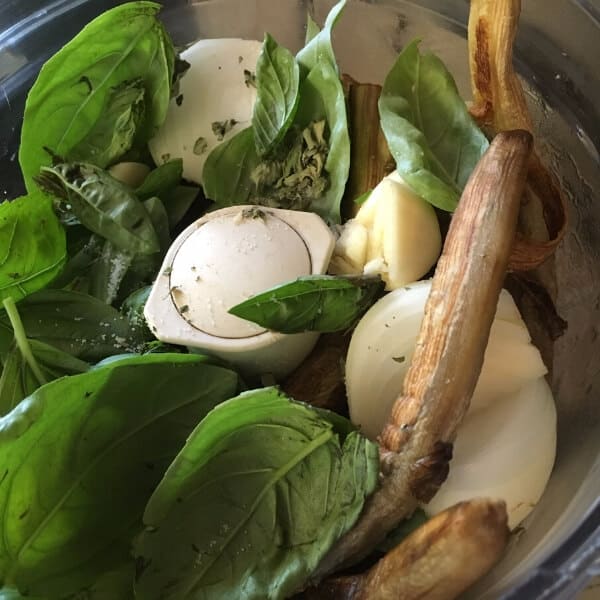 To start, cut then ends off the eggplant and then peel. If you're using large eggplant, slice into about 1 inch slices. If you're using the thinner, Chinese eggplant varieties, they don't need to be sliced before baking.
Place the eggplant slices on a baking sheet and drizzle with olive oil.
Roast the eggplant at 350* for 30-45 min (or until soft).
Transfer the eggplant to the bowl of a food processor. Add in the onion, garlic, herbs and spices and blend until smooth.
Pour the eggplant mixture into a large bowl and stir in the egg, Parmesan, and bread crumbs. Your mixture should be soft, but workable. If it is too wet you can add in more breadcrumbs.
Form the mixture into "meatballs" about 1 inch in diameter.
Place on a lightly greases baking sheet and bake at 350* for about 25 minutes, turning once, until they are browned and slightly crusty.
This recipe can be easily altered. You can increase the eggplant/breadcrumbs, or change the garlic and onion to your taste, but shouldn't need more than one egg no matter the quantity.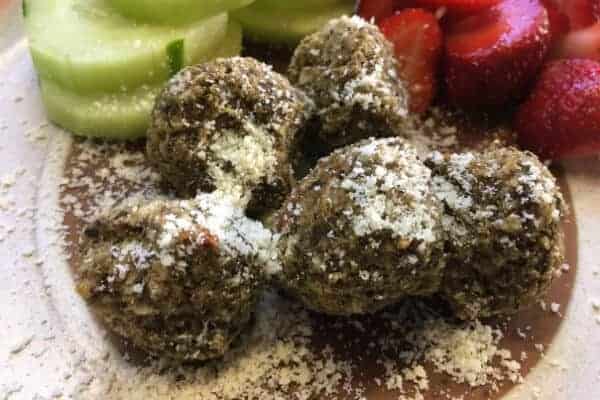 Related Reading: How to Preserve Eggplant
How to Serve Vegetarian Eggplant Meatballs
These eggplant meatballs are very versatile and can be served much like any other meatball. Some of ideas include:
With tomato sauce over pasta.
Over top of zoodles tossed in garlic and olive oil
With added cheese and sauce in an eggplant meat ball casserole
In a vegetarian meatball sub
PLAIN (this is our favorite way to eat them!)
How to Store Eggplant Meatball
If you have leftovers, you can store your eggplant meatballs in the fridge for 5 days or so.
They also freeze and reheat well, so you can make extra to save for an easy meal!
We make big batches during the summer, when eggplant is plentiful, and freeze them for eating in the winter.
Like this recipe? Write it down in my Blank Recipe Journal! It's a great way to keep track of all your favorite recipes- plus you can pass down all those family favorites from generation to generation!
More Eggplant Recipes:
50+ Eggplant Recipes for All Tastes