Do you have a lot of eggplant from your garden or CSA? Try making these delicious baked eggplant crisps for dinner! They are so easy to make and kid-approved!
I love growing eggplant in the garden. It's a versatile vegetable that can be baked, grilled, and roasted.
This site contains affiliate links. If you make a purchase using one of these links, I may earn a commission. Please see my disclosure page for more information about cookies collected and our privacy policy.
Lots of the time kids don't like eggplant because of the texture. And I'll be honest I love to grow eggplant. I think the fruits are just beautiful. I think we should eat it, but I have had to work hard to find and create recipes we like.
Most baked and roasted eggplant tends to be on the, well…slimy side and I don't really care for that- but these baked eggplant crisps are the perfect amount of crispy and crunchy on the outside and soft on the inside!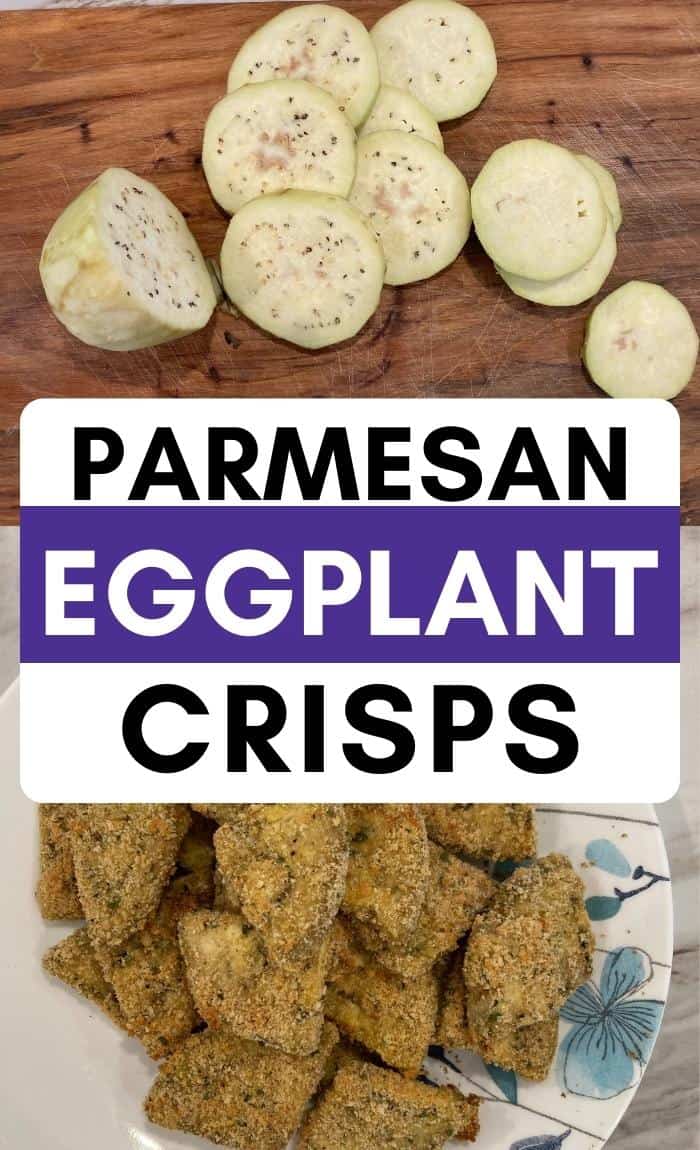 You just need a couple ingredients to make this quick and easy dish:
eggplant
egg
flour
Parmesan
breadcrumbs
spices
Note: If you use a large eggplant you may want to cut the round into quarters before breading.
Eat the slices plain, or dip them in sauce- such as fresh roasted tomato sauce.Save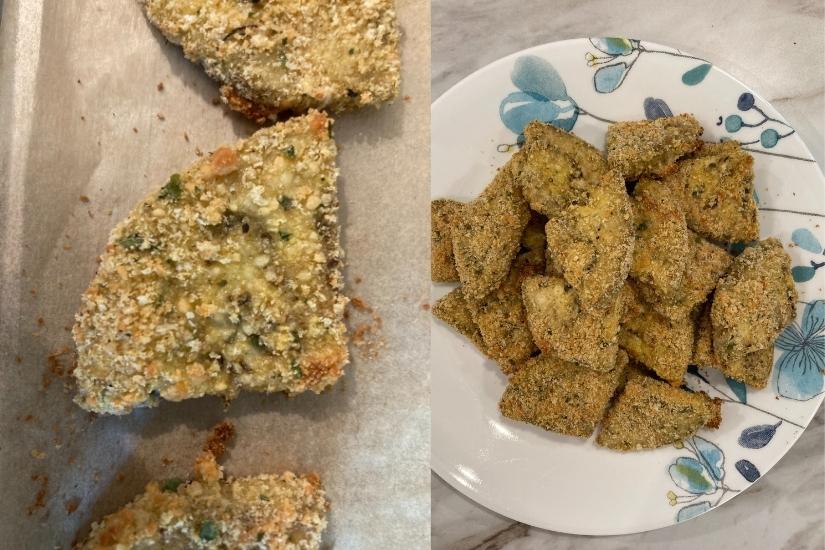 Save
You May Also Like:
Save