Fresh dinner rolls make every meal better! Try something new with these pesto dinner rolls- full of pesto and Parmesan and baked up golden!
Basil is one of my very favorite things to grow. It's easy, add a burst of flavor to your foods, and let's not forget pesto!
This site contains affiliate links. If you make a purchase using one of these links, I may earn a commission. Please see my disclosure page for more information about cookies collected and our privacy policy.
We make a lot of pesto during the summers to keep in the freezer for using all through the year.
One of my very favorite things to add pesto to is these Pesto Dinner Rolls! The recipe calls for about 1/2 a cup of pesto, but I have been known to pack quite a bit more into these rolls!
You can use fresh pesto or store bought pesto in this dinner roll recipe- either one works great!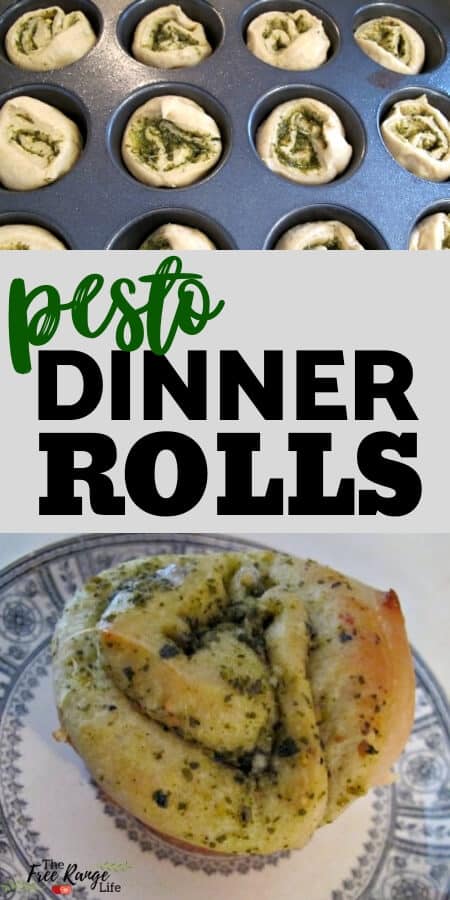 How to Make Pesto Dinner Rolls
To make these pesto dinner rolls you will need:
1 cup milk
1 egg
1/2 cup butter
1-2 T honey
1/2 tsp salt
4-5 cups flour (I use half all purpose and half whole white wheat)
2 1/4 tsp yeast (or 1 package of yeast)
1/2 cup pesto
up to 1/2 cup grated Parmesan cheese
Warm milk, butter and honey until the butter melts.
Place the egg in your mixing bowl and whisk slightly.
Add the milk mixture. Add 4 cups of flour, salt and the yeast.
Using the dough hook knead the dough until smooth and elastic, adding additional flour if needed.
Place dough in a greased bowl covered with a towel and allow to rise until doubled (about an hour).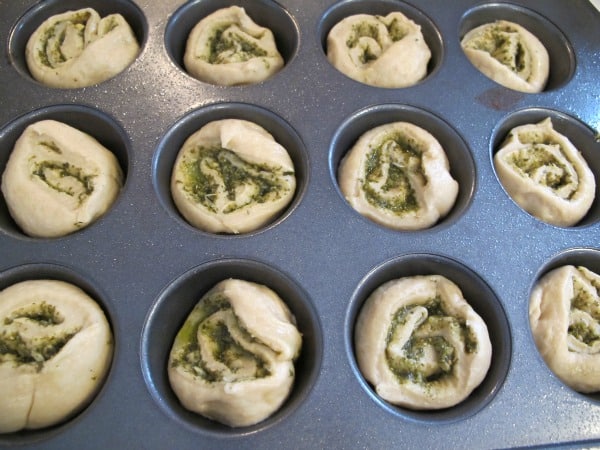 Turn dough out and pat into a large rectangle. Spread the pesto all over the surface and sprinkle with Parmesan cheese.
Starting with the long side roll the dough and pinch closed the seam.
Cut 1-1.5 inch slices and place in muffin tins, cut side up.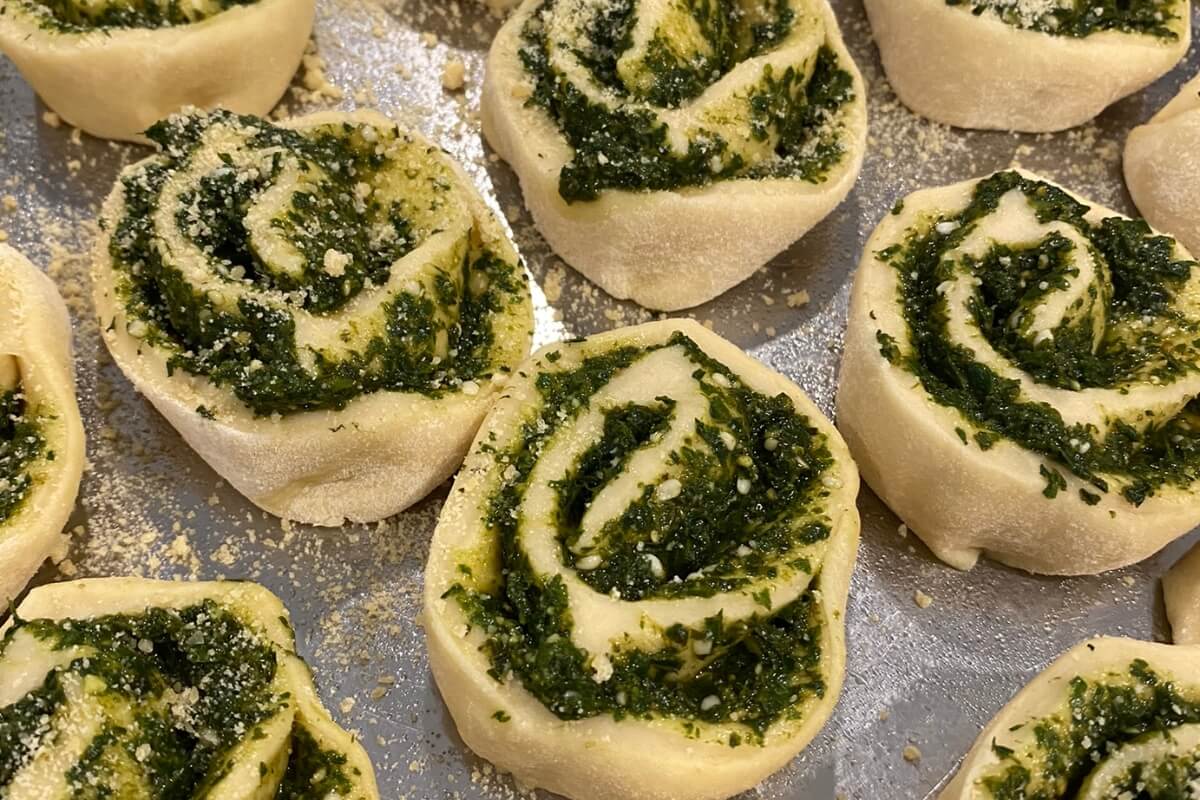 You can also place the rolls, cut side up, side by side on a baking tray.
Cover with a towel and allow to rise for 30 minutes.
Preheat your oven to 375 F and bake for 20 minutes or until golden brown.
Brush tops with butter if desired.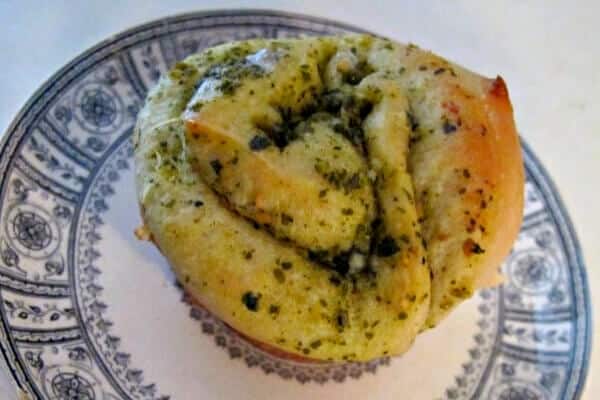 Other Breads You May Like:
Zucchini Garlic Herb Yeast Bread
These dinner rolls make a wonderful addition to most meals and are a great way to get in some extra pesto goodness! Let me know if you try them! Here's a printable recipe: