In this Post: Learn how to make a delicious zucchini garlic flat bread with tons of flavor! Makes a great pizza crust too!
I don't know about you, but I am always on the look out for zucchini recipes! We first started making this Zucchini Garlic Herb Bread a few years back and it immediately became a family favorite.
This site contains affiliate links. If you make a purchase using one of these links, I may earn a commission. Please see my disclosure page for more information about cookies collected and our privacy policy.
We eat it as a flat bread, slather it with garlic and butter for an extra kick or use it as a crust for pizzas.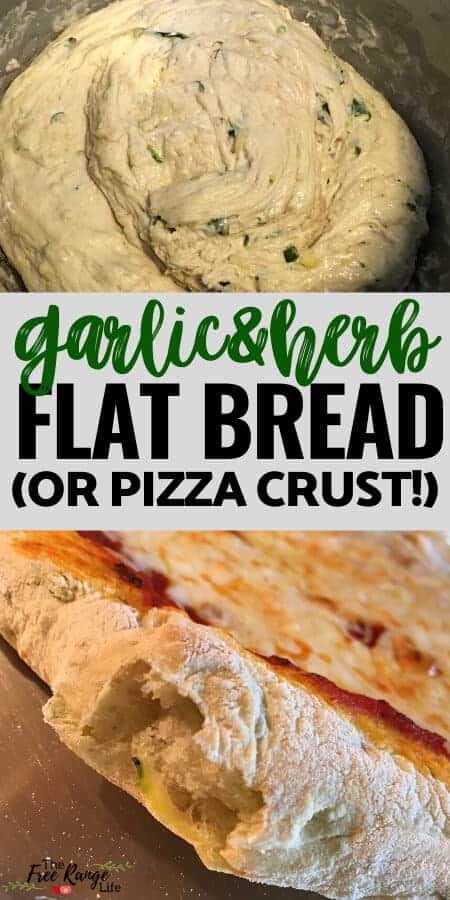 How to Make Zucchini Garlic Herb Bread
You start with a cup of milk, 1/2 cup of butter and 2-3 T of honey. Warm slightly, until the butter is just melted.
I use my KitchenAid Stand Mixer to make this zucchini garlic herb bread- because it just makes everything easier!
In a large bowl, combine 1 cup of flour, 2.25 tsp yeast and 1 tsp salt. Add the milk and butter mixture to the flour and yeast and mix well.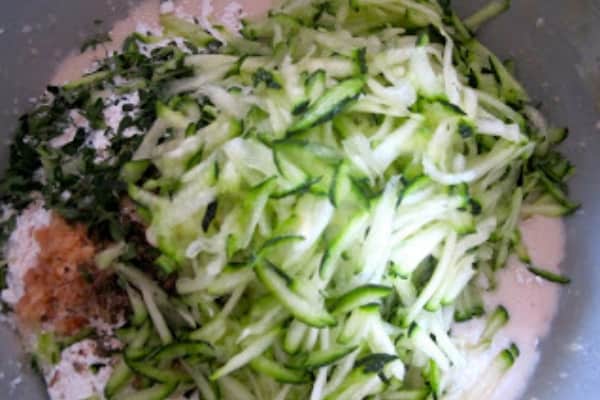 Add in 2 more cups of flour, 1 cup grated zucchini, 2-4 cloves minced garlic and up to 1/4 cup of chopped fresh herbs.
I use whatever I have on hand- usually oregano, thyme, sage, rosemary and basil.
Knead the dough until it smooth and elastic, adding additional flour as needed to make a non-sticky dough.
Place the dough in an lightly oiled bowl and cover with a towel. Allow it to rest in a warm place for about 15-20 minutes.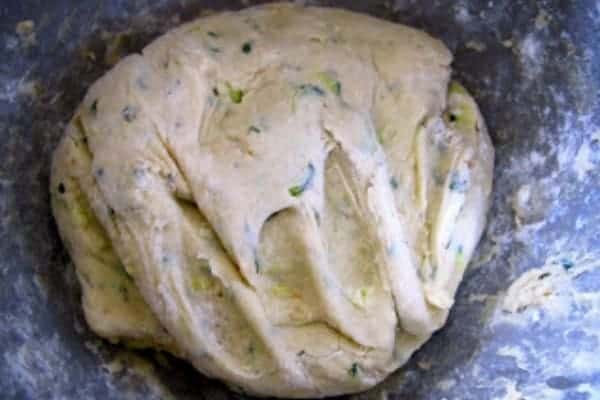 Grease a large pizza pan and using oiled hands press the dough on to the pan.
Cover and allow to rest another 15 minutes. Bake at 350 for 20-30 minutes, until slightly golden. You can brush with butter before or after baking if you wish.
It also makes a wonderful pizza crust.To make pizza, follow the directions through the first rise then assemble as you would a pizza. Cook at 500F until done.
Looking for more great zucchini recipes? Check out my round-up of over 50 Zucchini Recipes for Your Summer Harvest!