If you grow your own cucumbers you know that even just one plant can give you a big harvest! What can you do with them? My kids absolutely adore cucumber muffins!
They look forward to them all year and enjoy helping to fill the freezer with them as we bring in the cucumber harvest. If you are looking for something besides pickles to use up your cucumbers give these cucumber muffins a try!
This site contains affiliate links. If you make a purchase using one of these links, I may earn a commission. Please see my disclosure page for more information about cookies collected and our privacy policy.
How to Make Cucumber Muffins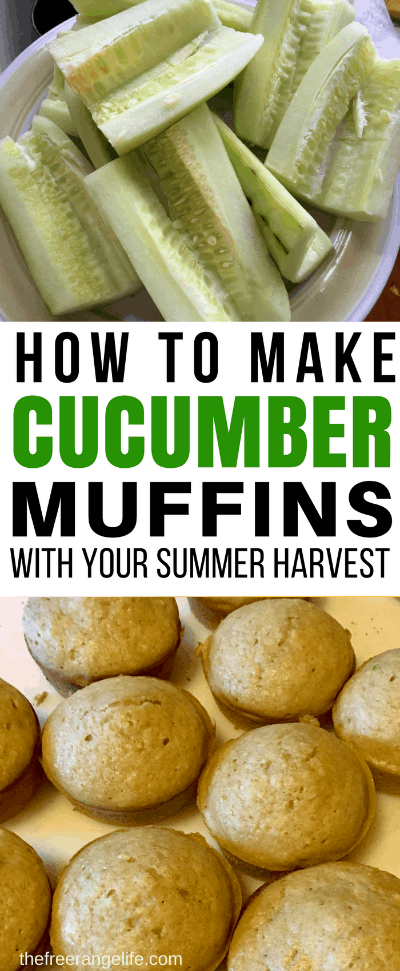 To make the muffins you will need:
2 cups pureed cucumber- peel cucumbers and remove seeds before pureeing in a blender or food processor.
3 eggs
3/4 cup oil (olive or coconut)
1/4 tsp vanilla
1 cup (or less) sugar
3 cups flour
1 tsp baking soda
1/2 tsp salt
2 tsp baking powder
1 tsp cinnamon
1/4 tsp ginger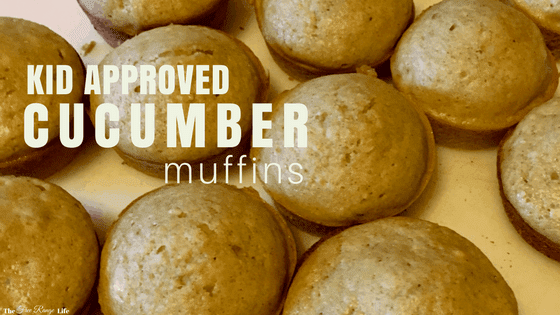 Preheat your oven to 350*.
Mix the cucumber,eggs, oil, vanilla, and sugar in a large bowl. Stir to combine.
Add the remaining ingredients all at once and mix until fully combined and no more flour is seen.
Fill muffin tins 3/4 way full or loaf pans 1/2 way full.
Bake for about 20 minutes for muffins or about an hour for loaves.
Like this recipe? Write it down! Keep all of your favorite recipes in one place with my Blank Recipe Journal.
These cucumber muffins freeze well and can be defrosted easily by setting on the counter overnight, in a toaster oven, or in the microwave! They make great quick breakfasts that the kids can get themselves! And it's a great way to use up all those cucumbers from the garden!
Get more ideas to preserve cucumbers on 10 Ways to Preserve Cucumbers That Every Home Gardener Should Know!