If you are looking for a sweet treat with out the sugars or syrups this one is for you!
These Sweet Potato-Date scones rely on the natural sweetness of the potatoes and dates, giving just enough to make a tasty breakfast or snack.
This site contains affiliate links. If you make a purchase using one of these links, I may earn a commission. Please see my disclosure page for more information about cookies collected and our privacy policy.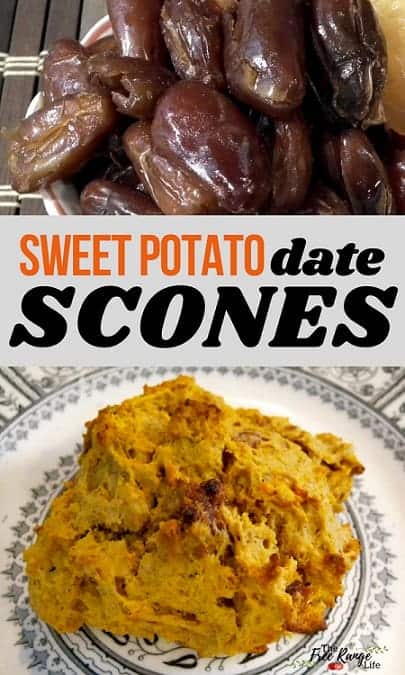 How to Make Sweet Potato Date Scones
Here's what you will need:
2 cups all purpose flour
1/4 tsp baking soda
2 tsp baking powder
1/2 tsp salt
1/4 tsp ginger
1/4 tsp cloves
1/4 tsp nutmeg
2 tsp cinnamon
1/2 cup (1 stick) cold butter
3/4 cup mashed sweet potato
1/2 cup dates- divided
2 tsp pure vanilla extract
1/4 cup buttermilk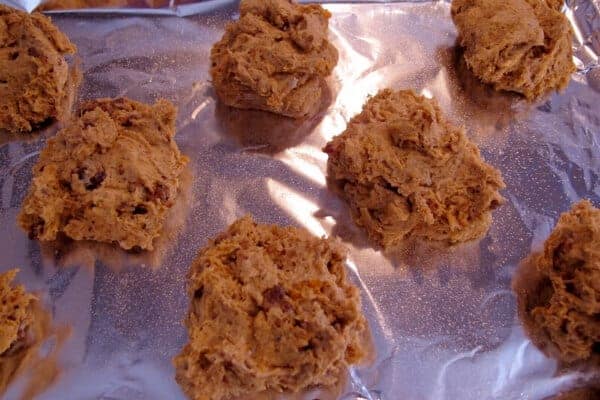 In a large food processor bowl, combine: the flour, spices, baking soda, baking powder, salt and 1/4 cup of dates.
Pulse the processor a few times to mix the ingredients and chop the dates a bit.
Add the butter and pulse a few more times to break up the butter.
Add the sweet potato and remaining dates and pulse to incorporate.
Pour in the buttermilk and vanilla and mix just until everything is wet.
Now it's time to shape the scones:
Option 1: Drop by spoonfuls onto a greased baking sheet
Option 2: Turn the dough out onto a lightly floured surface and pat into a rectangle and cut into triangles using a pizza cutter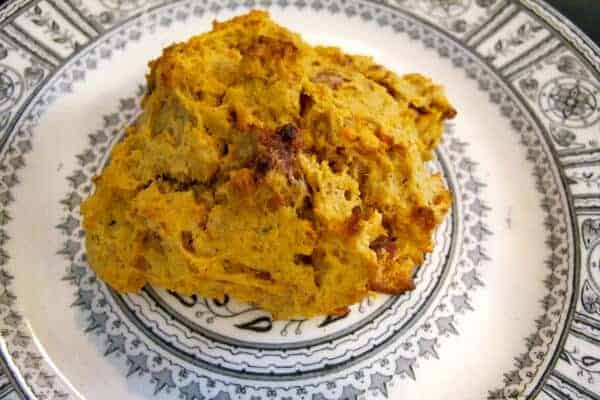 Bake at 425 F for about 12 minutes or until lightly browned.
You May Also Like: The Best Homemade Flour Tortillas
* This sweet potato date scone recipe was created for the Sweet N" Healthy Blogger Contest for which it won first place!