I am a chocoholic, but when it comes to chocolate chip cookies, I am actually a bit picky. Some are too hard. Some spread too much. Some get easily over-baked and get crunchy and caramelized tasting.
I want them soft. I want them to hold their shape without being thick and dry.
This site contains affiliate links. If you make a purchase using one of these links, I may earn a commission. Please see my disclosure page for more information about cookies collected and our privacy policy.
I've been on the hunt for the perfect chocolate chip cookie forever. And I think I've finally found it! My son and I tried a bunch of different recipes and fiddled with them a bit until we settled on this one.
You'll notice that recipe lists something a little different than your average cookie- just trust me. It will all work out in the end!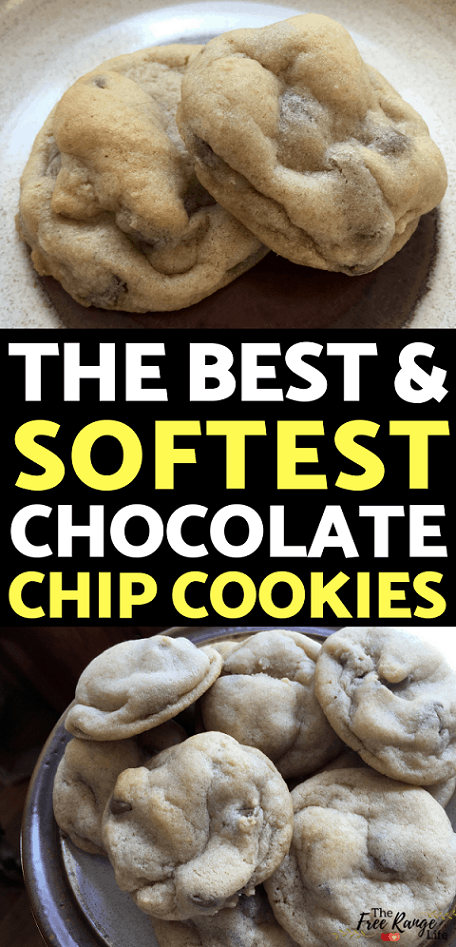 Ingredients for the Best Chocolate Chip Cookies
1 cup butter- softened
1¼ cups packed brown sugar
1 tsp vanilla
2 hard boiled eggs
1 tsp salt
2 tsp baking soda
2¼ cups flour
2 cups chocolate chips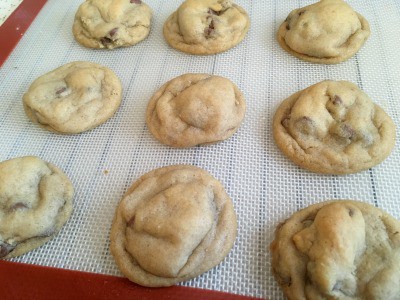 Here's what to do:
Preheat your oven to 350F
In a large bowl cream the sugar and butter until nice and fluffy. This should take at least 5 minutes. Scrape down the sides of the bowl when necessary. Add in the vanilla.
Peel your hard boiled eggs, and chop them really, really small. Use a food processor, stick blender, little chopping gadget, etc. Chances are that a knife alone will not get them nearly small enough. (Alternately, you can stick the creamed butter and sugar mixture in the processor with the egg and process it that way)
Add in the flour, baking soda, and salt. Mix everything until it's thoroughly combined.
Gently stir in the chocolate chips.
Now grab your baking tray- it's best if you can line it with parchment or a silicone mat. Measure out your dough using a tablespoon and roll it into a ball. Place them on your tray about 2 inches apart. These cookies don't spread too much, but give them room.
Stick the tray in your hot oven and bake for about 10 minutes. You want the edges to be set and just barely brown. Under baked is much better than over baked.
Once they are done in the oven, allow them to cool for a few minutes before transferring them to a rack. Eat them warm or allow them to cool before storing them in a covered container.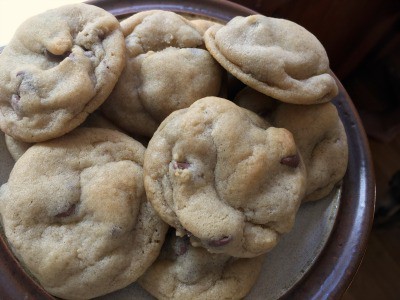 If you give these a try, let me know what you think!
You May Also Like:
How to Make Homemade Lemon Curd
Sweet Potato Date Scones
Reese's Peanut Butter Cup Explosion Cake