In this Post: Do you love lemons? Learn how to make super easy homemade lemon curd!
I love, love, love lemons. We have a potted Meyer lemon tree that sits on our kitchen counter in the winter and enjoys the summer out in the sunshine. For a little potted tree it gives us quite a few lemons each year and my favorite thing to make with them is lemon curd.
This site contains affiliate links. If you make a purchase using one of these links, I may earn a commission. Please see my disclosure page for more information about cookies collected and our privacy policy.
Sometimes I add it into a lemon meringue pie, sometimes a pavlova, or on top of an angel food cake – all great things to use up the extra egg white that come with making lemon curd. But I've also been known to just eat it by the spoonful.
When it comes to the kitchen, I like things simple and without a lot of mess. You can add the extra step of beating the eggs in a separate bowl and tempering them with the hot liquid, but I find it's not necessary if you cook the curd on a low temperature and keep stirring.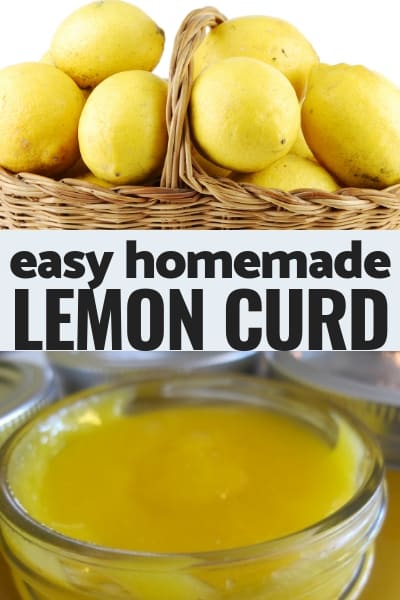 How to Make Easy Lemon Curd
For this recipe you will need:
1/3 cup lemon juice
Lemon zest
1/2 cup sugar
1 whole egg
4 egg yolks
3 T butter
Start by placing the sugar into a small sauce pan and zesting the lemons right over top. Squeeze the juice right into the pot and stir it up real good. You can set the pan on the stove on very low heat while you work with the eggs if you want.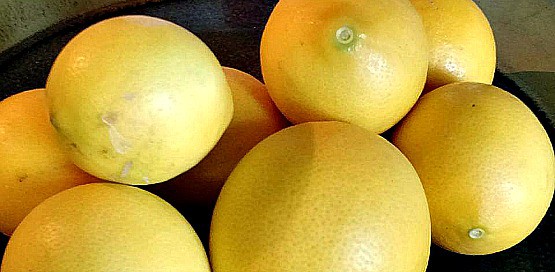 Now you need to separate your eggs. Fresh, room temperature eggs are best. You need 4 egg yolks and one whole egg- reserve your whites for later use.
Using a whisk, stir your eggs into the lemon sugar mixture. You can turn the heat up for medium-low and keep stirring until the sugar is fully dissolved.
Once the sugar has dissolved you can turn the heat up a bit- but don't go over medium.
Cook and stir until the mixture thickens and coats your spoon.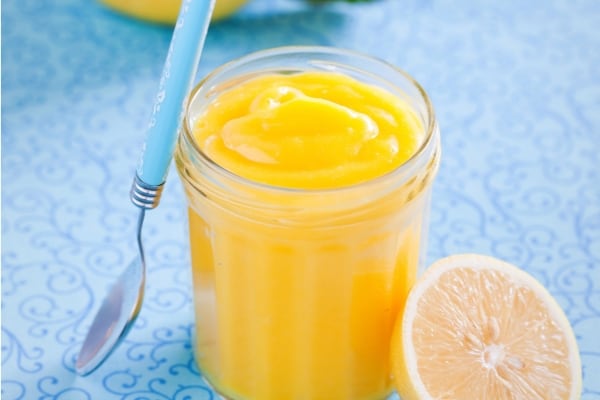 Remove from heat and whisk in the butter until your curd is nice and smooth. Pour into jars, a pie crust, etc. Refrigerate any curd you don't plan on using immediately.
Ways to Use Homemade Lemon Curd:
Lemon Meringue Pie ( a great way to use up the whites from the separated eggs!)
Meringue Nests (Pavlova)
As an ice cream topping
In between cake layers
In a parfait with yogurt and granola
With a spoon (it's great by it self!)
You May Also Like These Recipes:
Homemade Tortillas
Sweet Potato Biscuits
Sweet Potato Date Scones