Are you ready to stop buying premade mixes and starting making your own? Here's how to make homemade pumpkin pie spice for a fraction of the cost!
Homemade seasoning and spice mixes are some of the easiest things you can make at home to cut out unhealthy additives and ingredients and save yourself some money.
This site contains affiliate links. If you make a purchase using one of these links, I may earn a commission. Please see my disclosure page for more information about cookies collected and our privacy policy.
Today I am going to show you how easy it is to make your own homemade pumpkin pie seasonings! This recipe can be made ahead of time in bulk and stored in your spice cabinets or you can reduce it and make just enough for the current recipe.
Either way- it is much better and cheaper than the grocery store alternative.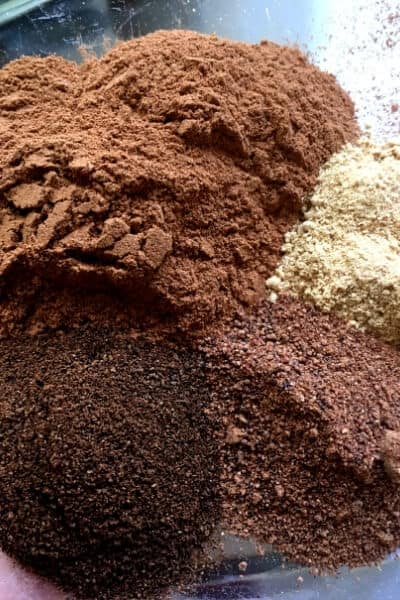 How to Make Pumpkin Pie Spice
First you'll need to gather all of the individual spices.You will need:
4 T cinnamon
1 T ground ginger
2 tsp nutmeg
1 tsp ground cloves
1/2 tsp allspice
If you don't happen to have allspice on hand, it's okay to leave it out, but the other 4 are a must to include in your homemade pumpkin pie spice.
All you need to do is measure out the appropriate amount of each spice and mix them all together. It's that easy!
You can double, triple, or halve the recipe as needed to make the amount of spice mix you need or want.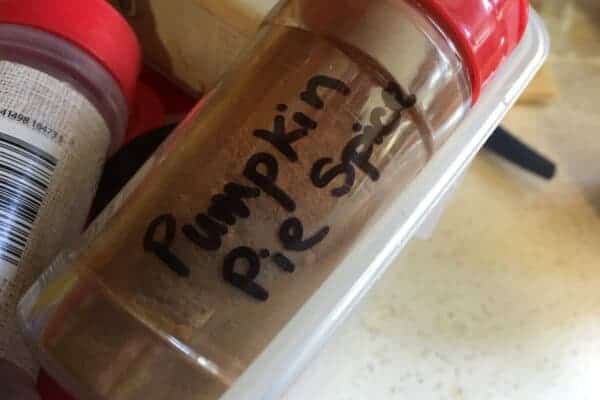 How to Store Your Pumpkin Pie Spice
All spices should be kept in sealed containers, preferably air tight and out of direct sunlight.
If you are making a large batch of pumpkin pie spice, I recommend storing your mix in a mason jar with a metal lid and ring.
You can also store your mix in a recycled spice jar. Just remove the old label and label it with the new contents. I often do this if I finish off a jar of cinnamon while making the pumpkin pie spice.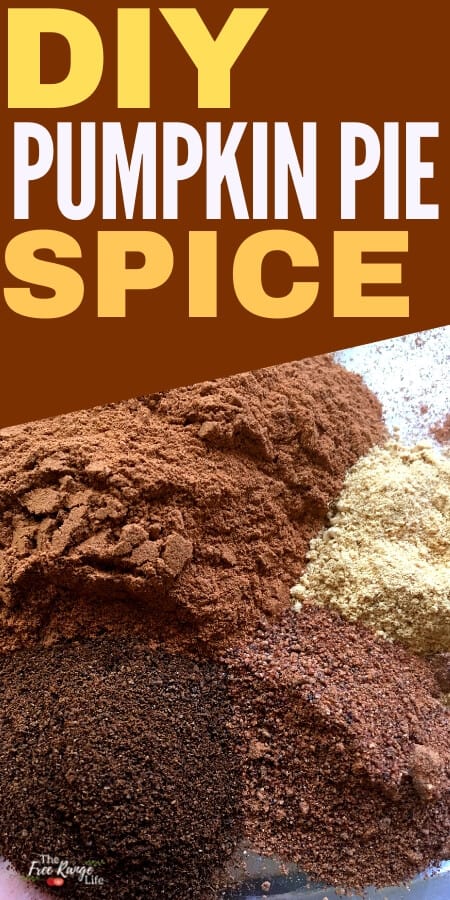 Where to Use Pumpkin Pie Spice
You can use this spice mix in any recipe that called for pumpkin pie spice. I also tend to use it in places of cinnamon in fall or pumpkin-based recipes that call for cinnamon as the only spice.
If a recipe calls for each spice individually, you can add up the amounts and use pumpkin pie spice mix instead.
It just adds a little more flavor!
Use in recipes like:
Or if you'd like more ideas, check out there 90 Pumpkin Spice Recipes for some ideas!