Pumpkin pie has been a favorite of mine since I was a little girl. I was a Libby's purist, but when you've got fresh grown pumpkin or squash, fresh eggs, and fresh milk, you just don't want to buy canned pumpkin and evaporated milk!
I also love the flavor combination of maple and pumpkin. So here's my new go-to recipe for Maple Brown Sugar Pumpkin Pie!
This site contains affiliate links. If you make a purchase using one of these links, I may earn a commission. Please see my disclosure page for more information about cookies collected and our privacy policy.
How to Make a Maple Brown Sugar Pumpkin Pie

Ingredients:
1 1/2 cups pureed pumpkin (or other winter squash)
4 eggs
1/2 cup real maple syrup
1/4 cup brown sugar- packed
1 cup whole milk/cream/half and half
1 tsp cinnamon*
1/2 tsp nutmeg*
1/2 tsp ginger*
1/4 tsp clove*
1/2 tsp salt
1 unbaked pie crust (store bought or homemade)
* Instead of the individual spices, use 2 1/4 tsp of pumpkin pie spice.

To Prepare:
Preheat your oven to 400F
In a large bowl combine the pumpkin, eggs, syrup and sugar. Mix well.
Add in the cream and spices and whisk until smooth.
Pour into your pie shell.
Place into your hot oven and allow to cook at 400F for 15 minutes.
Reduce the heat to 350F and cook for an additional 40 min, or until a knife inserted in the center comes out clean.
Allow to cool completely and chill before serving.
If you have left over pumpkin- whip up a batch of Spiced Pumpkin Butter or use it in these sweet potato recipes: Sweet Potato Biscuits or Sweet Potato Dinner Rolls!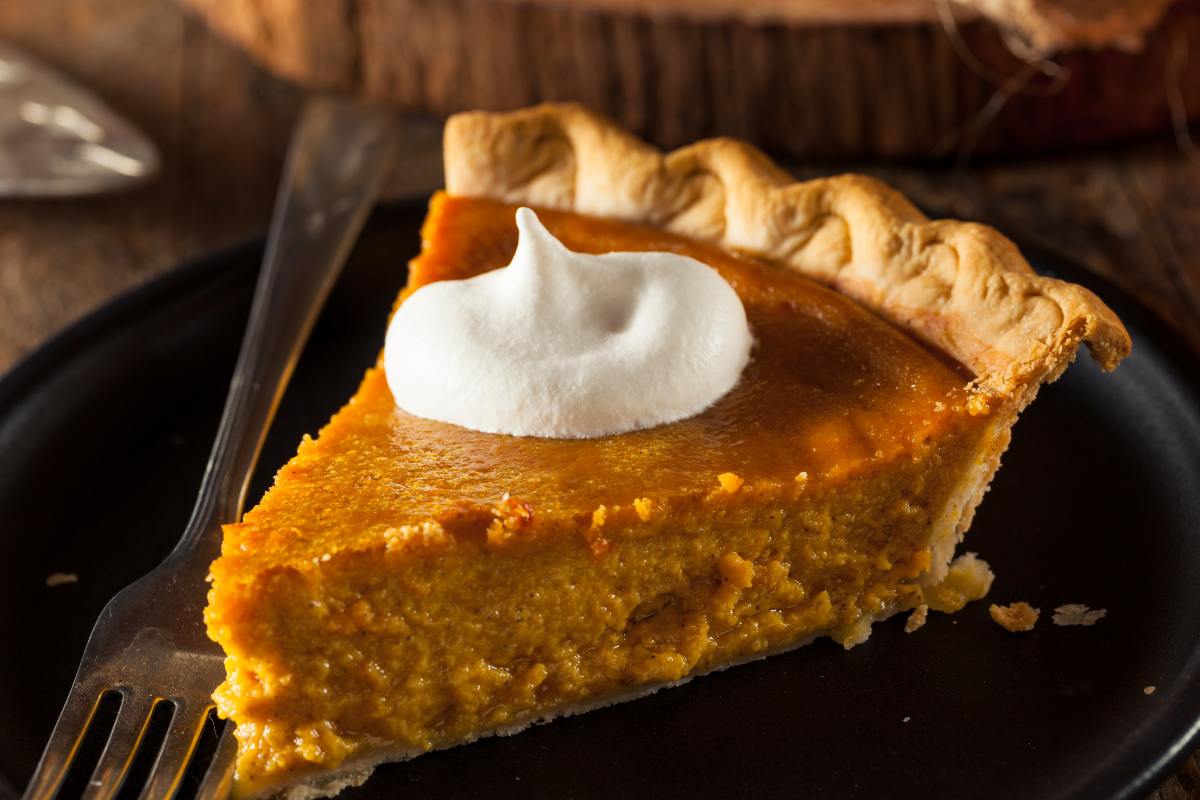 Add now there's only one question left….Do you eat your pumpkin pie with a little whipped cream? Or a little pumpkin pie with your whipped cream?? I confess…I am in the latter group!