In this article: Find 13 delicious and refreshing frozen watermelon desserts to try with this favorite summer fruit!
I love watermelon. It's the most requested fruits of summer from everyone in my family. It is a great hydrating fruit to eat in the summer and satisfies that sweet tooth too!
This site contains affiliate links. If you make a purchase using one of these links, I may earn a commission. Please see my disclosure page for more information about cookies collected and our privacy policy.
We grow lots of different varieties in the garden; yellow watermelons, orange watermelons, classic red, and even giant 50+ lb watermelons. (Learn how to grow watermelon here)
If you are looking for a refreshing summer treat without a ton of added sugar, frozen watermelon desserts are just the thing!
Since watermelons are naturally sweet and hydrating they make the perfect base for these summer time treats!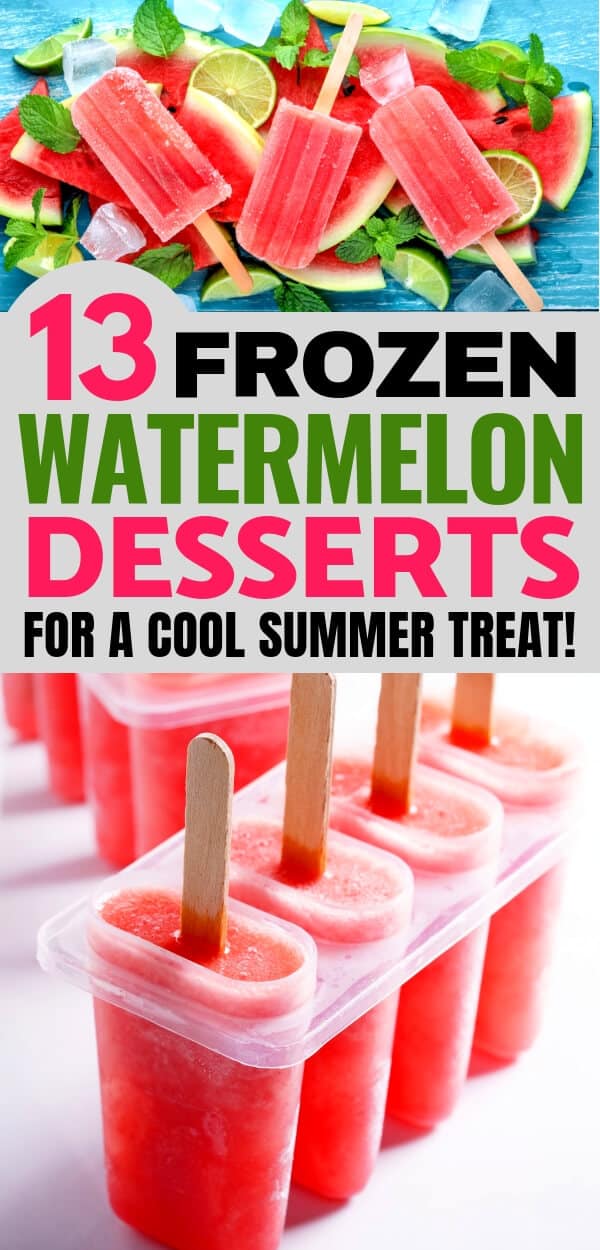 13 Refreshing Watermelon Frozen Desserts
Watermelon is one of the most refreshing summer fruits. So what's better than taking a cool fruit and making it cooler!
Below are 13 cool and refreshing frozen watermelon dessert recipes. Popcicles, ice cream, sorbet, and more.
Many are sugar free and rely only on the watermelon's natural sweetness.
Frozen Watermelon Desserts- On a Stick!
This first group of recipes features popsicles!
For most of them you need watermelon, of course, and popsicle molds.
Take a look and find a new favorite!
>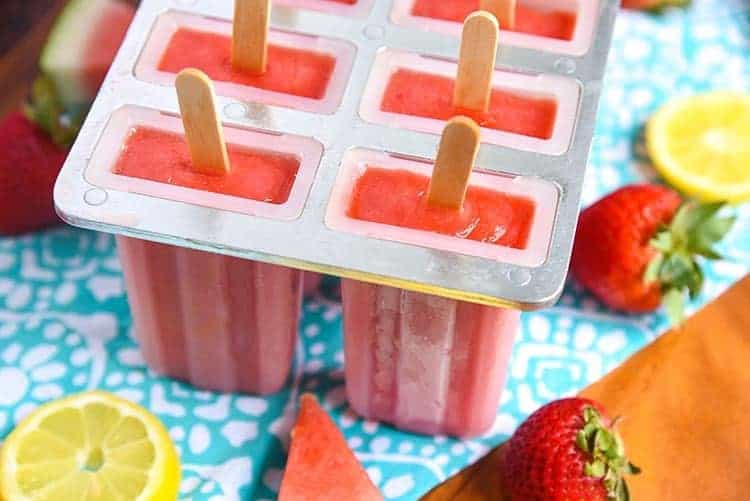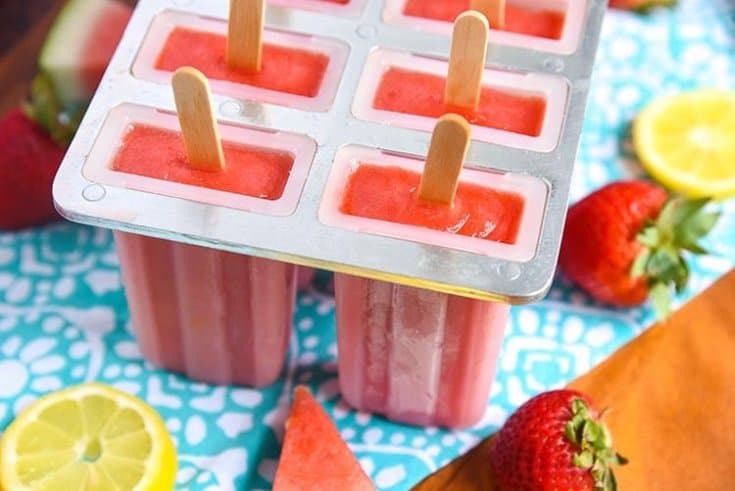 Photo Credit: www.courtneyssweets.com
These nutritious strawberry watermelon popsicles are a healthy and refreshing frozen summer dessert for the whole family!
These watermelon popsicle ares so easy to make- the kids can do it on their own.
This is a sugar free recipe- with fruit only!
>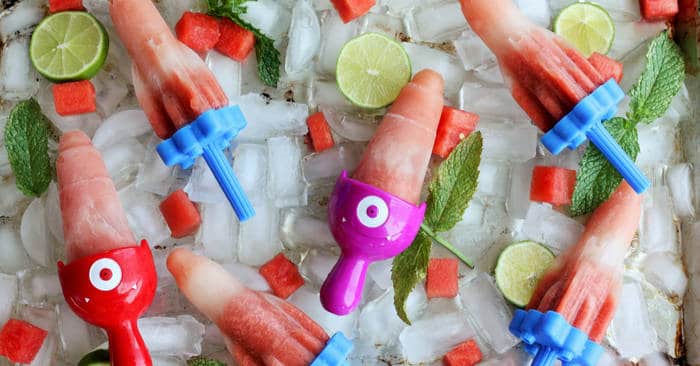 Photo Credit: www.sustainablecooks.com
These popsicles feature watermelon, mint, and lime- making them the perfect hydrating treat for a hot summer day!
These are also sugar free.
>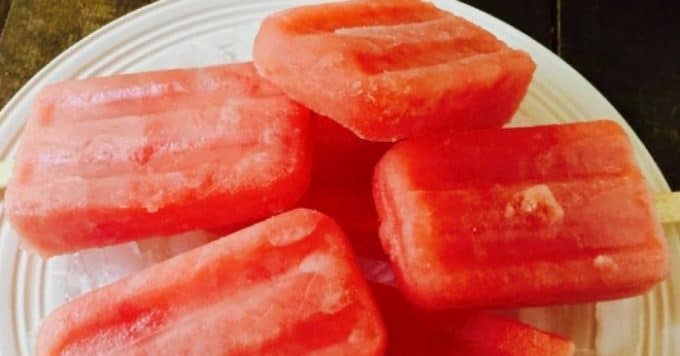 Photo Credit: www.gritsandpinecones.com
This watermelon popsicle recipe features 2 of summer's finest- watermelon and lemonade.
It's like taking your favorite summer time drink and combining it with your favorite summer time fruit!
Only 2 ingredients, and so easy to make!
>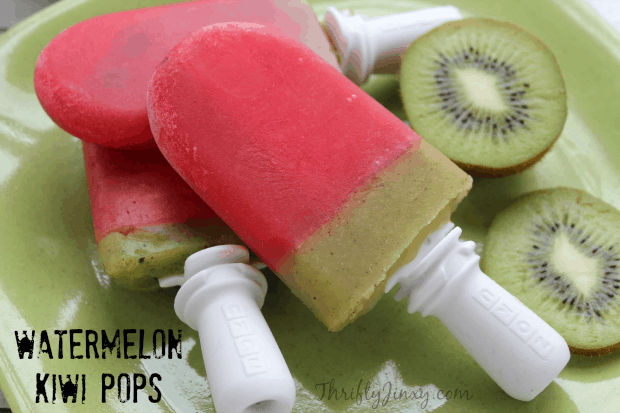 Photo Credit: thriftyjinxy.com
Strawberries, watermelon, and kiwi are all great together. I've already featured a strawberry watermelon recipe, so now it's time for watermelon and kiwi!
I just love the 2 toned effect on these watermelon pops!
>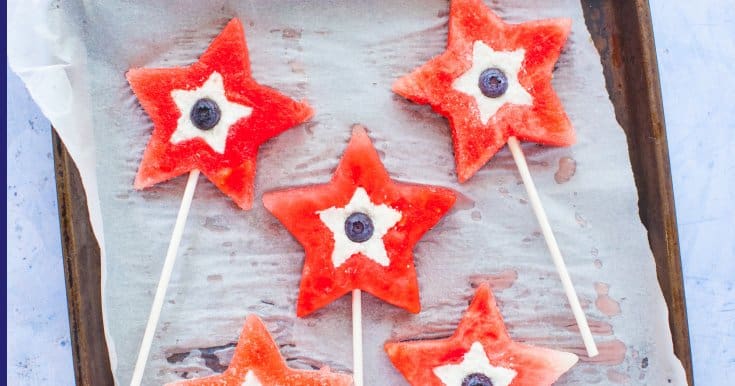 Photo Credit: eatingrichly.com
No popsicle molds? No problem!
These fun, star shaped pops are so much fun for the kids to make. The feature watermelon and creamy yogurt or coconut filling.
They'd be perfect for a 4th of July treat!
>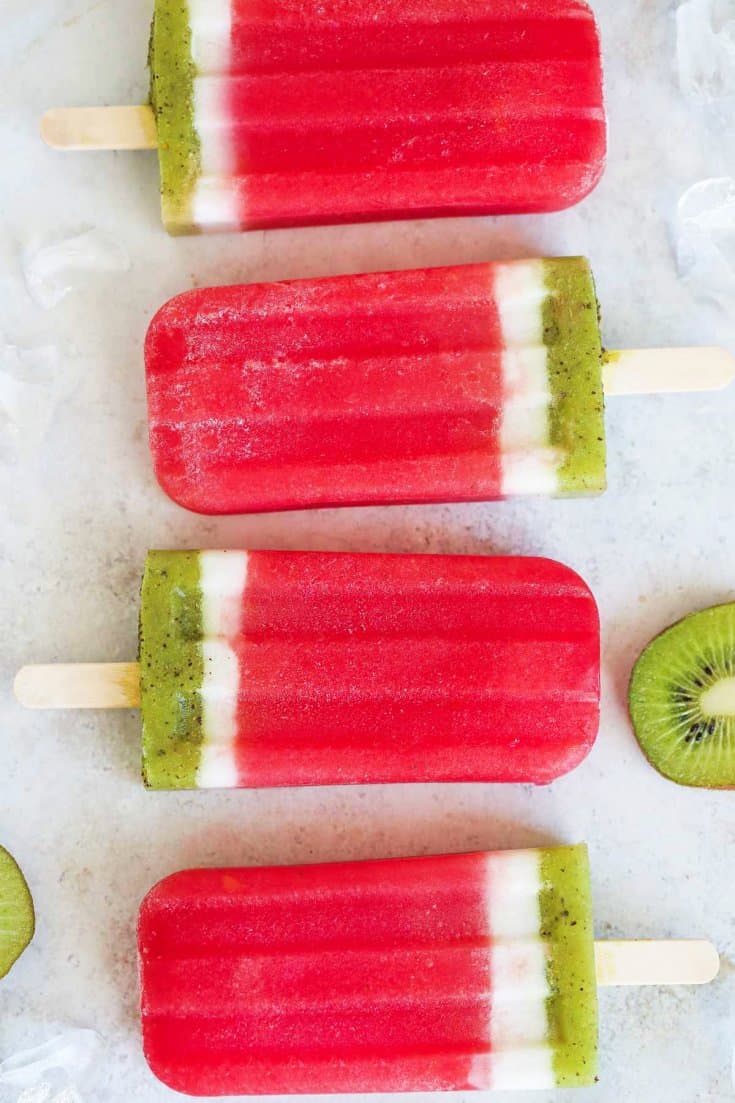 Photo Credit: littlesunnykitchen.com
These beautiful pops look just like slices of watermelon!
These watermelon popsicles have a watermelon layer, a coconut cream layer, and a kiwi layer.
And they are sugar free!
>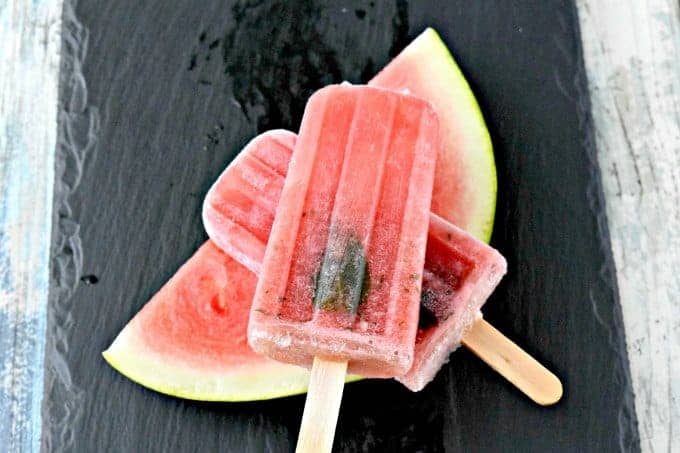 Photo Credit: www.akitchenhoorsadventures.com
This watermelon popsicle is just for the adults!
With watermelon, honey, rum, and mint, it's like your favorite cocktail- but frozen!
Frozen Watermelon Desserts- With a Spoon!
Now lets move on to frozen watermelon recipes that use a bowl and spoon instead of a stick.
Below are recipes for watermelon ice cream, sorbet, granita....
Which one will you try?
>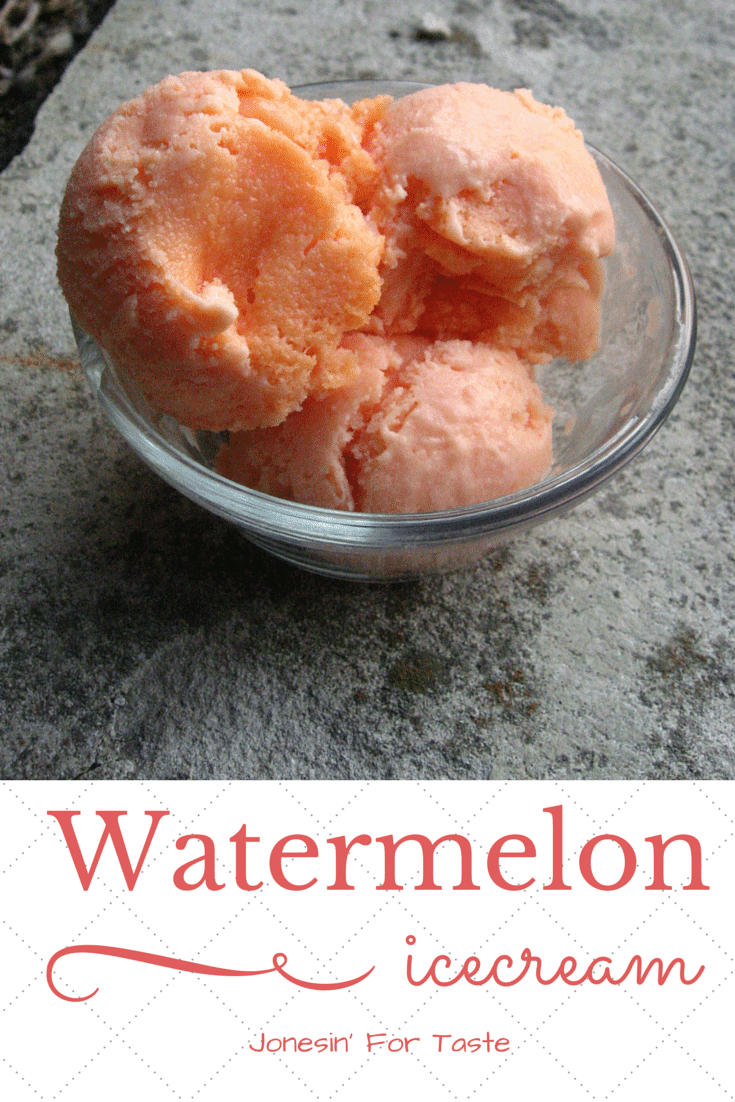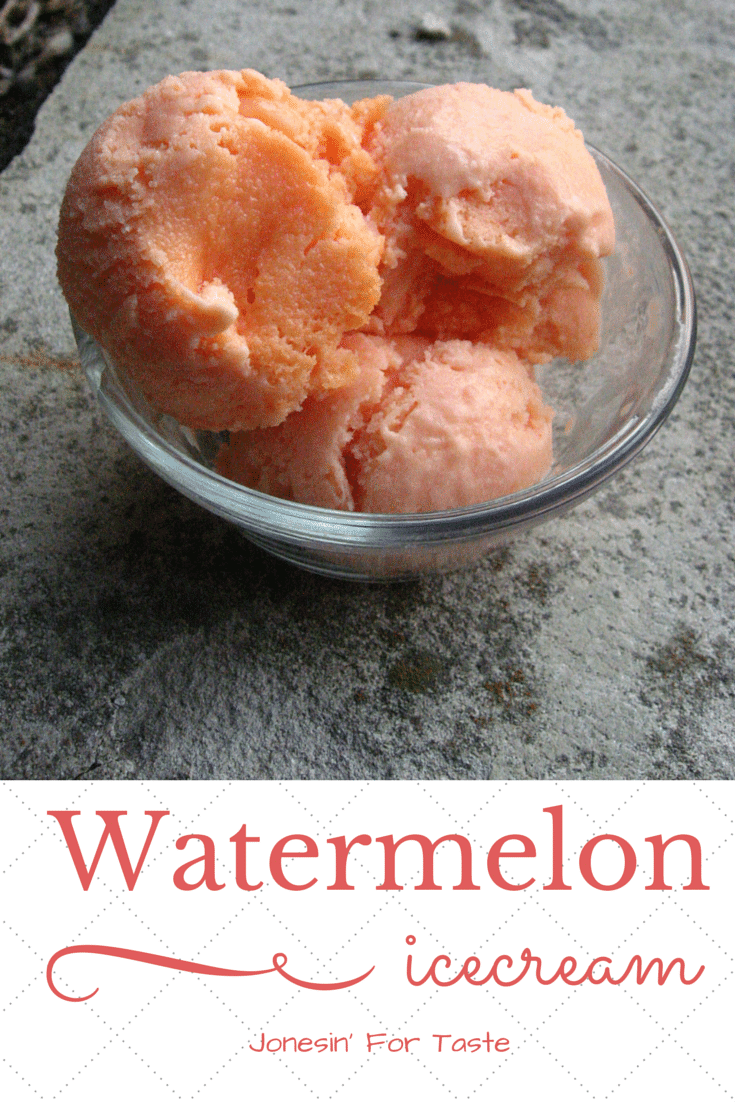 Photo Credit: jonesinfortaste.com
This is a traditional ice cream made with eggs and cream which is cooked and then cooled before churning.
The addition of watermelon means you get the amazing taste of fruit and can use less sugar!
>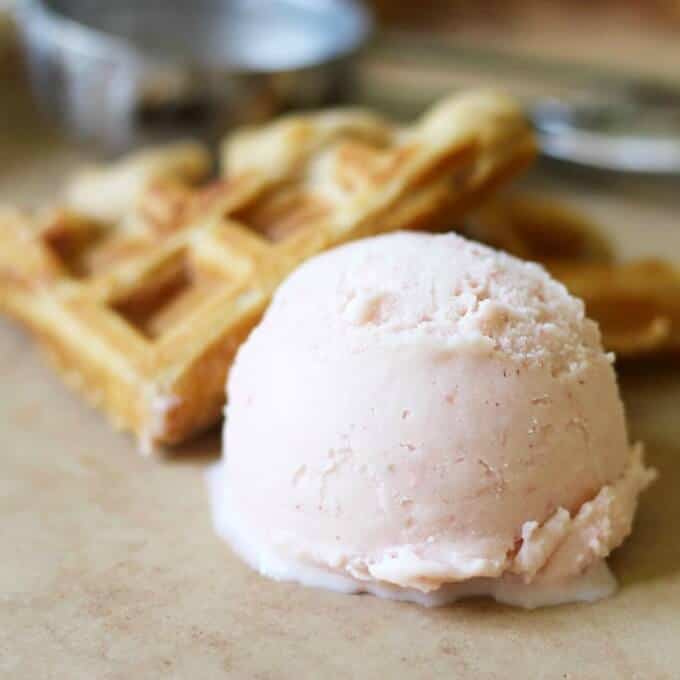 Photo Credit: www.recipestonourish.com
Don't want your ice cream to have refined sugar? Try this real food version of watermelon ice cream.
This is an uncooked ice cream recipe with just milk, cream, melon, and honey for natural sweetness.
>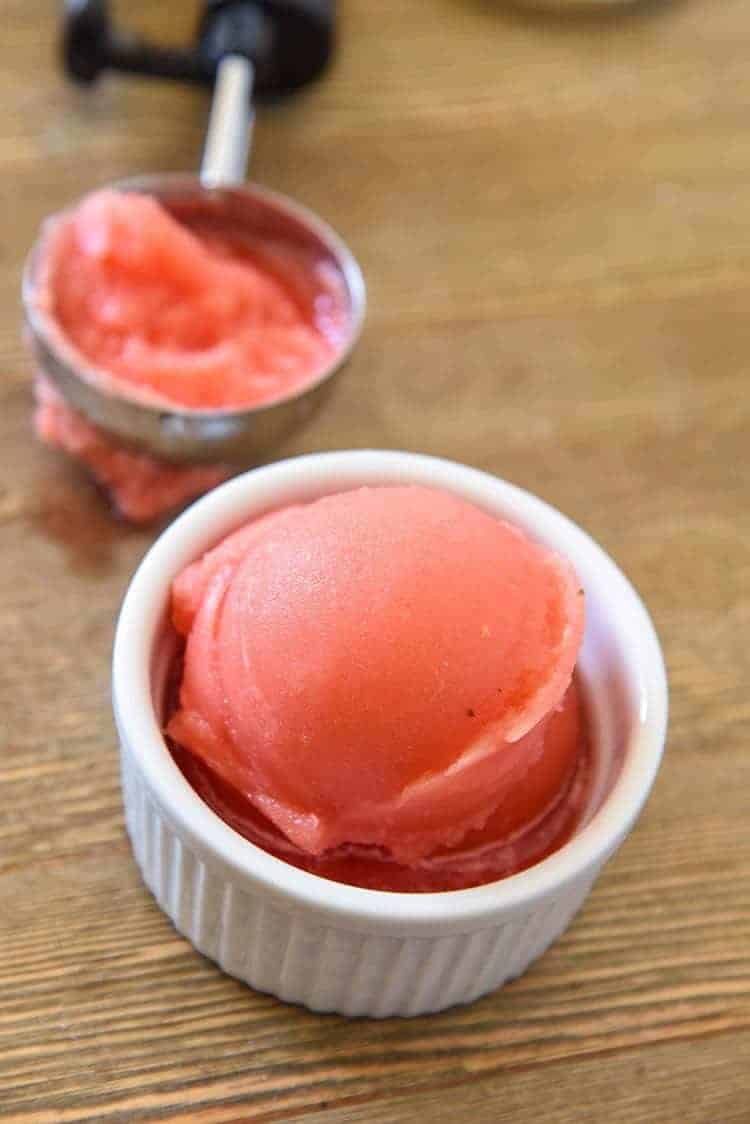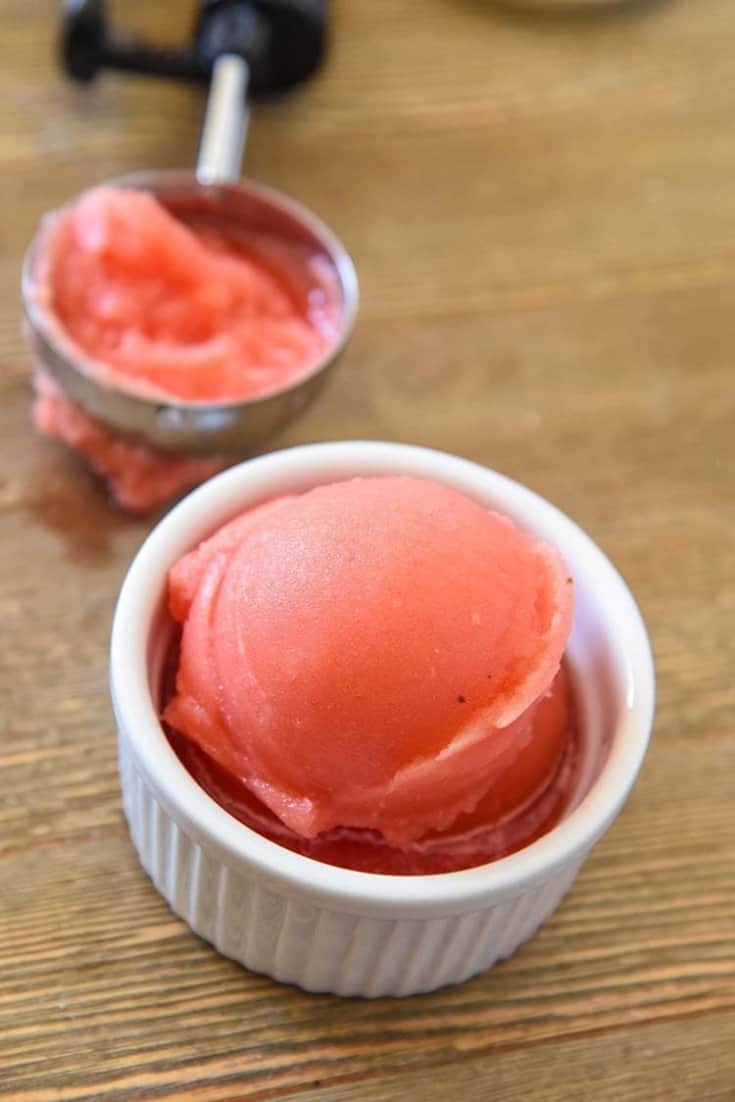 Photo Credit: www.courtneyssweets.com
This recipe is so, so easy. Basically frozen watermelon and water and a blender is all you need and you can have a refreshing sorbet is just a few minutes!
>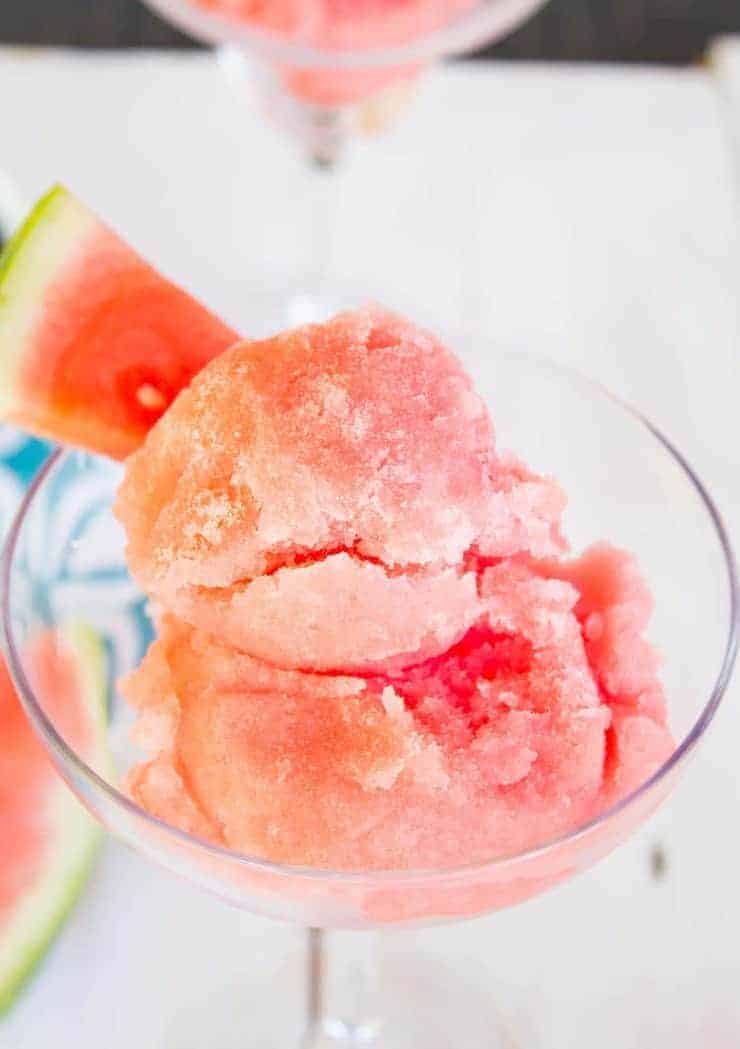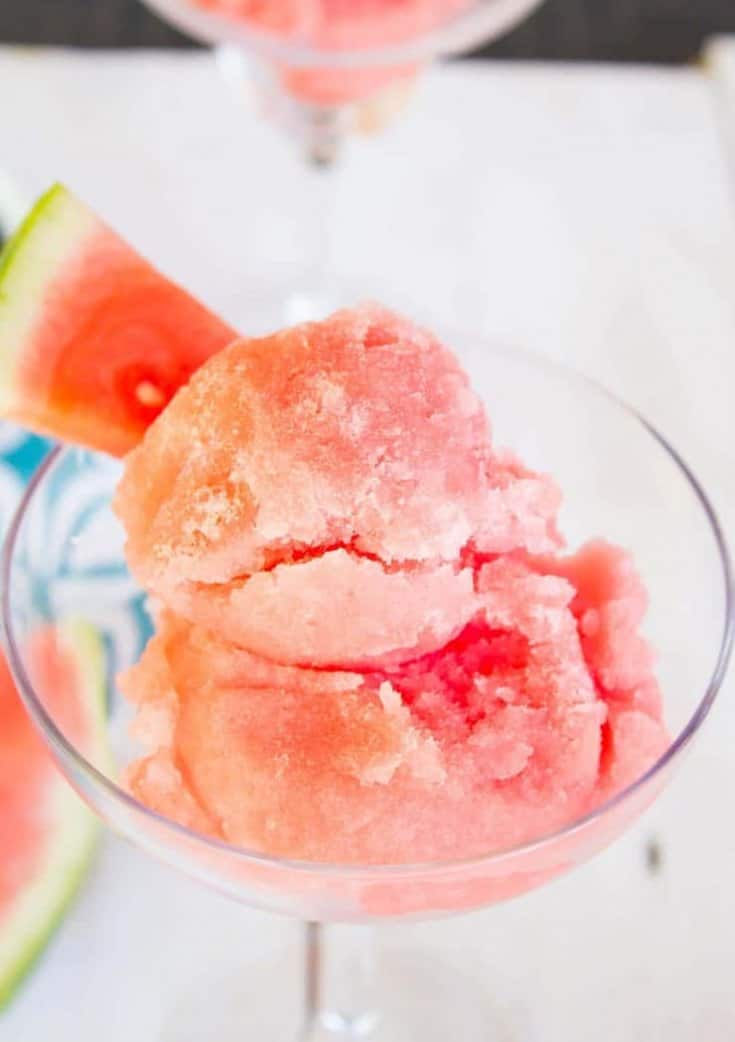 Photo Credit: www.beyondthechickencoop.com
Want a little bit sweeter and churned sorbet?
This sorbet uses watermelon puree, sugar, and water churned in an ice cream maker to make a cool watermelon treat!
>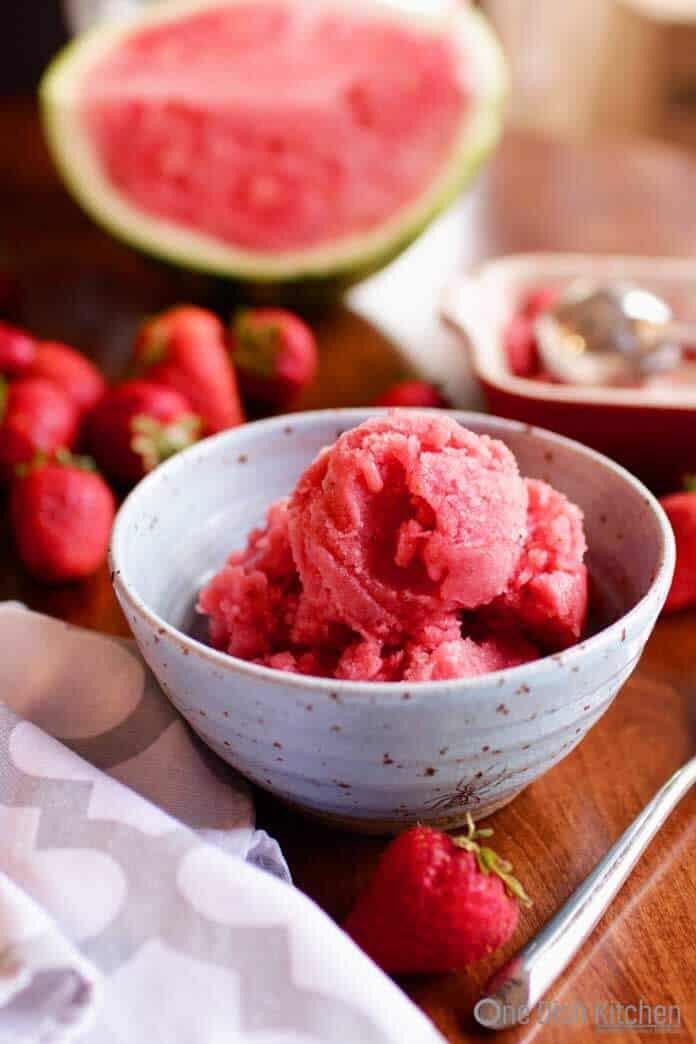 Photo Credit: onedishkitchen.com
I've already mentioned my love of watermelon and strawberries together and this sorbet is another great version of these 2 fruits.
This frozen watermelon dessert uses honey to lightly sweeten and you don't need an ice cream maker to make it!
>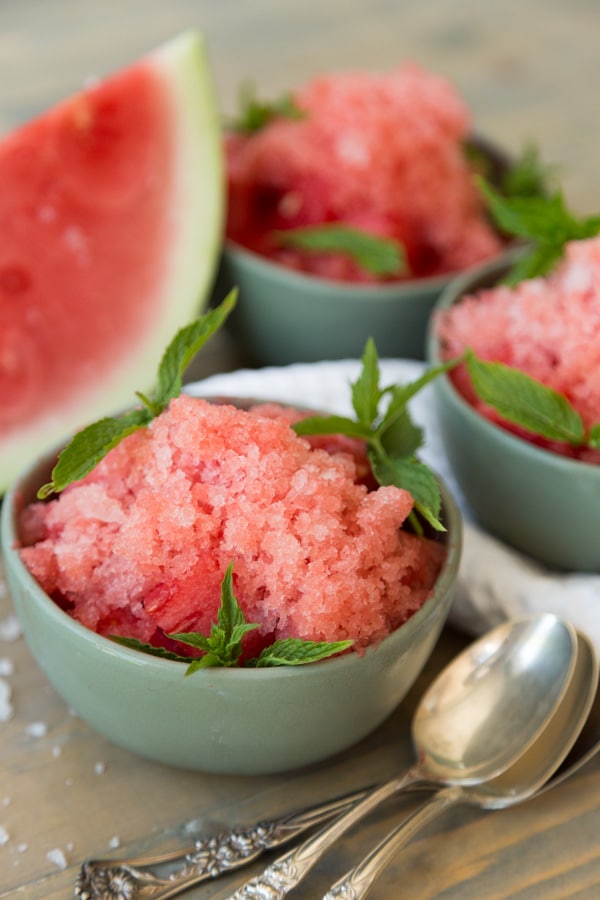 Photo Credit: www.veganosity.com
What's a granita? Well- it's sort of like a snow cone! Only this watermelon recipe doesn't use that really sweet, artificially colored syrup!
Just watermelon and lemon to flavor and color the granita!
Do you need more ideas and recipes for using summer harvest? Check out these articles:
50+ Zucchini Recipes
14 Refreshing Cucumber Water Combinations
50+ Eggplant Recipes
25 Homemade Salsa Recipes