Ajvar is a roasted red pepper sauce that originates in Serbia. It is made with roasted red peppers, a healthy dose of garlic and a couple eggplants.
The result is a beautifully colored spread that is wonderful on crusty bread, as a dip for veggies or chips or just eaten plain! Let's get started!
This site contains affiliate links. If you make a purchase using one of these links, I may earn a commission. Please see my disclosure page for more information about cookies collected and our privacy policy.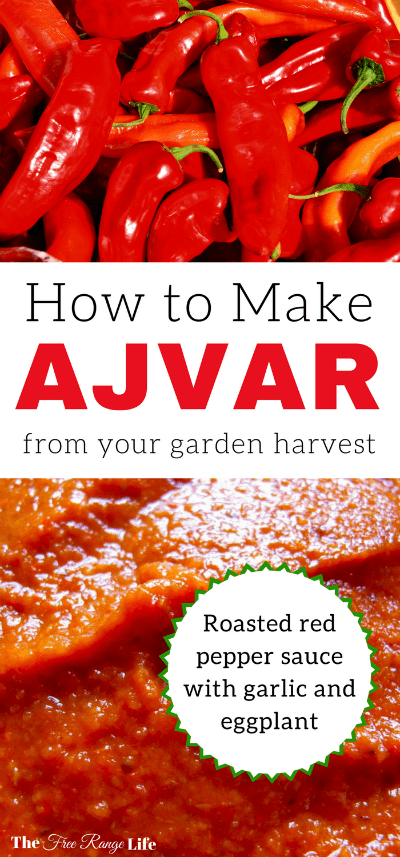 Want to preserve MORE food this year? Get my Food Preservation Planner to help you plan your family's food needs and save time by helping you preserve more efficiently!
How to Make Ajvar:
First you are going to need about 12-15 large red peppers and a couple small eggplants. You can use any sweet pepper you like. I used my large, red Italian peppers.
You can roast them whole if you would like, especially if you are working on a grill, but I cut mine and removed the stems and seeds before roasting.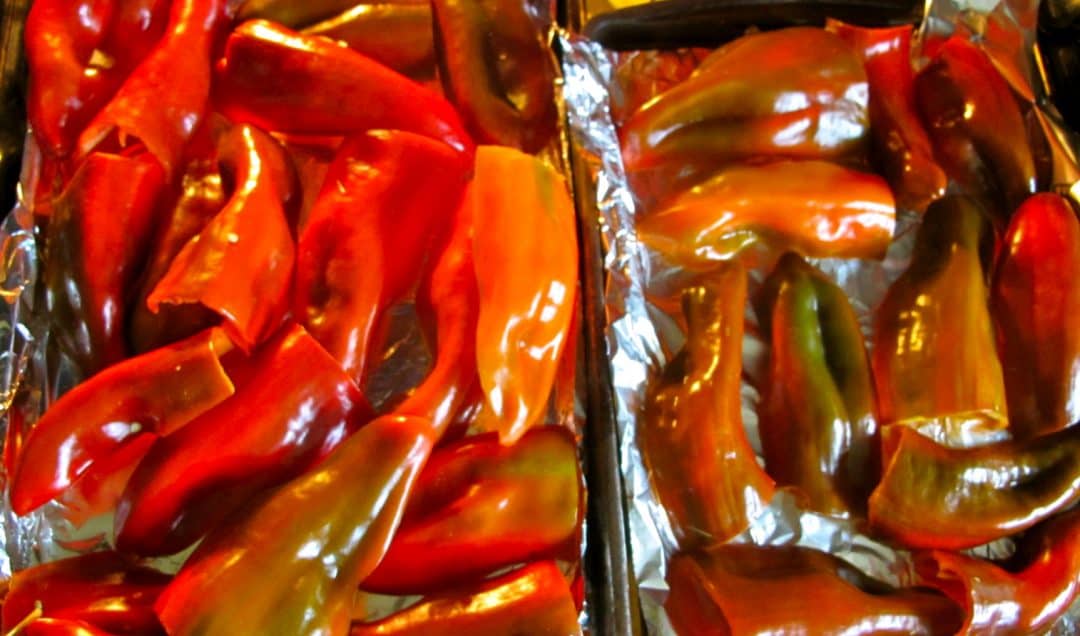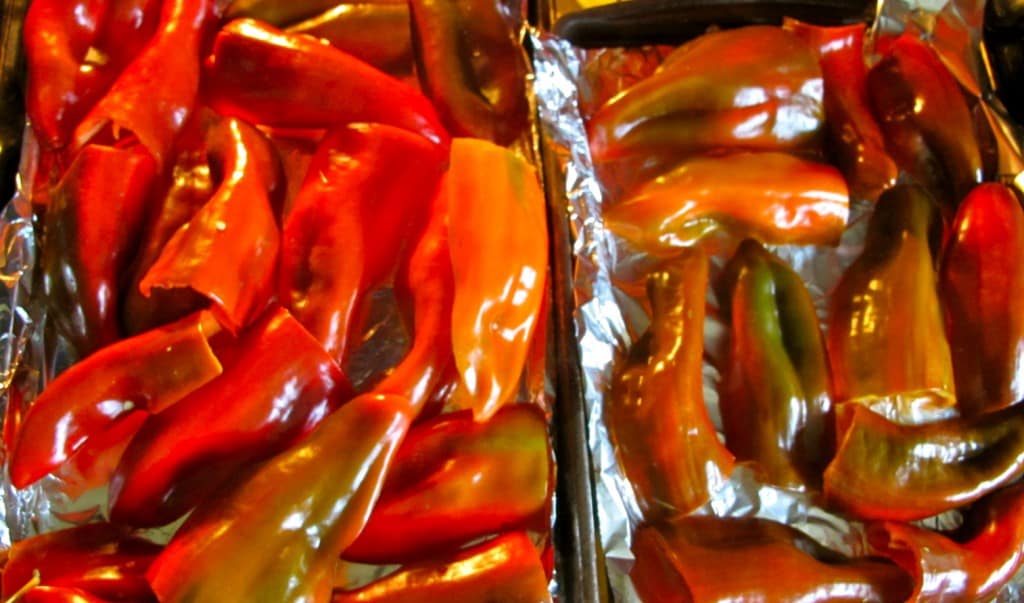 Place them under the broiler for about 15-20 minutes. You want them blackened in places- don't be shy about the charring- you will be removing the skins later!
At the same time prick the eggplant with a fork and stick them on an oiled baking sheet under the peppers to roast as well.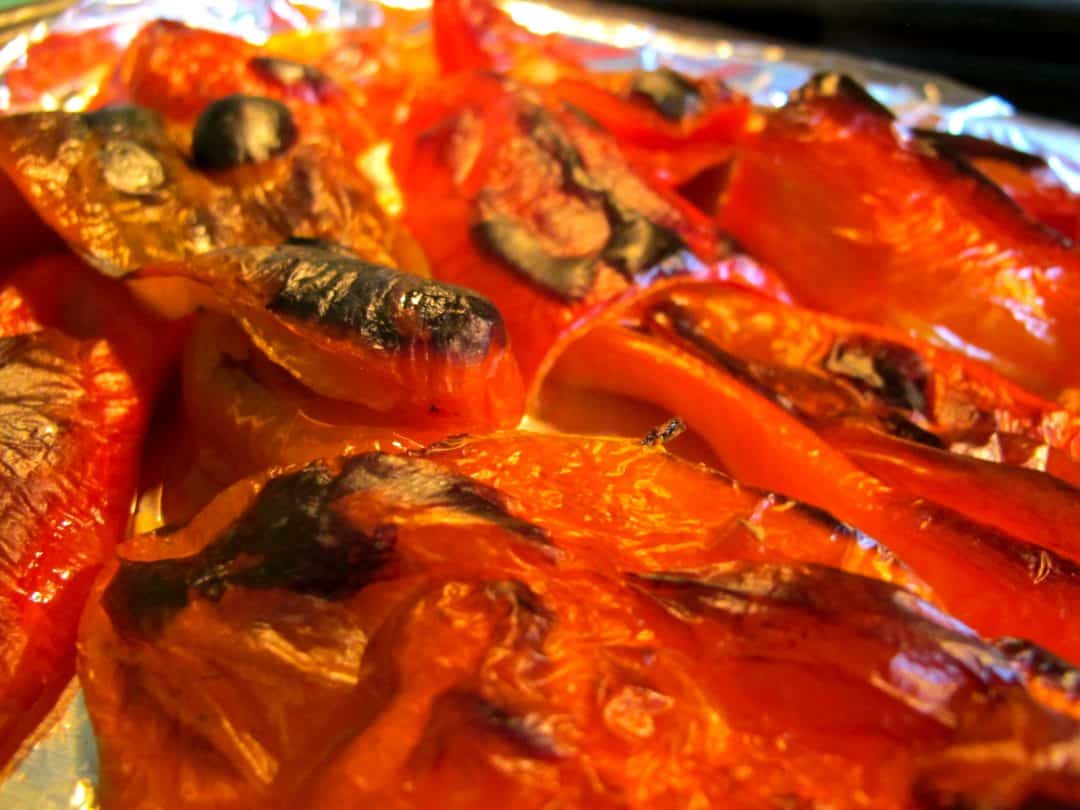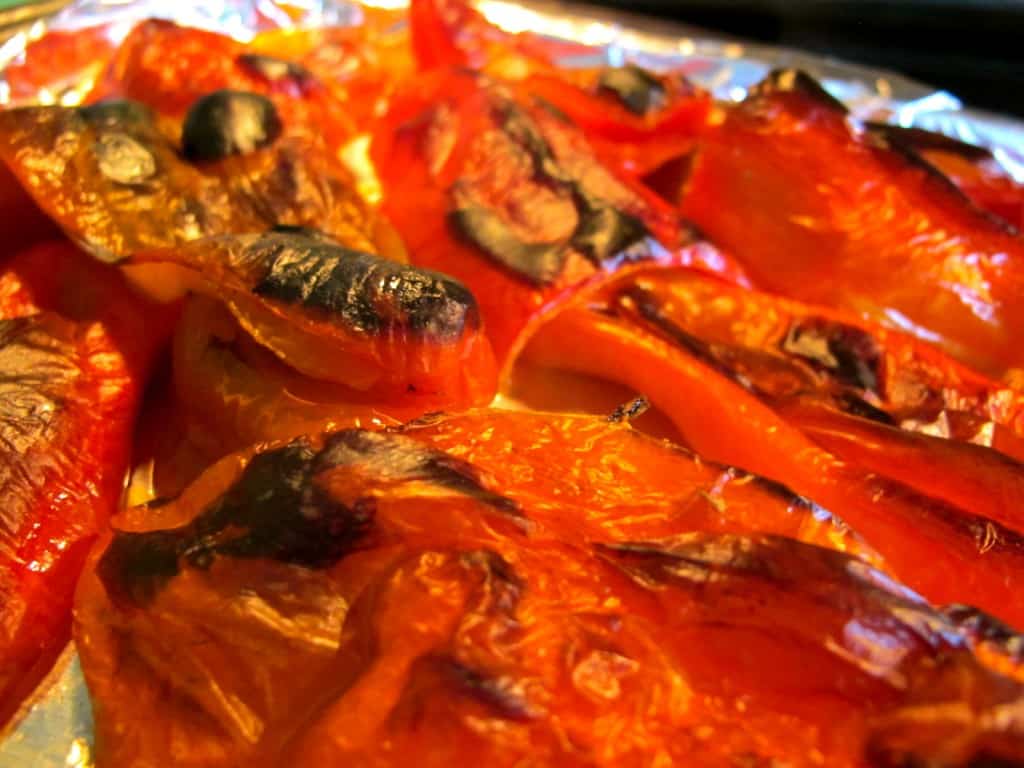 Once the peppers are charred and the eggplant is soft remove them from the oven. Place the peppers in a bowl and cover with plastic wrap or a towel and allow them to steam and cool, so that the skins loosen from the flesh. This will make peeling them a breeze.
While the peppers are cooling, scoop the flesh of the eggplant out. Discard the skins and place the flesh in a food processor. Add in 5-6 cloves of peeled garlic- or if you are like me and love garlic, just throw a whole, small head in.
Pulse the food processor until the eggplant and garlic are well chopped.
Remove it from the bowl and set aside.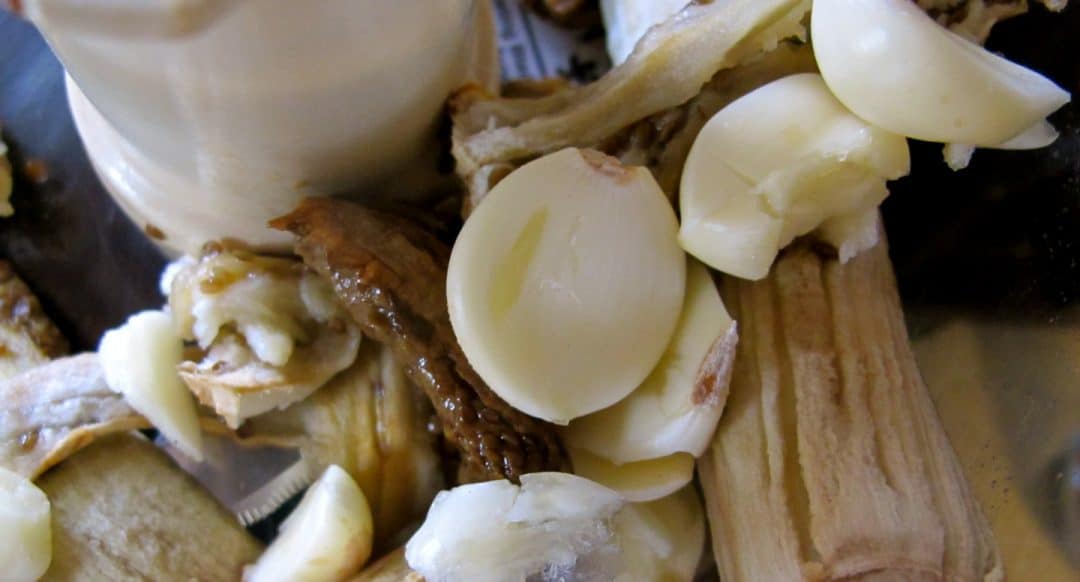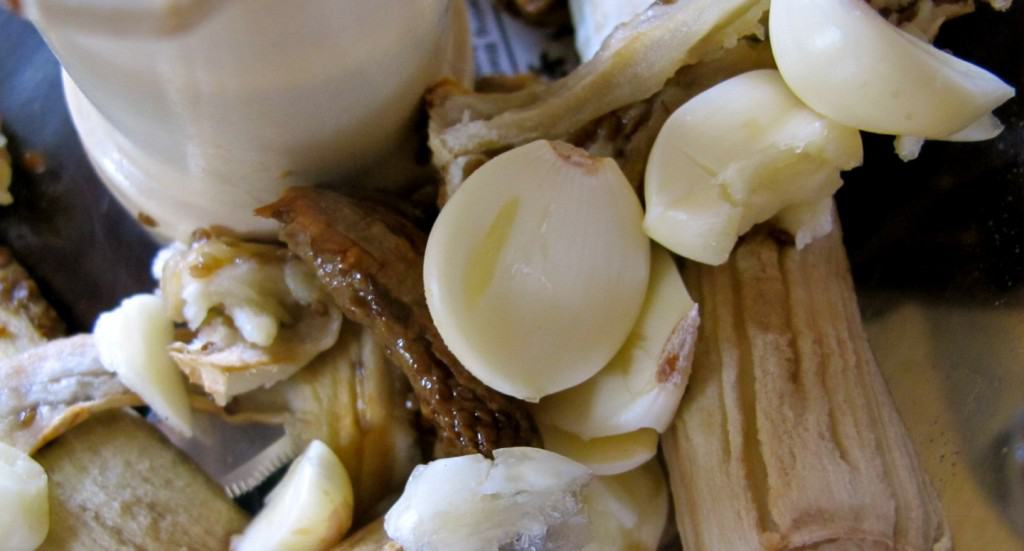 Once the peppers have sat for awhile, it's time to skin them. The skins should peel off quite easily now, so just set them aside and place the red pepper flesh in the bowl of the food processor.
Pulse the peppers a couple times to chop them up.
Add the garlic/eggplant mixture back to the bowl and pulse to combine. I am not a fan of chunky spreads, so I process this until it's pretty smooth. Leave it as chunky as you like!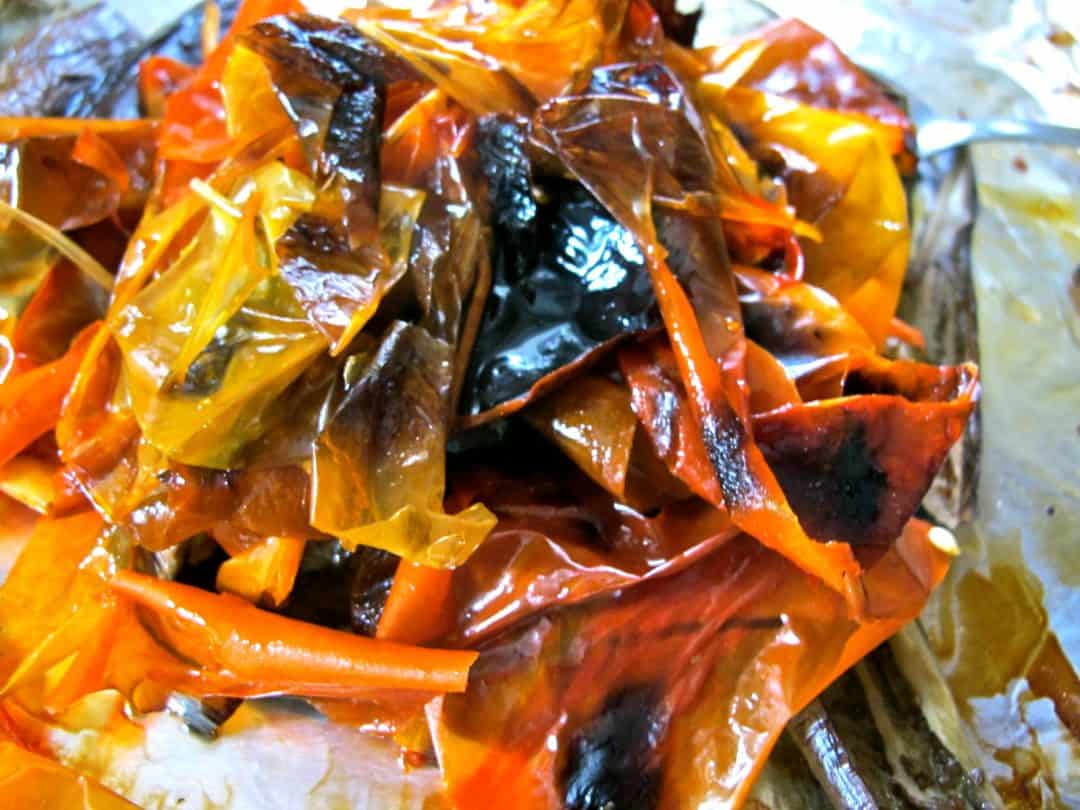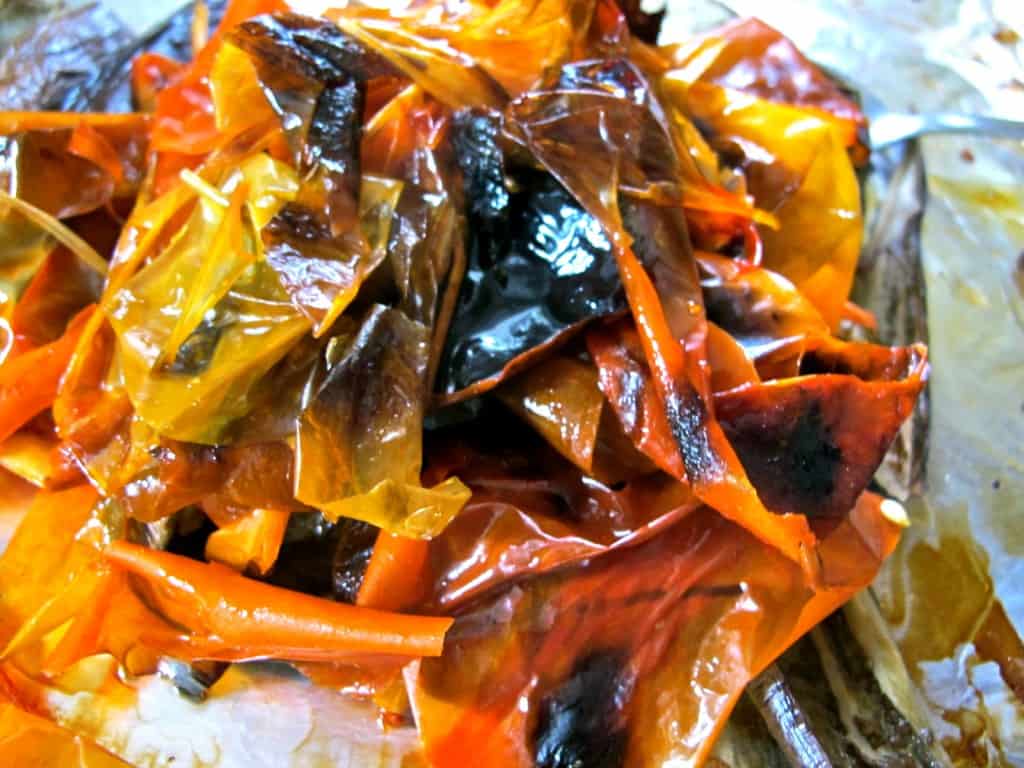 Related Reading: How to Preserve Eggplant
Add in a glug or 2 of lemon juice and season with salt and pepper to your taste.
Place in a bowl or jars and store in the refrigerator. It should keep at least a week, and can be frozen for longer storage.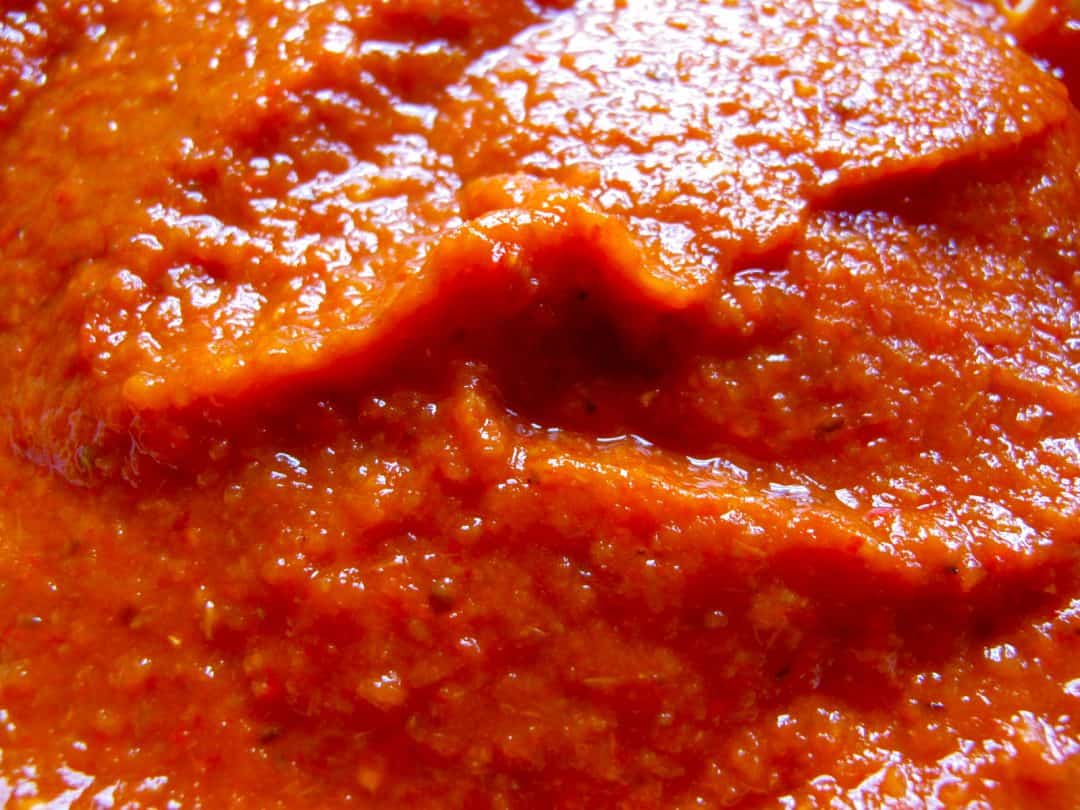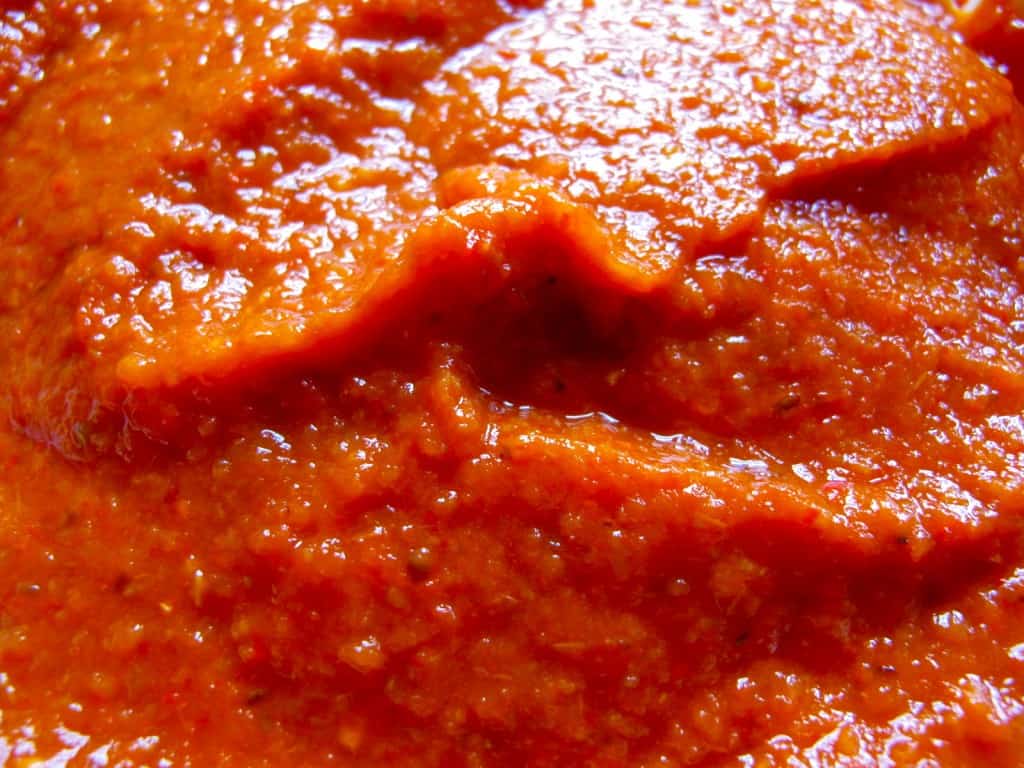 This spread has a smokey, spicy flavor with a sweetness from the peppers. Toss it with pasta or spaghetti squash, dip carrots or broccoli in it or serve with bread and an olive oil drizzle. Try it and let me know what you think!