Are you on a budget but still want to travel? Here's how to save money on vacation so you can travel without breaking the bank!
Vacations are an important part of life. They provide a much needed break from the day to day frustrations and stresses of life.
This site contains affiliate links. If you make a purchase using one of these links, I may earn a commission. Please see my disclosure page for more information about cookies collected and our privacy policy.
But vacations can also be expensive- which can make them virtually impossible to take or tempts you into making the decision to fund a vacation you can't afford.
Fortunately there are options to help you get that much needed family vacation without going into debt. Here's how to save money on vacation– starting with planning and saving money once you are there.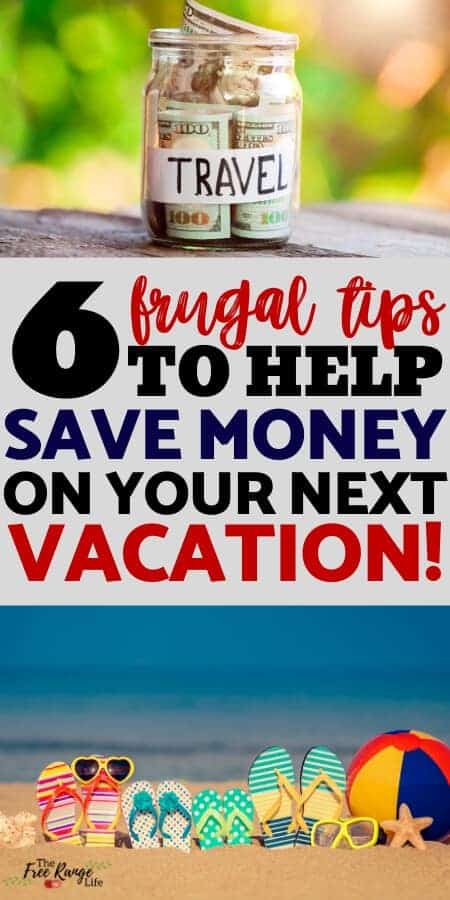 How to Save Money on Vacation- Tips for Traveling Without Breaking the Bank
Choose Your Destination Wisely
Where you choose to take your vacation will greatly affect the cost. Sure it may be fun to go to an exotic destination, but it's not always a good financial decision.
If you've got your heart set on a beach-
Choose a location within driving distance
Consider camping on the beach as opposed to booking a fancy hotel
Look at quiet locations instead of crowded tourist attractions
Resist the urge to be a tourist and let the [free] beach be the main attraction
Going to the Big City?
Again, choose a location within a day's drive
Book a hotel outside the city limits
Check out deals- many cities and hotels give discounts if you are visiting multiple attractions
Look for attractions with free admission.
or my favorite- a Mountain Adventure-
Choose a National Park to explore
Camp or find an inexpensive cabin rental
Spend your days relaxing, swimming, hiking- all in the great [free] outdoors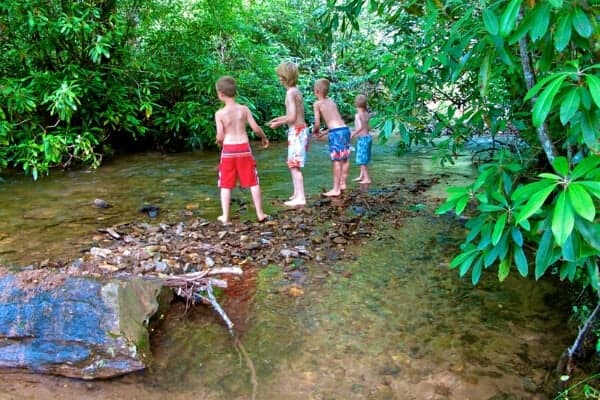 Fine-Tune Your Timing
When you take your vacation will play a big roll in how much you will pay. Choosing to go in the off season will reduce your cost by a lot. Here are some of the best time to plan on to save money on your vacation:
Go to the beach in September through February (sometimes into April depending on location) you will pay less and have less crowds to deal with.
Take a week-day trip. Weekends are always busier than week-days and destinations often offer discounts to encourage week-day bookings
Don't go during a high traffic week– like Spring Break! Or even MLK or President's Day. These days will be higher priced and more crowded.
If you homeschool, or if the kids can take an educational break from school for a few days, going anywhere during the school year is usually considered off-season and will cost less.
We love going to Myrtle Beach in late September or February. The hotels are so cheap and the beach is empty. Our favorite resort has an indoor water park so we can enjoy it even if it's cold.
Careful Financial Planning
The best way to set yourself up for a debt-free vacation is to have it all planned out ahead of time- from the lodging costs to attractions to the meals.
If you plan for all of your costs you won't have any surprises and you'll have an easier time sticking to your budget.
Related Reading: 5 Must Have Skills to Save You Money
Set up a Vacation Fund:
Set up a special vacation account, either at your bank or through Capital One 360 Savings Accounts (we love using the 360 accounts for all sorts of different savings!) Add money monthly to your account at a rate that you can afford and will cover your major vacation expenses.
Get a large jar and sit it on a shelf or table. We have one called the "Cruise Jar" on our bookshelf. The kids really love seeing money accumulate and lets them have a part in the savings process.
Any and all change that comes into the house goes into the jar. If you do a yearly savings challenge- a jar like this is a good place to visually see the fund grow.
My kids donate all the change they get from grandparents. Put the jar in a high traffic location in your house so that you might be more likely to stick a little in more often
.
An alternative to the vacation jar is a money sock. When I was little my dad had a sock of quarters and other change under the driver's seat in the car. It was called the treat sock and it was used for treat when we went on trips. Things like a visit to an ice cream shop were funded from this sock.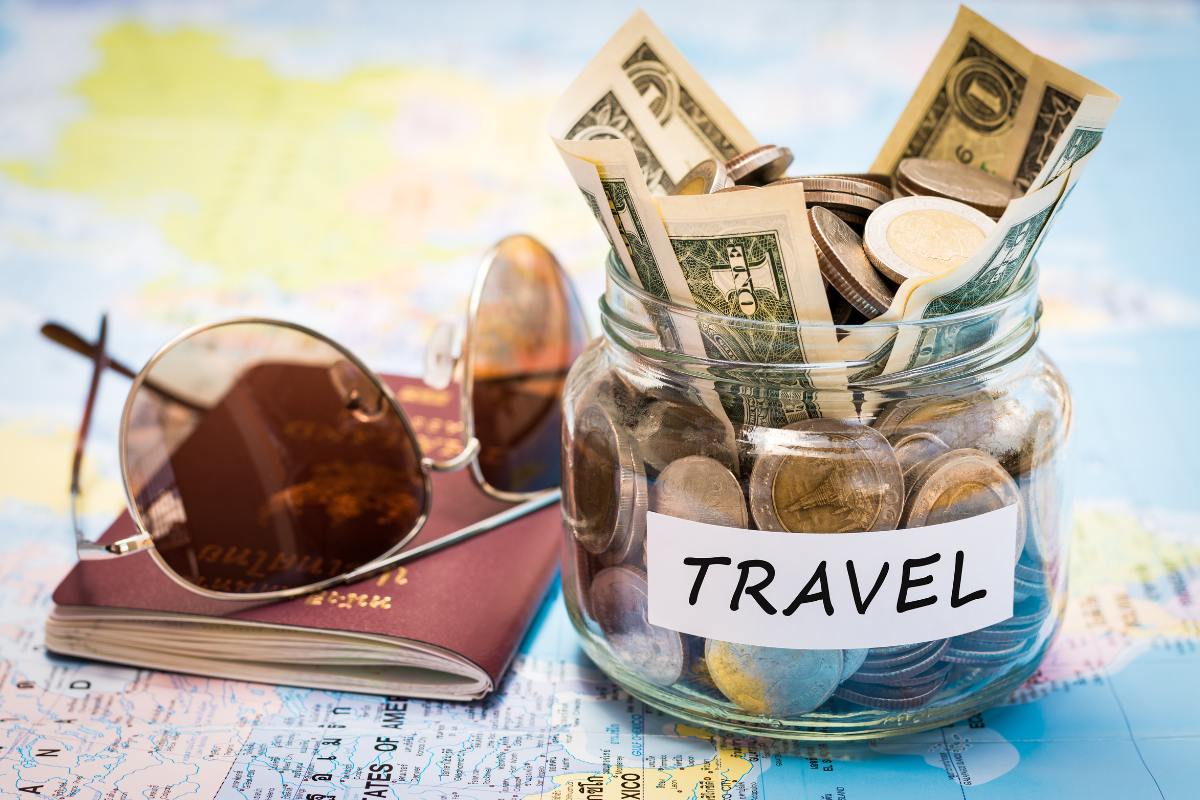 Plan Your Meals:
Food is one of the most expensive costs on a vacation, and if you aren't careful you can easily overshoot your budget. Here's how to save money on food during your vacation:
Plan you meals ahead of time and make sure your choice of lodging has a way for you to cook- a stove, oven, grill or campsite fire.
That way you can ensure that you can cook instead of only going out to eat.
Do your shopping at home. Have you been to the grocery stores near a beach? They are expensive! Do your shopping at home and you will only be paying as much as a normal week of food would cost your family
We shop at Aldi and bring everything we need in a large cooler.
Allow a splurge or 2– and make sure they are funded by the money you saved especially for your vacation. A vacation wouldn't be a vacation if you didn't go out at least a couple of times!
Just be sure to plan for that money spent ahead of time. Here are some frugal meal ideas to help you plan your menu.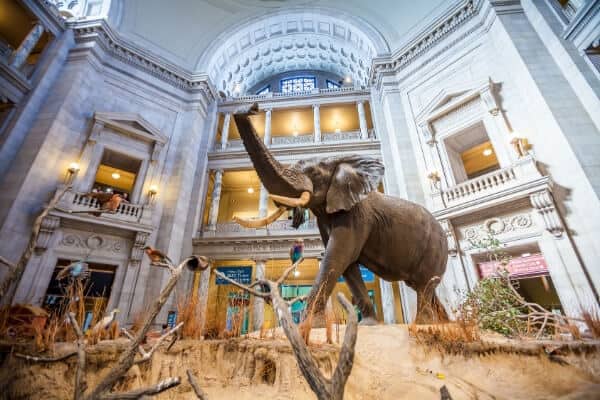 Let the Location Speak for Itself:
Vacations are supposed to be relaxing right? Don't turn it into a go, go, go situation where you come home more stressed and tired than when you left.
Things like the beach and the mountains are virtually free. Spend the majority of your time there and not playing miniature golf or paying for a fancy sight-seeing tour.
If you are staying in a hotel, make sure there is a pool. Swimming is fun, relaxing, and FREE.
Most cities have at least a few free attractions- local parks, some museums, downtown or river fronts to explore. For example, Washington DC has tons of museums, parks, and galleries that are totally free to get into.
Choose no more than one big outing- admission to a theme park, zoo, or large museum for a day. Use the rest of your time for more low key and low cost fun.
Vacationing doesn't have to be expensive. With careful planning you save money on your vacation and still get away and relax, even on a budget.
Read next: How to Stop Living Paycheck to Paycheck- 11 Tips to a Better Life