Are you ready to stop buying premade mixes and starting making your own? Here's how to make homemade taco seasonings for a fraction of the cost!
Homemade seasoning mixes are some of the easiest things you can make at home to cut out unhealthy additives and ingredients and save yourself some money.
This site contains affiliate links. If you make a purchase using one of these links, I may earn a commission. Please see my disclosure page for more information about cookies collected and our privacy policy.
Today I am going to show you how easy it is to make your own homemade taco seasoning mix! This recipe can be made ahead, in bulk, if you wish and then added to your browned meat or you can just toss the ingredients in the pan to season as you cook.
Either way- it is much better and cheaper than the grocery store alternative.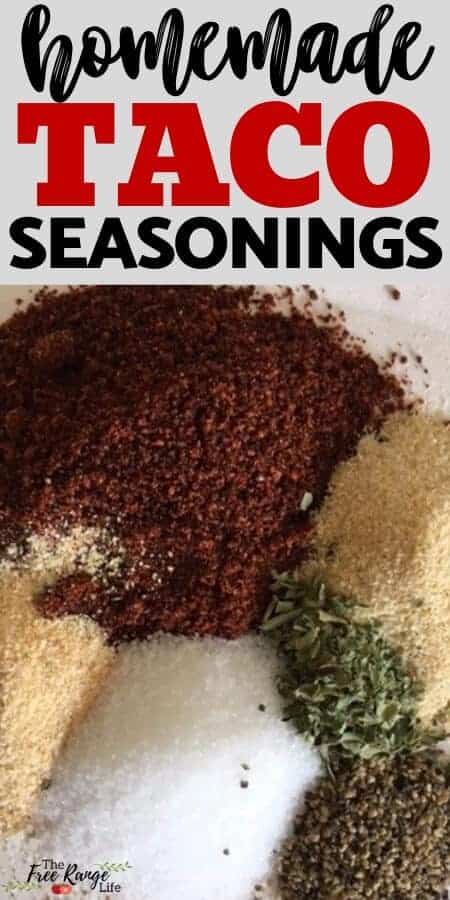 DIY Homemade Taco Seasoning
All you need for basic taco seasonings is:
1 T Chili Powder
1 tsp Garlic Powder
1 tsp Onion Powder
1 tsp crushed Oregano
1/2 tsp salt
1/2 tsp black pepper
You can also add these additional optional spices if you wish:
1 tsp Cumin
1 tsp Cayenne pepper
1 tsp Paprika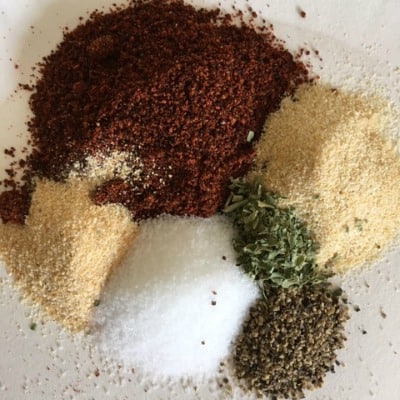 Simply mix all the spices together and place them in a jar.
If you are adding in the optional spices use the amounts listed or just adjust for your tastes. My family isn't really a fan of cumin and the kids don't like a lot of heat so we don't usually add cumin or cayenne.
You can increase amounts of each spice, using the same ratios- if you want to make a large quantity.The ratio is about 3:1 (ie. 3 parts Chili Powder to one part each of the other spices. ) With salt and pepper to taste.
Then just add a couple of tablespoons of the mix to your dish when you are ready to use.
If you are adding to ground beef or turkey, I recommend adding it with water and gently simmering your meat with the spices to help evenly season the meat.
Related Reading: How to Make Your Own Pumpkin Pie Spice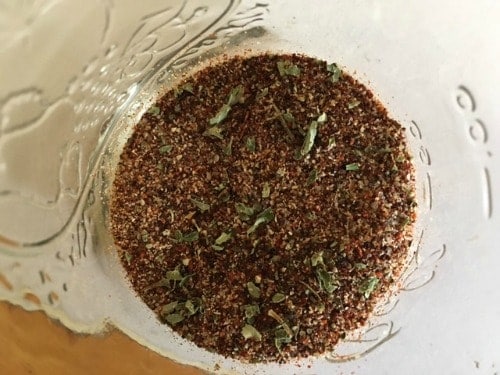 You can use this mix in the following dishes:
Basic beef or ground turkey tacos
Chili– though you'll need to probably triple this recipe for a large batch of chili
Give it a try! It's so easy- you'll never go back to buying taco seasonings again!