Are you looking for some great DIY Mason Jar Lights to add to your home? Here are 10 fabulous mason jar light projects that are perfect for your farmhouse decor!
Oh, Mason Jars! We use them for everything around here- the cups we drink from, the water bottles we take places, as Tupperware, as dry goods storage, bathroom storage. It goes on and on.
This site contains affiliate links. If you make a purchase using one of these links, I may earn a commission. Please see my disclosure page for more information about cookies collected and our privacy policy.
But if you are looking to get crafty and maybe do a little remodeling, then look no farther. Here are some of the coolest DIY Mason Jar Light Projects to get you inspired and itching to do a little Mason Jar decor!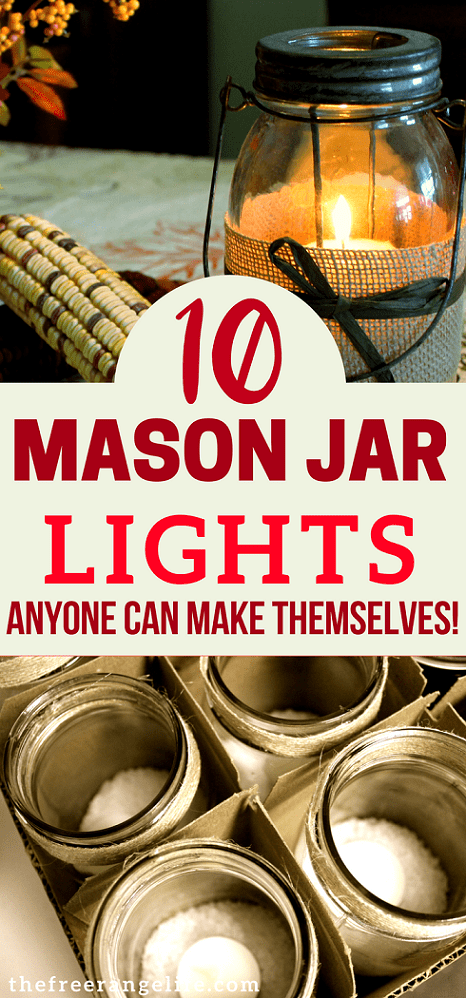 You could even try some of these light projects with the heritage colored jars like the green or even purple!
And there you have it! I've got to say, I'd love to add the Mason Jar Chandelier to our kitchen! Which one is your favorite?
READ NEXT: Decorate your kitchen with these Mason Jar Kitchen Decor Ideas