Instant pot macaroni and cheese is the perfect recipe for a family favorite. This quick and easy recipe gets you creamy, delicious mac and cheese in just a few minutes!
The following recipe for Instant Pot Macaroni and Cheese was created by my teenage son, who loves Mac n' Cheese.
This site contains affiliate links. If you make a purchase using one of these links, I may earn a commission. Please see my disclosure page for more information about cookies collected and our privacy policy.
He previously made a one pot stove top version, but when we purchased our new Instant Pot he quickly converted, raving that it was so much easier! He's been making it for lunch for himself and his siblings since he was 12 years old.
The instant pot makes it so simple! You get creamy, homemade mac and cheese without standing over a hot pot stirring noodles for 10 minutes.
Just throw the pasta, water, butter and a dash of salt into the pressure cooker. Place the lid on the pot and allow it to cook for 4 minutes (that's a total of maybe 10 minutes if you include the time it takes to come to pressure). Stir in milk and shredded cheeses and it's done!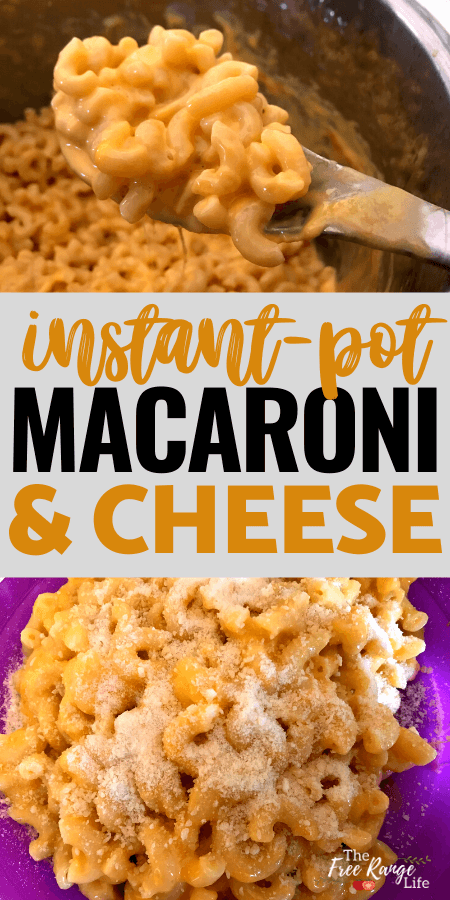 Easy Instant Pot Macaroni and Cheese:
You will need:
2 cups water
3 cups uncooked macaroni
2 T butter
A dash of salt
1/2 cup milk (whole or 2%, NOT evaporated milk!)
2-3 cups cheddar cheese- or a combination of your favorite cheeses
Quit printing out the same recipe over and over or searching online for that favorite you made last week. Check out my new Blank Recipe Journal! The perfect place to write down all those favorite recipes you find online. Now available from Amazon!
Here's how to make it:
Place the water, pasta, salt and butter in the bowl of your Instant pot and stir
Place the lid on your pot and hit the manual button and set the cook time for 4 minutes
Allow the pot to come to pressure, when the timer beeps do a quick release
One the pot has depressurized, hit the saute button and add the milk to the pasta.
Stir well and allow it to cook, while stirring for about 2-3 minutes or until the liquid shows signs of boiling
Stir in the cheese and mix until it is completely melted Remove the bowl from the pot to prevent burning on the bottom
Serve!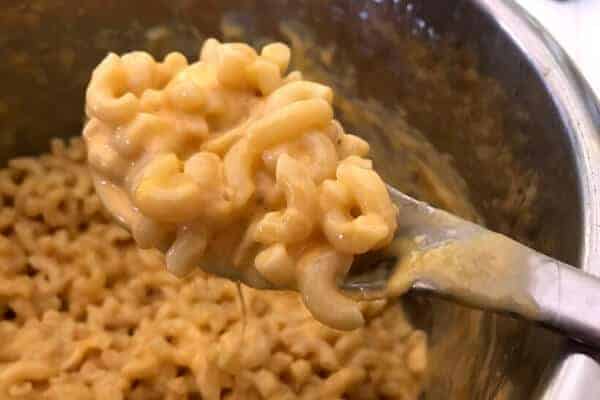 Variations on this Instant Pot Macaroni and Cheese
Use broth. Using chicken broth instead of water adds a whole new layer of flavors to your homemade mac and cheese. I like to use bone broth sometimes to add in extra nutrients and protein!
Mix up the cheese. I tend to make this with cheddar only (and maybe a little Parmesan) since I am serving to picky kids. But mixing in a variety of cheeses will make this so much better. Mix and match your favorite cheeses- just make sure it's about 3 cups total cheese.
Spice it up! Again, we serve this plain (kids!) but adding in spices like garlic powder, cayenne, black pepper, onion powder, or even some hot sauce will add new layers of flavor that you will love!
Mix in Favorites. Macaroni and cheese is great plain, but that doesn't mean you can't mix in a little something extra to make it a more complete meal or side dish. Try mixing in things like bacon pieces, ham, sausage, or vegetables like broccoli!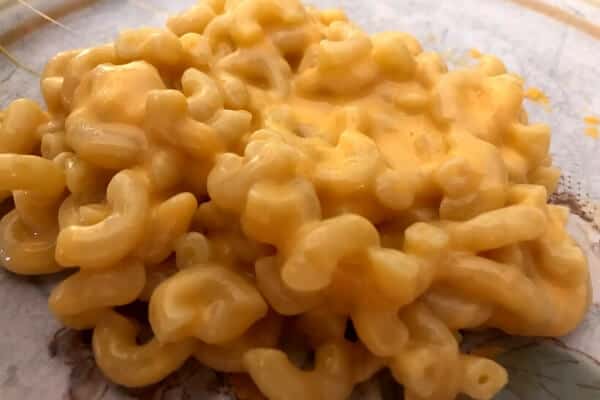 How to Reheat Mac and Cheese
Like many pasta's this mac and cheese recipe gets drier the longer it sits. The noodles just suck all the moisture out of it!
While it's better served fresh, you can definitely reheat leftovers (my son actually prefers it reheated!)
To reheat the Mac and Cheese, simply place a bowl in the microwave and heat at 30 second intervals, stirring in between, until it is heated through.
You can add a splash of milk to add a little moisture if you want, but it's not necessary.
Don't have an instant pot? You can also find my son's One Pot Mac n' Cheese recipe for an easy, one pot meal!
Try out my other Instant Pot recipes: Instant Pot Chili and Instant Pot Shredded Chicken Tacos!