In this Post: You will learn how to make your own Guinea Feather Earrings. They make great gifts and are fun to wear to accentuate any style!
Like I mentioned when I shared my guinea feather wreath, guineas are ugly birds, but their feathers are amazingly beautiful! And one of my favorite things to make with my collected feathers is earrings!
This site contains affiliate links. If you make a purchase using one of these links, I may earn a commission. Please see my disclosure page for more information about cookies collected and our privacy policy.
Now, if you don't have guineas, I have also made these with my Swedish Blue duck's feather as well as with some of our prettier chickens' feathers.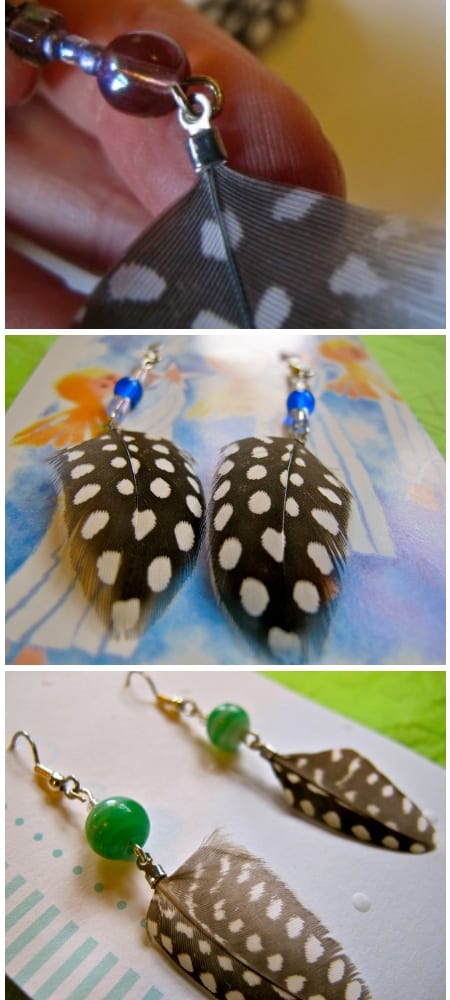 How to Make Guinea Feather Earrings
What you will need: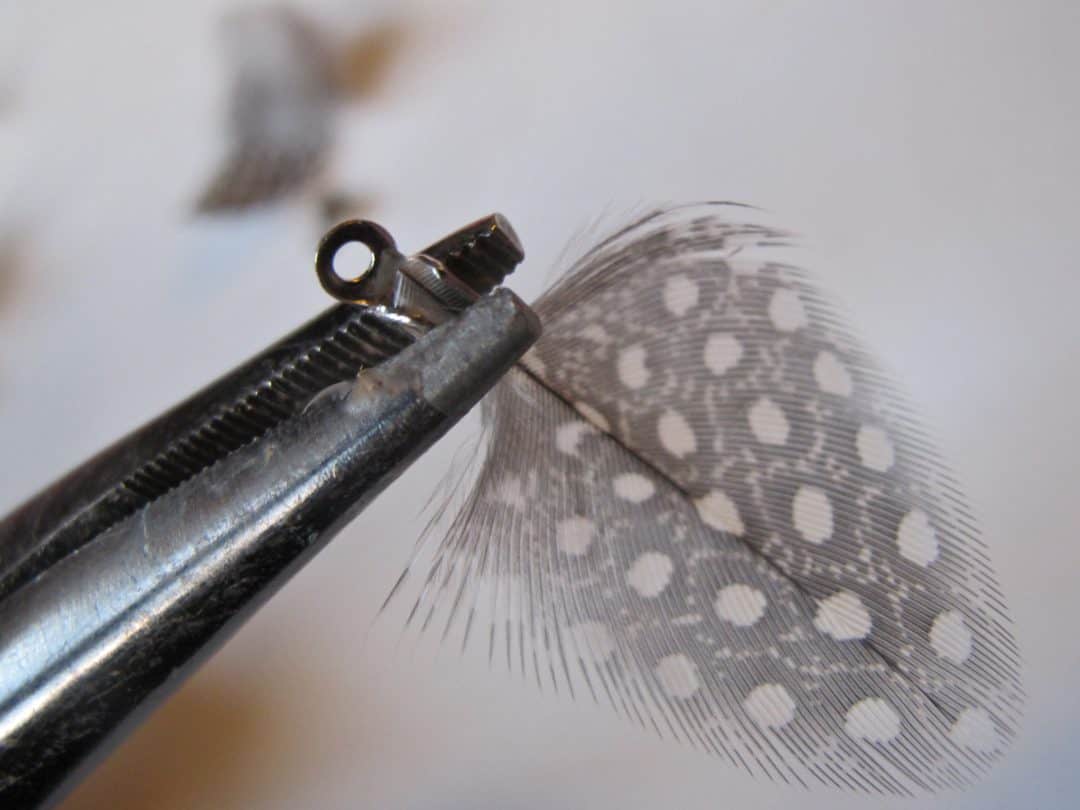 Start by picking out 2 feathers that are about the same size, shape and pattern. You can make these with larger feathers or the tips of them for smaller earrings. It all depends on your style- or the style of the gift recipient.
Trim off the tops until you reach the desired size. Slip the top of the feather into one of the crimps and fold over the edges using your pliers to secure. Repeat this process with the second feather.
Next grab your beads and make a pattern on the eye pins. You can also just use one larger bead if you like shorter or more simple earrings.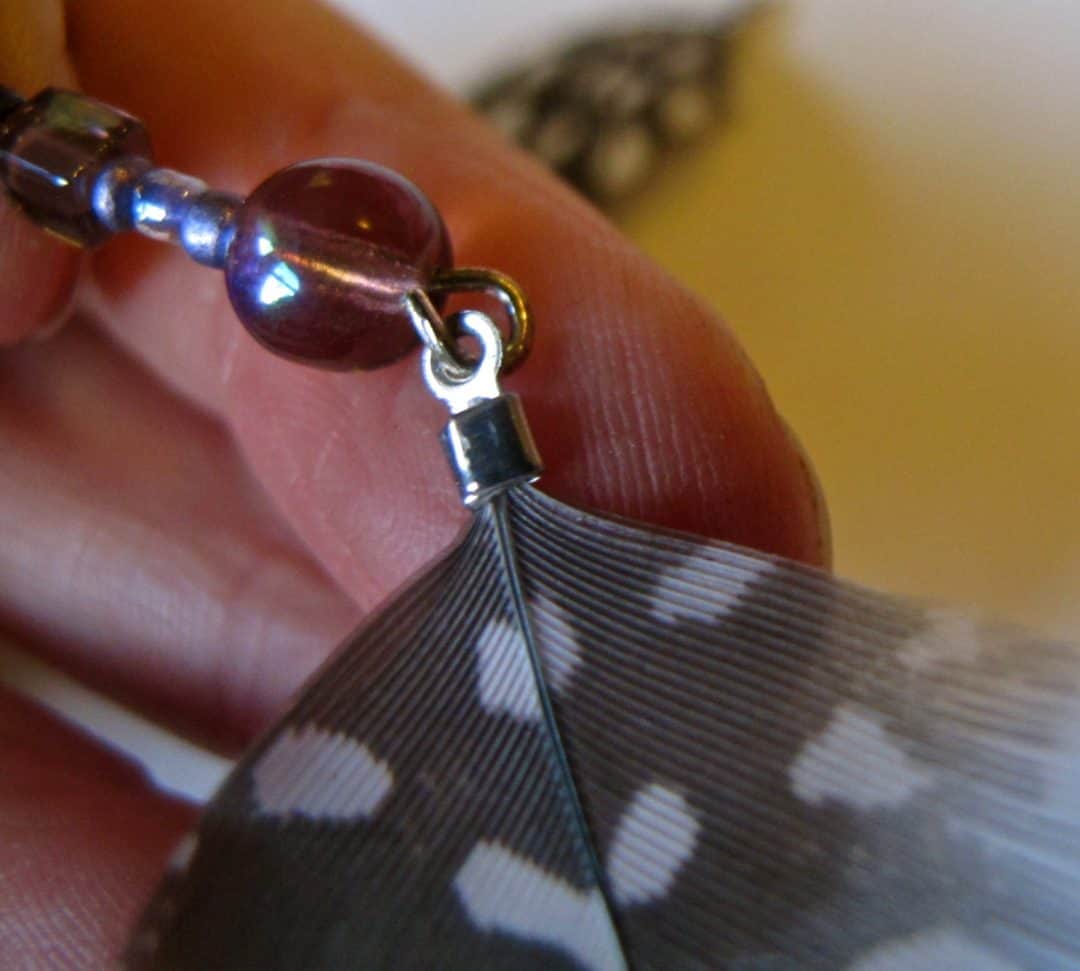 Once you are done beading, it's time to put all the pieces together! Using your pliers, slightly open up the bottom loop of the eye pin and slip the feather on.
Then gently open the loop at the bottom of the ear wires and slip the loop at the top of the eye pin through.
Make sure to close both back up securely so that nothing falls off!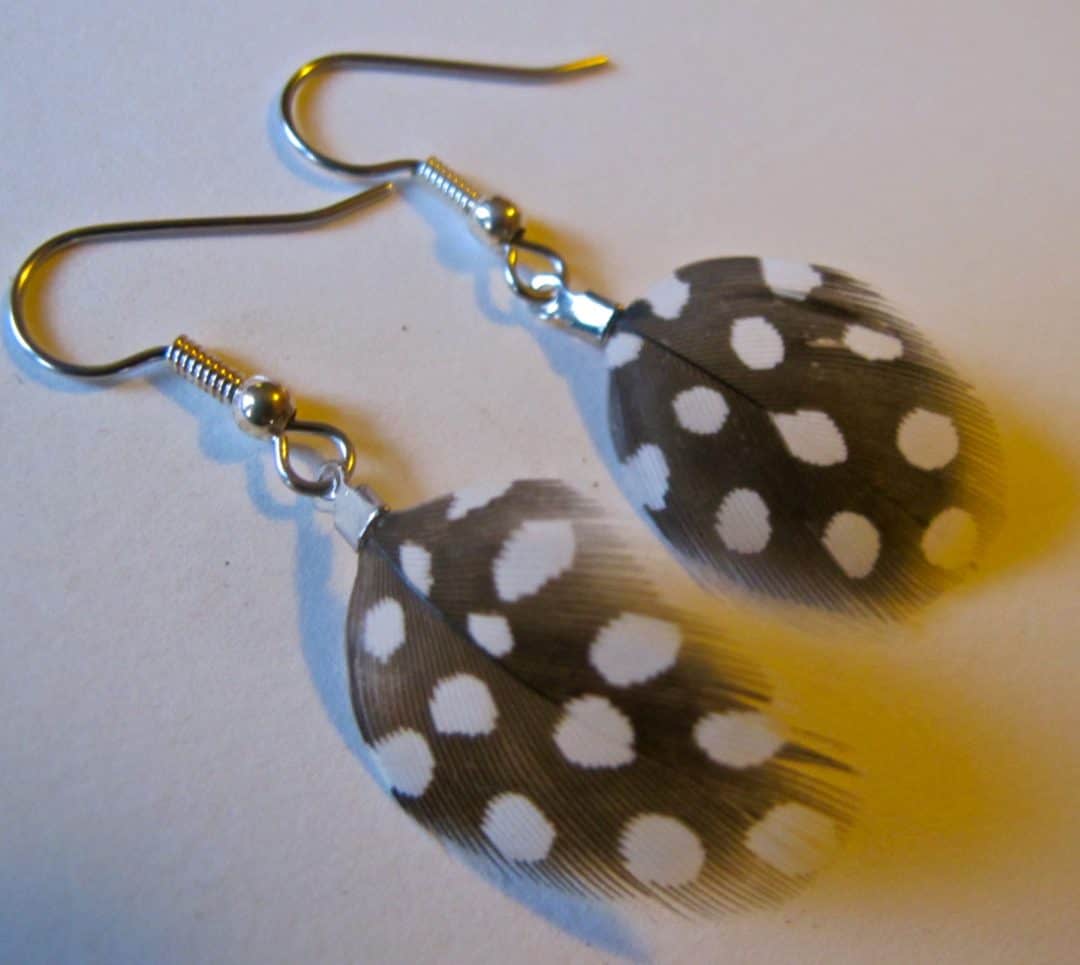 If you want something more simple, or are gifting these to a tween who may just be beginning to wear dangle earring you can skip the beads all together and just attach the feather straight to the ear wires.
For packaging I like to recycle greeting cards I have received over the years. I cut them into rectangles that are about 3'x4′ and hang the earring from the cards. Slip them into cellophane bags and wrap them up in a little gift box- like my recycled Christmas card boxes!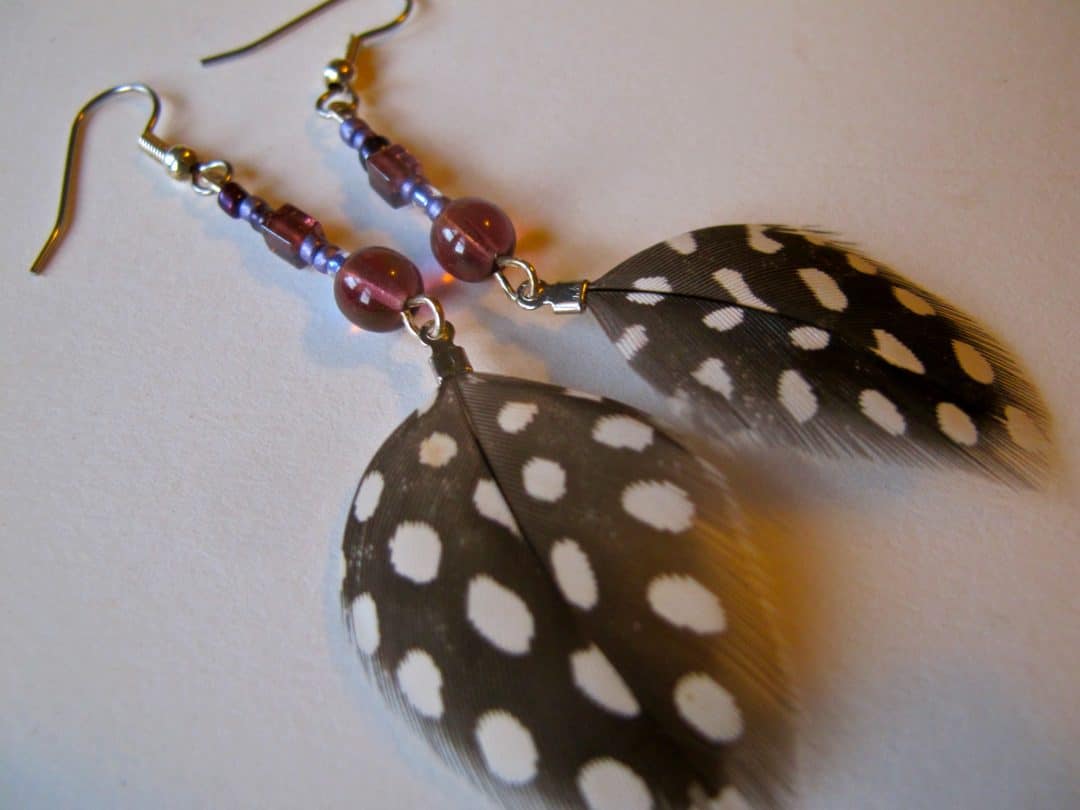 Don't miss one of my Homemade, Homestead Christmas Posts! You can find a complete listing below (the list will be updated as the posts are published):