In this article: Learn how to make goat milk caramel sauce with this easy cajeta recipe!
Do you have extra milk hanging around the house? Why not try making this delicious goat milk caramel sauce called cajeta?
This site contains affiliate links. If you make a purchase using one of these links, I may earn a commission. Please see my disclosure page for more information about cookies collected and our privacy policy.
Cajeta is a traditional Mexican sauce made with goat milk. It is very similar to dulce de leche, which is traditionally made with cow's milk. This cajeta recipe takes all day to cook down, but it is so, so good!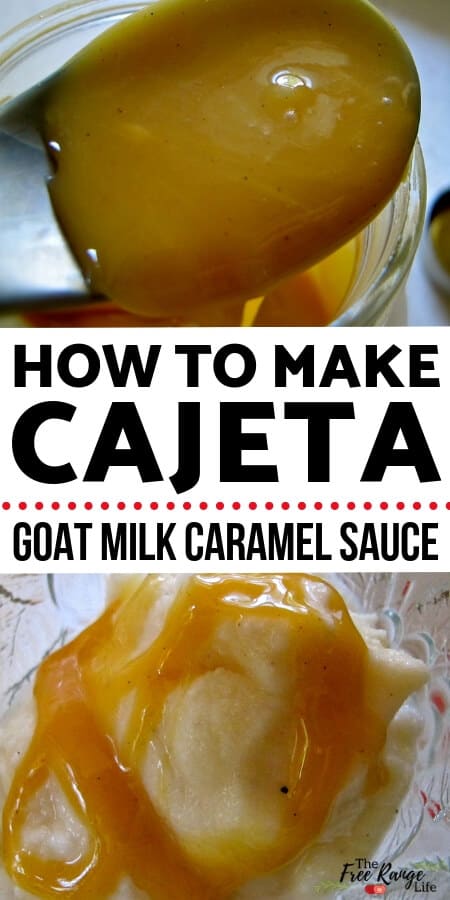 Make a Delicious Goat Milk Caramel Sauce with this Cajeta Recipe!
To make this cajeta recipe you will need the following:
1/2 gallon goat milk
2 cups sugar
Seeds of 1 vanilla bean
dash of cinnamon/ 1 cinnamon stick
1 tsp baking soda dissolved in 1 T water
You can make this on the stove top (quicker, but more hands-on) or in the crock pot (much longer, but does not require constant attention).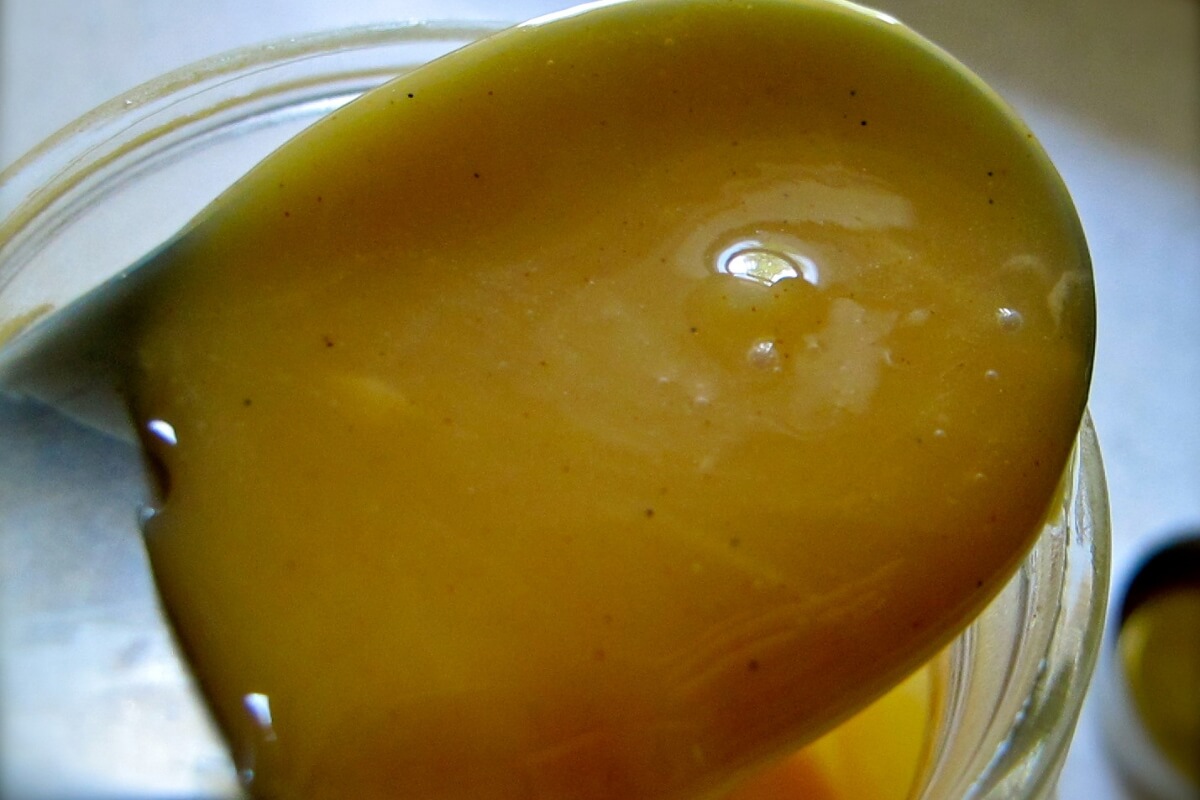 Crockpot Cajeta Recipe Directions:
Place the milk, vanilla, cinnamon and sugar in the crock pot and turn on to high. Stir every so often until the milk is hot and sugar is dissolved. Stir in the baking soda water.
Continue cooking on high stirring every so often. I just stirred as I came into the kitchen, maybe once an hour or so. Keep the lid off since the goal is for the milk to reduce and caramelize.
It took about 12 hours to thicken up to the consistency I wanted (like a sauce/topping) if you want it thicker just cook a little longer.
If you like this recipe, check out it and 24 other fabulous goat milk recipes in my Goat Milk Recipe e-Book! With recipes for cheeses, yogurt, kefir and treats like ice cream and fudge!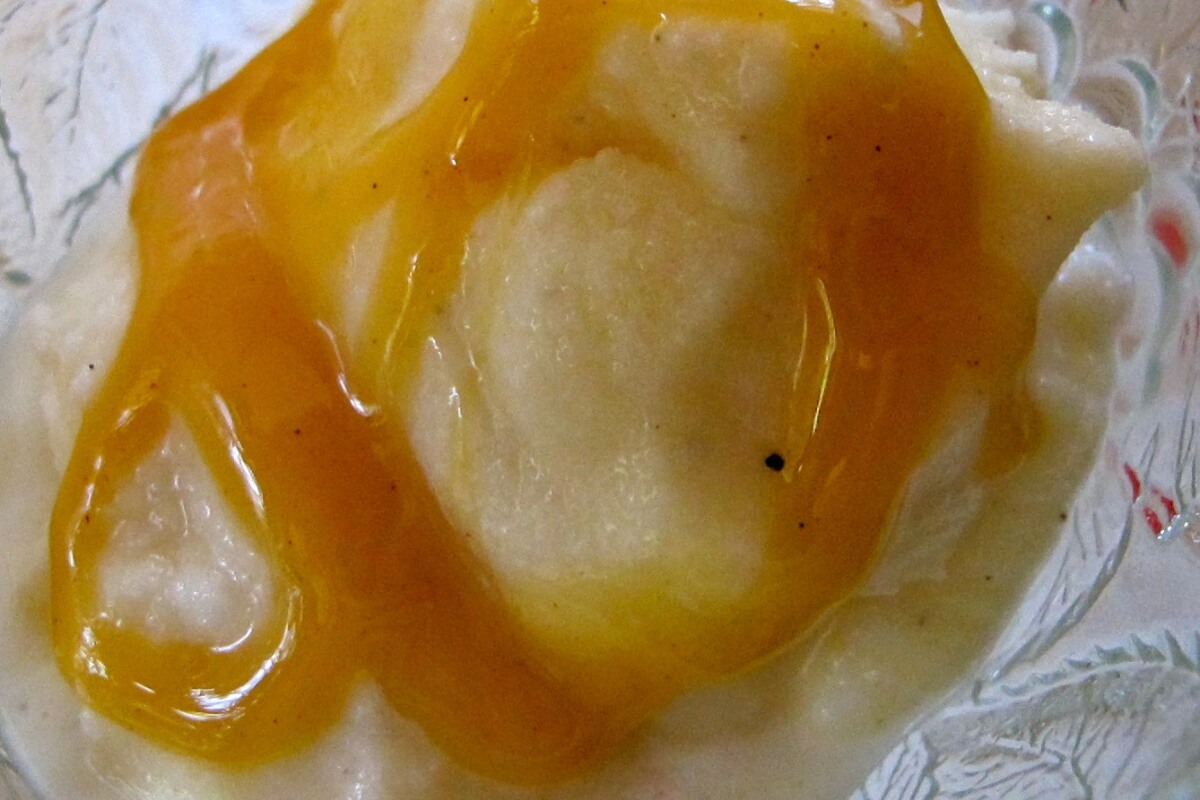 Stovetop Cajeta Directions:
Place the milk, vanilla, cinnamon and sugar in a large pot. Heat over medium heat, stirring frequently to prevent a skin from forming on top.
Once the mixture begins to boil stir in the baking soda water. Remove from heat and stir until it no longer threatens to bubble over the top of the pot.
Return to heat and cook, stirring occasionally, until the mixture begins to thicken and turn golden. This should take about 1- 1 1/2 hours.
At this point start stirring more frequently so the bottom doesn't stick or burn. Remove from heat when it has reached your desired consistency.
Remember it will also thicken up as it cools. Pour into a jar and keep in the refrigerator for up to a month. Makes a great apple dip or ice cream topping- here's my favorite homemade soft serve recipe which is goes great with this cajeta recipe!
Related Goat Milk Recipes:
How to Make Goat Milk Mozzarella- Successfully!
How to Make Goat Milk Yogurt (with 3 incubation options!)