Essential oils are rarely used undiluted, which means you will need a carrier oil for your essentials oils and blends to dilute the oils before you apply them topically.
These base oils will help spread the essential oils over the body evenly so that you can take better advantage of their therapeutic properties.
This site contains affiliate links. If you make a purchase using one of these links, I may earn a commission. Please click here for more information about cookies collected and our privacy policy.
What is a carrier oil?
First let's talk about what exactly a carrier oil is.
Essential oils are, of course, oil based, meaning they don't mix with water. Instead to dilute your essential oils you need a base oil that carries the properties of the oils as it is applied to your skin.
Not all carrier oils are created equal and each has different properties that make them suitable for different uses and blends.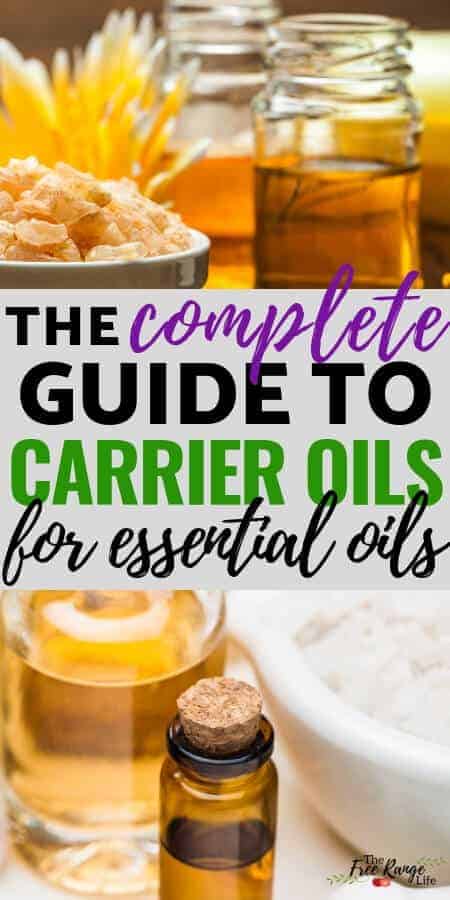 Best Carrier Oils for General Use
Sweet Almond Oil
Sweet Almond Oil is one of the best all purpose carrier oils. It is great on it's own or as a base to mix other carrier oils into.
Almond oil is softening, moisturizing, and nourishing. It can be used on all skin types, all over the body.
This oil can be used in face oils, body or massage oils, creams, lotions, and other balms and ointments.
It can has multiple uses and can help with dryness, itchiness, and other skin conditions. If you have nut allergy, be sure to do a small patch skin test before using over larger areas.
Fractionated Coconut Oil
I love coconut oil for so many uses, and it is one of my go to natural health essentials. When using as a carrier oil you should choose fractionated coconut oil that will stay in a liquid state a lower temperatures.
Coconut oil is very protective, emollient, and nourishing. It is great for dry, dehydrated, or mature skin.
Some of its uses are for damaged skin, irritation, itching, and for hair care.
If you are prone to acne or have very oily skin, you may want to choose a different oil on the face.
Those with nut sensitivities should test a small patch of skin before use in case of allergic reaction.
Grapeseed Oil
Grapeseed oil is another nourishing oil that can be used on all skin types. It is ver restorative, smoothing, and has antioxidant and restructuring properties.
It is a great choice for those with oily or acne prone skin, as it won't clog pores.
It can be used in face oils, massage oils, creams and lotions.
Jojoba Oil
Jojoba is very protective and moisturizing. It has some anti inflammatory and anti infectious properties that make it great for a variety of skin conditions.
This oil can be used on all skin types including sensitive, oily, acne, or mature skin.
It is a good carrier oil for skin conditions such as eczema, psoriasis, and infections. Can also be used as a cleansing oil and for soothing rashes.
Other Oils for Blending
The following oils can be added to the above oils for added benefits, but are not usually used as carrier oils 100% on their own:
Olive Oil: Nourishing and regenerative, olive oil is great to add to your carrier oil blends for dry, damaged skin. I love to infuse my olive oil with calendula before adding to my carrier oil blends. Add 30-50% to your carrier oil blend.
Avocado Oil: A very soothing oil, with restorative and protective qualities. Great for all skin types including dry or mature skin. Add 10-40% to your carrier oil blend.
Camelina Seed Oil: With anti-inflammatory and antioxidant properties this oil is great for all skin types. Add 20-40% to makeup your carrier oil blend.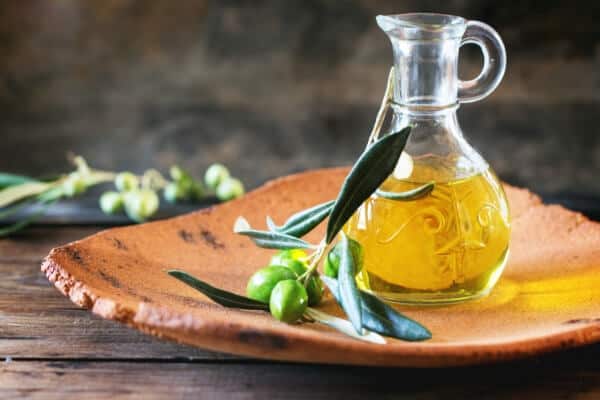 Best Carrier Oils for Face
When choosing a carrier oil to apply to the face you want to make sure you choose one that matches your skin type. You do not want to clog your pores or make oily skin more oily! Below are some great oils to use for carrier oils or oils to blend together.
Apricot Kernel Oil
Apricot Kernel oil is good for all skin types including dry, sensitive, mature, or inflamed skin.
This oil is very nourishing and moisturizing. It can calm and soothe your skin as well as help with those all important wrinkles!
Contains vitamin E, omega 9 and fatty acids to help improve the skin's condition and elasticity.
Argan Oil
Argan oil is a protective oil that can help soften, tone, and restructure the skin. It is great for all skin types.
This oil can be used on scars, sun damage, dryness, or to help the aging process.
Other Oils to Consider:
The following oils are great for the skin, but not used at 100% in carrier oils. Mix them into the above oils for extra benefits.
Pomegranate Oil: A highly nourishing, revitalizing oil that is good for all skin types from oily, acne prone skin to dry, damaged or mature skin. Add 10-20% to your carrier blend.
Avocado Oil: As stated above avocado oil is very soothing and restorative. Add 10-40% to your carrier oil blend.
Rosehip Seed Oil: A stimulating oil with tissue and cell regenerative qualities. Good for all skin types, especially aging, mature skin, scars, or dry, damaged skin. Add 20-30% to your carrier base oil.
Passionflower Seed Oil: A emollient, anti-inflammatory, and revitalizing oil that is good for all skin types. Add 10-30% to your carrier oil blend.
Camellia Seed Oil: With omega 9 and 6 fatty acids, this oil is great for nourishing and regenerating the skin. Good for all skin types and helps with conditions such as scarring, aging, eczema, and dry skin. Add 10-50% to your base oil.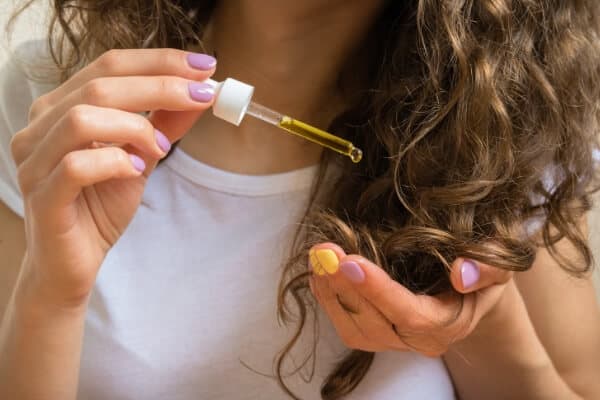 Best Carrier Oils for Hair
Essential oils can have massive benefits for your hair and scalp health, but you should choose your carrier oils carefully depending on your hair type. See below for the best carrier oils to use based on your hair type and condition:
Oily: Grapeseed oil, apricot kernel oil, almond oil
Dry/Damaged: Coconut oil, avocado oil, castor oil, camelina seed
Dandruff: Argan oil, jojoba oil, almond oil
Thinning: Argan oil, almond oil, camellia seed
Argan Oil for Hair: This oil can be used on all hair types and may be added to your favorite shampoo for extra nourishment. Argan oil protects, nourishes, and conditions the hair.
Coconut Oil for Hair: Coconut oil is a great all purpose carrier oil. When using coconut oil in hair, it strengthens and creates shine. This oil is also great for taming frizzy, unmanageable hair. It is also a very conditioning oil for the scalp.
Avocado Oil for Hair: This oil is very moisturizing and conditioning. It can be used on all hair types, but is particularly great at helping dry or malnourished hair.
Jojoba Oil for Hair: Jojoba is another great all purpose oil for the hair and does well at conditioning and balancing the hair and scalp. This oil is particularly good for those with itchy, dry, or inflamed scalps.
Camellia Seed Oil: Is a nourishing and balancing oil that is great for the scalp and promoting hair growth. Use this in very small amounts of add a few drops to your shampoo.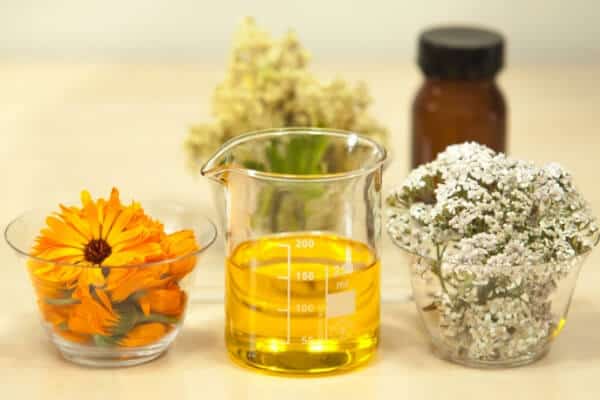 How to Use Carrier Oils for Essential Oils
Now that you know what the carrier oils are, let's talk about how to use them.
Most essential oils and blends will need to be diluted, but what exactly does this mean in terms of amounts?
When it comes to general body, massage oils the general dilution amount is 10-30 drops of essential oils per 1 fl. oz. of carrier oil.
If you are creating a face oil, the essential oils should be diluted further, using 8-15 drops per 1 fl. oz. of carrier oil.
If you are trying to create a specific dilution rate (ie. your bottle says to dilute to a 2-3% dilution) then follow the amounts below:
For 10mL of carrier oil (for your standard 10mL roller bottle):
1%: 3 drops
2%: 6 drops
3%: 9 drops
4%: 10 drops
5%: 15 drops
Check out the following article for more information on dilution amounts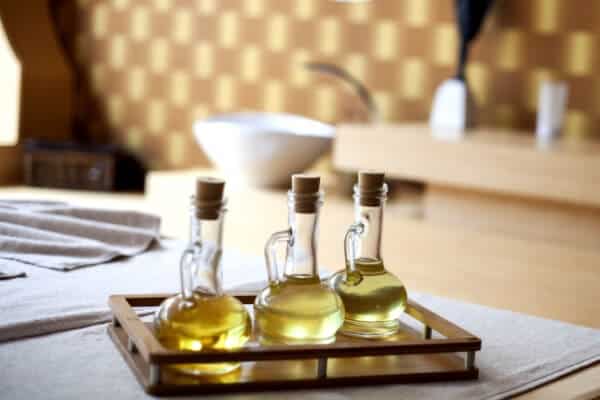 How to Choose a Good Carrier Oil for Essential Oils
Quality is super important when it comes to your essential oils and your carrier oils. You do not want to be using the same processed vegetable oils you see on your grocery store shelf on your skin. These oils have undergone lots of processes to increase their shelf life and much of their healing properties and nutrients have been diminished.
Once you have chosen which carrier oil you want for your particular need, you still need to find a good brand.
What should you look for in a good carrier oil:
It is organic
It is not processed
You see words such as natural, pure, virgin, or cold-pressed on the label
Always buy carrier oils that are 100% organic and pure. Your skin is your largest organ, and you want to reduce the amount of toxins you put on it.
Read labels and read reviews before choosing a brand, basically make sure you are an informed consumer!
Related Reading:
Best Essential Oils for Emotions and Stress
12 Amazing Benefits of Chamomile Tea
6 Essential Oils for Fleas and How to Use Them