A good garden starts with a great plan!
My garden planner can help you get your best garden ever!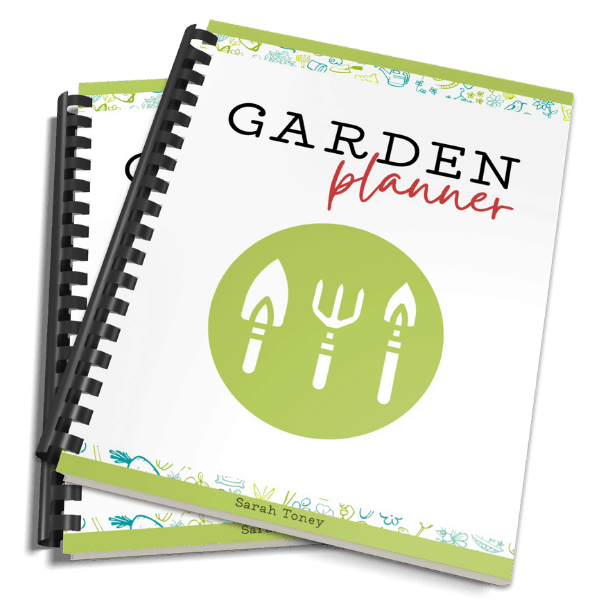 Grow more food in less space
Keep track of everything so that every year your garden gets better and better!
Do it all for less than the cost of a few packets of seeds!
Take a Look Inside

This Yearly Garden Planner is a digital resource that is perfect to print out and keep in a binder with all of your other gardening information. Here's a peek at just a few of the pages you'll find inside.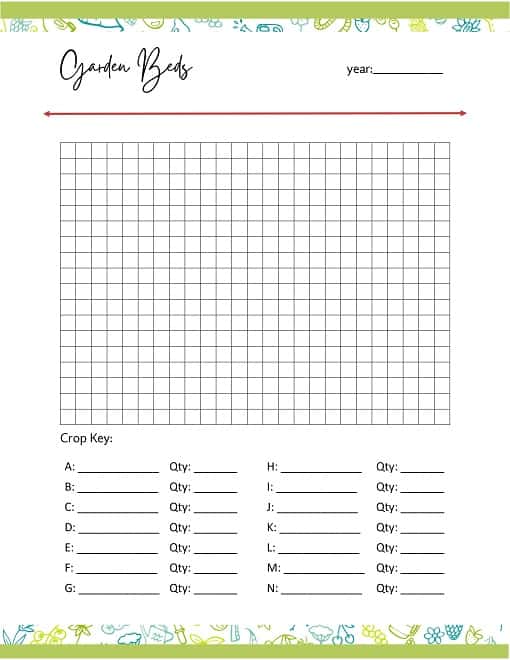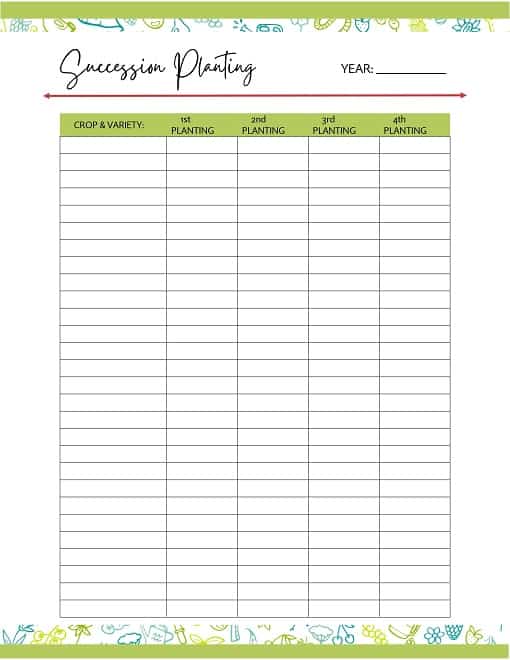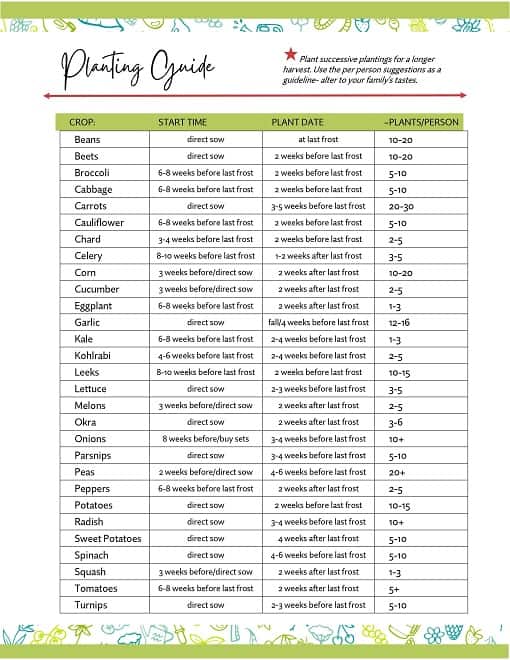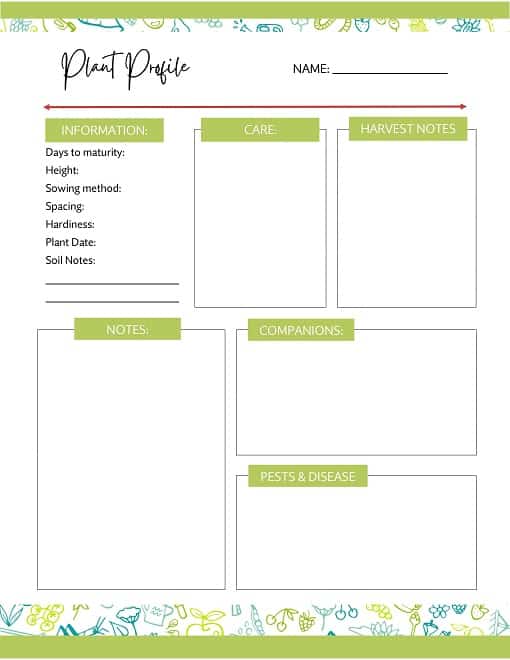 Years later, you are still making a huge impact on my garden. Thank you so much for sharing your wisdom!
~Dawn F.
A Simple Planner for Maximum Results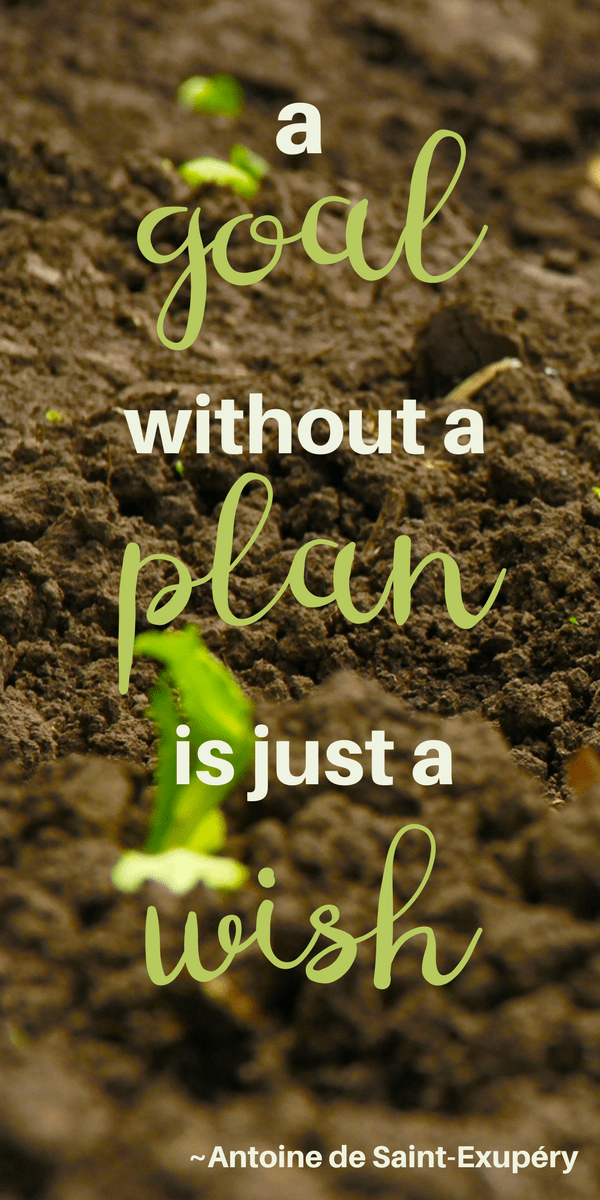 Here's What You'll Get
 A Garden Design Grid to sketch out your entire garden plan
A Garden Bed Grid to plan each individual bed
A Seed Inventory List so that you know what seeds you have on hand
A Seed Shopping List to keep track of what you need to purchase
A Planting Guide to help you decide when to start seeds and when to plant them out
A Succession Planting Chart to enter succession planting dates for an even bigger harvest
An Indoor Seedlings Sheet to keep track of what you've started and when
A Crop List so that you know exactly what you've planted so far
A Crop Profile Sheet to enter all the info you need about each crop so that nothing gets forgotten
A Pests & Diseases Chart to keep track of any and all problems you run across
A Harvest Log so you can see just how much food you've grown in your backyard this year
Monthly Planning Pages for chores, jobs, projects and crop notes for each month of the year
A Journal Page to write down all of your thoughts and notes for the gardening year and muse about what you'll do different next year
For less than the cost of a couple of seed packets, you can plan your way to higher yields and a healthier garden!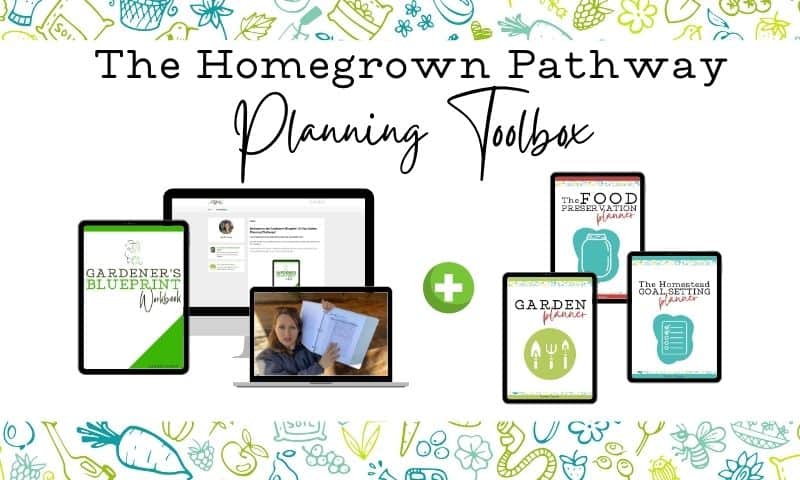 Need More Garden Planning Help?

Get the Yearly Garden Planner as part of the Homegrown Pathway Planning Toolbox!