These sweet potato biscuits have been a favorite at our house for years. The original recipe called for milk and sugar, and while the added milk does make the biscuits a bit fluffier, I prefer just using extra sweet potato.
They are very simple to make and a wonderful addition to any fall meal. And since it is time since we've been harvesting our sweet potatoes the past few weeks, these biscuits have graced our table many times!
This site contains affiliate links. If you make a purchase using one of these links, I may earn a commission. Please see my disclosure page for more information about cookies collected and our privacy policy.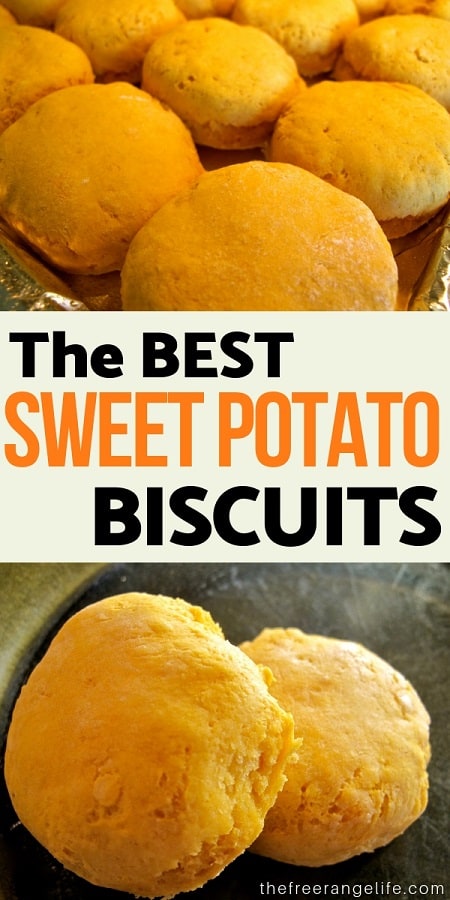 How to Make Sweet Potato Biscuits
You want to start by cooking your sweet potatoes- you can do this by steaming, boiling, baking, etc. Whatever your preferred method is. Once they are cooked, remove the skins and mash.
I like to puree mine with my immersion blender or in the food processor. You can also just use a fork to mash them. For this recipe you will need about 1.5 cups of pureed sweet potato, which is about 1 large.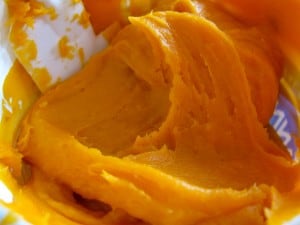 I like to use my food processor to make biscuits, you can make these by hand as well very easily. In your bowl mix your dry ingredients.
Cut in the butter until the mixture resembles coarse crumbs.
Then stir in your sweet potato puree. If the dough is still too dry you can add a little milk, or more sweet potato if you had extra.
Form the dough into a ball and turn out onto a floured surface.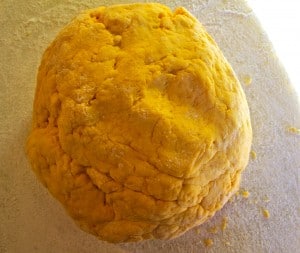 Pat out your dough to a 1/2 inch thickness. Using a biscuit cutter, or the rim of a jar or glass, cut out biscuits and place them on a greased baking sheet.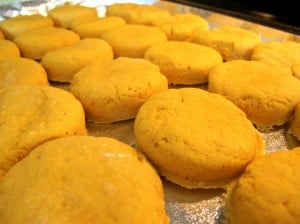 Bake at 425* for about 10 minutes, or until very lightly browned. Serve warm. They taste great with butter, jam, pumpkin butter (try this recipe!) or filled with something like sausage or cheese.