This post may contain affiliate links. Please see my full disclosure page  for more information.
I am just beginning to learn all the uses for herbs and how to make more natural items to care for my family's health. I've shared a little about the benefits of Oregano and Tarragon, to name a few, but I am always learning more and more about all that herbs have to offer. Than is why, as a member of the Homestead Bloggers Network,  I am excited to share this giveaway for the Herbal Academy of New England's Online Herbal Course.
One of our most popular topics on Homestead Bloggers Network is natural health and herbal remedy information. It's important that if you are going to use these home remedies that you understand how herbs work and educate yourself. It's one of the most powerful things you can do for your family's health. That's why we are thrilled to announce this amazing giveaway.
This site contains affiliate links. If you make a purchase using one of these links, I may earn a commission. Please click here for more information about cookies collected and our privacy policy.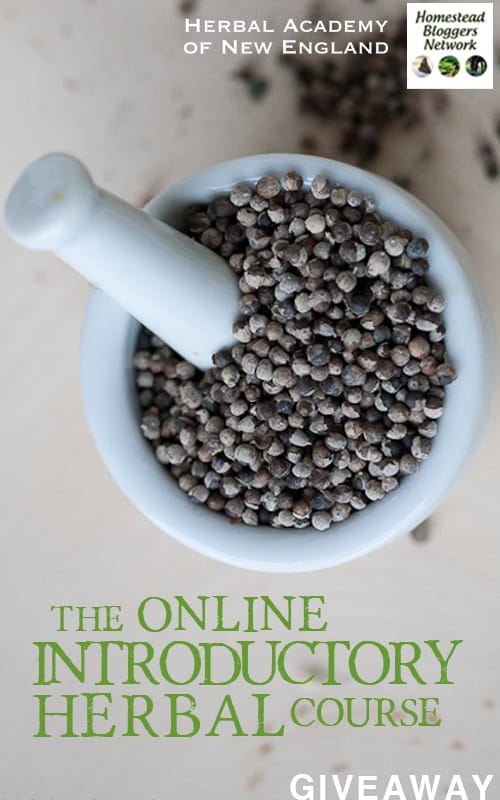 We are giving away ONE (1) Free Enrollment into the online Introductory Herbal Course, a home study program for beginners in plant medicine, in partnership with the Herbal Academy of New England. That's a $195 value!
Are you curious about traditional home remedies or the weeds that grow along your curbside? Then this course is for you!
The Introductory Herbal Course is a brand new, multimedia program consisting of six in-depth units, interactive ebooks, printable charts and handouts, demonstrations, and many herbal recipes. This course will get you started on your herbal journey, covering all of the basics including common discomforts, herbal actions, dosing, and herbal remedies! By the end of this program, you will know why herbs work and how to make your own body care products, teas, tinctures and more.
Build your apothecary, start your Materia medica and get to know the Holistic Approach! You will walk away more inspired to pursue your herbal studies at the intermediate level and beyond.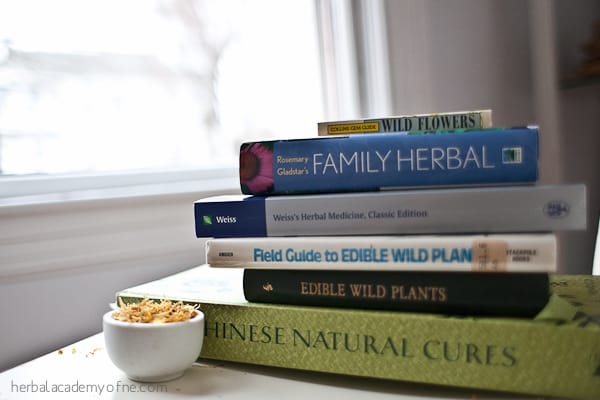 Read the full course description and look through the curriculum outline on the Herbal Academy of New England's website.
COUPON CODE: In addition to the giveaway, Homestead Bloggers Network is offering an exclusive coupon code for readers to to get 10% off the Introductory Herbal Course during the launch period only. Use the coupon code HOMESTEAD when purchasing the course through June 15, 2014 . Note – if you purchase now with the 10% discount and win the giveaway, you'll get a full refund of your registration fee so register now with this exclusive coupon code!
To Enter: 
Follow the directions on the rafflecopter below. You'll need to click this link to view the full course description and then answer the question in the mandatory entry.
© 2014 – 2018, Sarah R Toney. All rights reserved.