Winter is the perfect time to plan this year's garden. Take this time to gather all of your resources- seeds, books and your imagination- to get a plan on paper, ready for planting when the weather warms up.
If you are new to gardening or if you are just looking for new information and fresh ideas, here is a list of some of the best garden planning resources you can find!
This site contains affiliate links. If you make a purchase using one of these links, I may earn a commission. Please see my disclosure page for more information about cookies collected and our privacy policy.
Before we start, head over and pick up my Printable Garden Planner. You can print it out every year and end up with a wealth of information that will help your garden get better and better every year.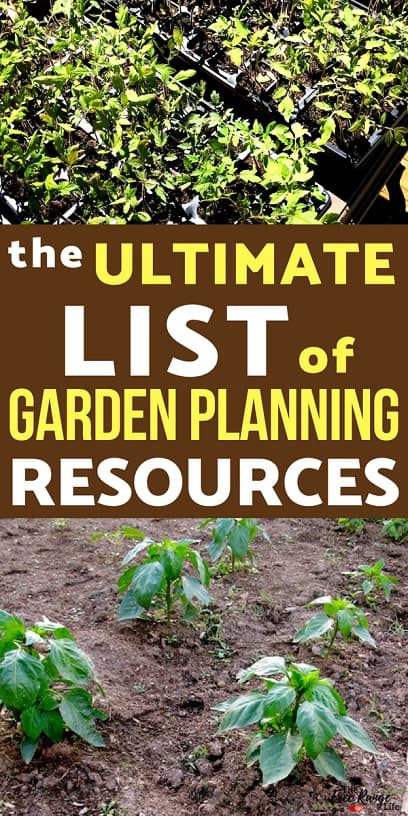 The Ultimate Guide to Garden Planning Resources
Garden Planning Books
Let's start with books. Many of these books can be found at your local library, but many of them are worth the investment and deserve a permanent spot on your bookshelf.
Carrots Love Tomatoes: This book is the ultimate resource for companion planting. It will take you through what to plant together and what to keep away from each other. The author not only includes sections on vegetable and fruits but also herbs, nuts, wild plants and much more.
Related Posts: 16 Ways to Use Companion Planting to Control Pests Naturally
All New Square Foot Gardening: This book covers everything you would want to know about square foot gardening. Square foot gardening is a perfect way of gardening for those with limited space or those who need help and guidance through the gardening process.
Vertical Vegetable Gardening: If you are short on space, yet have big plans, Vertical Vegetable Gardening will help you plan your garden to maximize your space and efforts! Chris will take you through how to garden and what structures to use to grow up, plus how to tend your vertical plants and the best varieties to plant.
The Week-by-Week Vegetable Gardener's Handbook: Don't know when to start your seeds, plant them out, or start harvesting for the best flavor? This book is here to save the day! With weekly do-to lists the task of planning, planting and tending a garden is broken down into manageable tasks. As most gardening books are, this handbook is written from the zone of the author. You will have to make adjustments for length of time and such if you have a longer or shorter growing season.
Backyard Farming on an Acre (More or Less) :This is not only a gardening guide, but one on how to live more sustainably in general. It does have quite a large section on gardening that will walk you through the planning stages, tools you will need, what to plant and how.
Find the Best Seeds!
At one time you could just run down to your local garden center for your seeds, but in this modern world you can't be too careful about what goes into your seeds or where you spend your money.
If you are looking for a responsible seed company- that sells heirloom and/or organic seeds and has take the Safe Seed Pledge, here are some of my favorites: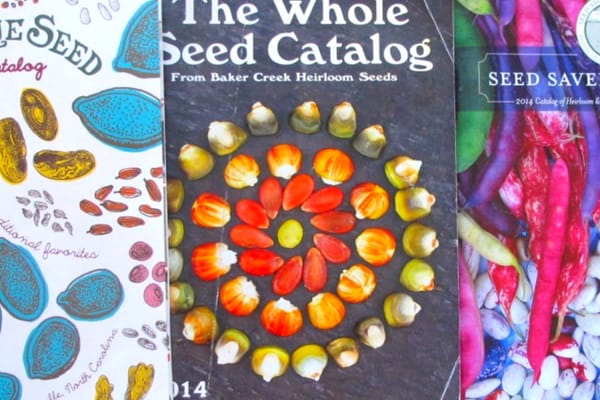 Garden Planning Articles
And finally, if you are the type that learns best from the experiences of others, here is a listing of top-notch garden planning articles to check out.
You can find all of my gardening articles on my Gardening page. It's got a little of everything, from how to get started, to seed starting, and how to grow and troubleshooting guides. Some of my favorites include:
11 Tips for Beginning Gardeners
How to Prevent Late Blight in Your Vegetable Garden
4 Seeds Starting Problems and How to Fix Them
Julie from Growing Days talks about last expected frost dates in Ready, Set…Grow!
If you are just starting out, read Garden Planning for Beginners from Runamuk Acres.
Lesa from Better Hens and Gardens gives a simple system for Garden Crop Rotation.
Have you started your planning for this year's garden?
Save